At this point in our Rush 101 Series, we've covered the following: Recruitment packets, letters of recommendation, and the all-important resume. Don't get me wrong—I have loved delving into each and every one of these important-and-informative guidelines with you. But today's topic gets me just a teensy bit more excited. Why? Because we're talking all things fashion. And because I knew we'd be talking about fashion, I got to do a little online shopping (ahem: style hunting) and file it under the category of "research" this week. Just one more reason why I'll never stop using the hashtag #ilovemyjob. (Like, ever.)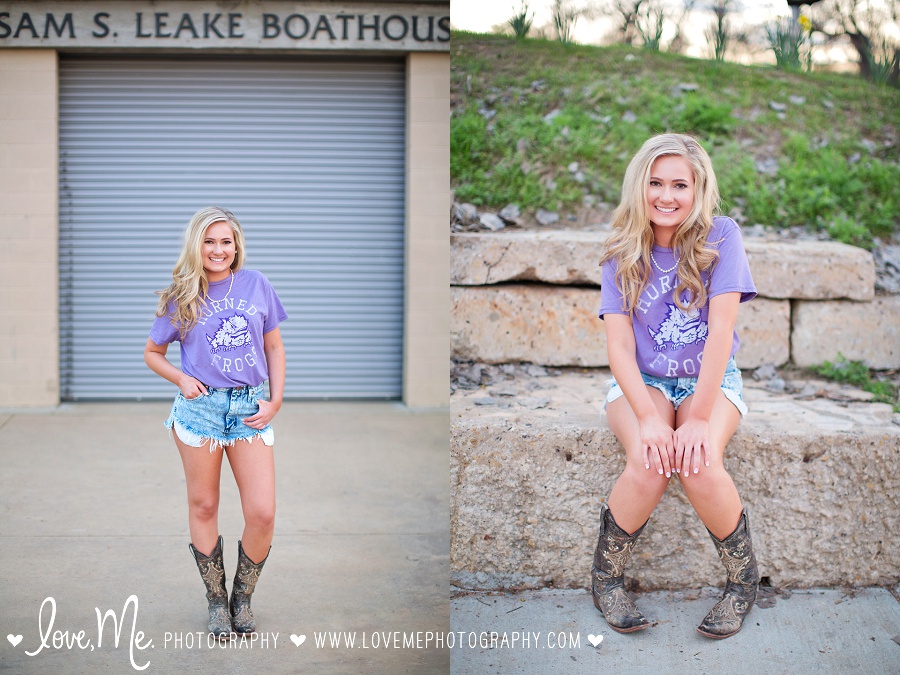 Back on track: To keep things organized, I've split up outfit suggestions according to a typical recruitment schedule. I say "typical" because not every university's Greek system will operate this way. However, even if your campus nixes skit day and subs in, say, a day of crafts, the same dress code is still likely to apply. As always, check with your campus Panhellenic organization before recruitment begins to make sure you've got their unique guidelines covered from head to toe! Literally.
OPEN HOUSE: The most casual day of sorority recruitment. Expect the current members of each sorority house to be wearing matching t-shirts. As for you? Some campuses will give each of the Potential New Members (that's you!) a matching shirt to wear as well. Otherwise, stick to something in the casual-cute family—similar to what you'd wear to senior picnic or brunch with friends. A sundress, slim pants and a flowy top, gladiators or flats, and a stack of bangles will do the trick.
PHILANTHROPY DAY: A maxi topped off by a denim jacket and paired with wedges will fit the bill nicely. Come prepared to listen and learn about which organization is closest to each sorority's heart!
SKIT NIGHT: Semi-formal is the name of the game. Not quite a cocktail dress, not quite what you'd wear to church on Sunday, but somewhere in between. A more structured dress or a pair of patterned billowy pants accented by heels would both be great.
*NOTE: If you love wearing heels, don't be afraid to rock them on any of the days of recruitment! But DO exchange them for a pair of flats or flip-flops every time you're walking between houses. Trust me, those toes are going to be screaming by the end of each night if you forget your back-up pair.
PREFERENCE: Break out the cocktail wear! A cute LBD, a colorful frock, or a dress accented by an understated pattern will work well. Avoid ultra-formal wear, i.e. anything with too many feathers, sparkles, or a floor-length hemline.
BID DAY: Today's the day! You're finally receiving your bid card…and most likely a t-shirt from your dream chapter! Put on your favorite denim shorts to ensure a perfect match when you exchange your top for your new sorority colors.
Feel like doing some extra reading? Here are two other resources I love!