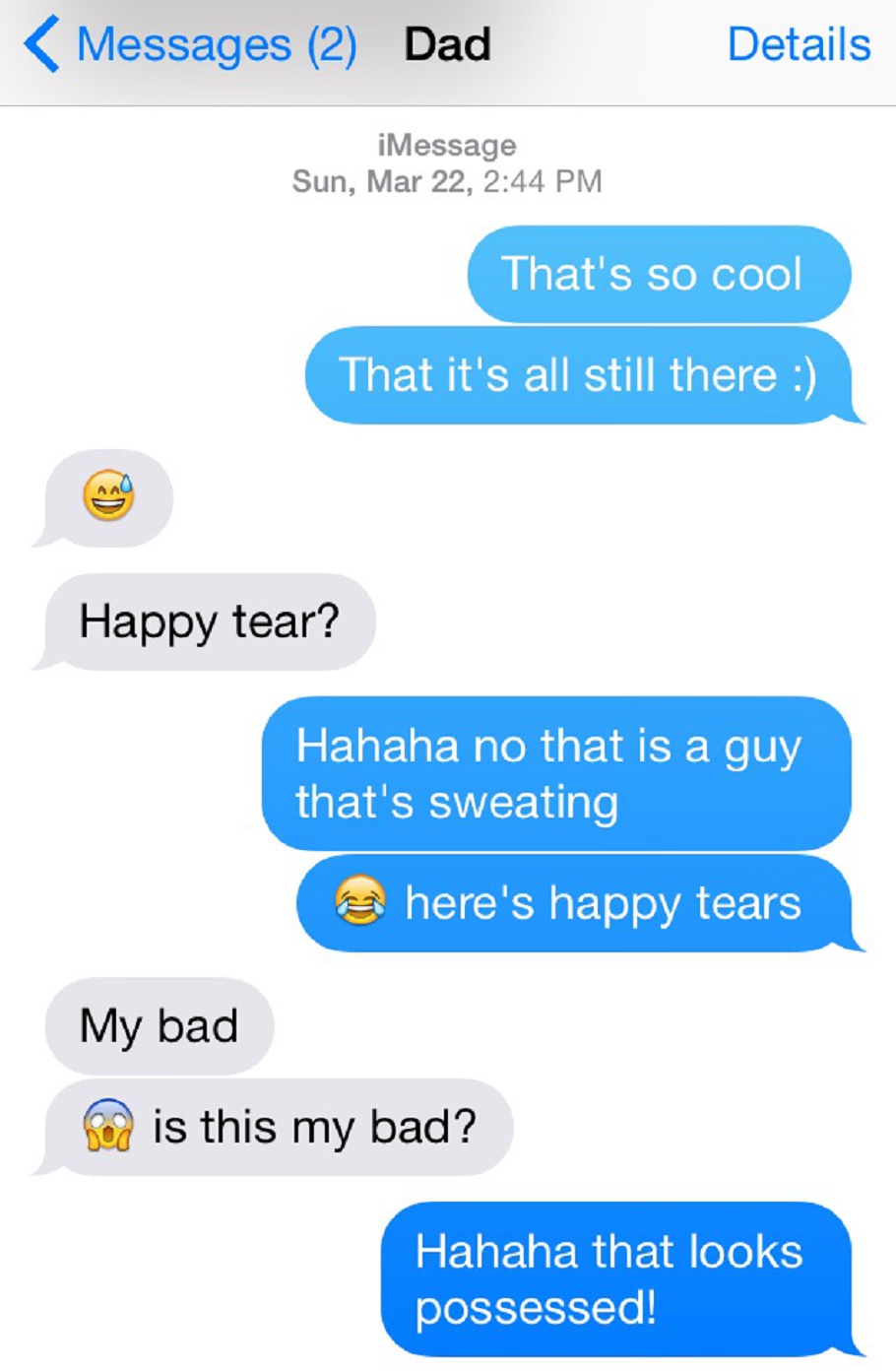 You guys, there's a reason why an actual book exists in this world that's called When Parents Text. Something strange happens when teens and parents try to communicate via text message.
Lines are blurred.
Intentions are misunderstood.
Typos abound… ESPECIALLY when emojis are involved!
For all the moms and dads out there who have ever misused one of these handy symbols—and immediately received a reply along the lines of "Are you serious??" followed by hundreds of emojis laugh-crying their little cartoon eyes out—I've created a handy introductory tool that practically guarantees your future texting success. I say "practically" because, well, some of those guys still trip me up too! So consider this my absolute best-educated guess, and for further study, check out this handy (and hysterical) resource.
Now read up, flex those fingers, and let your thumbs fly across the surface of your phone with confidence. You have totally got this!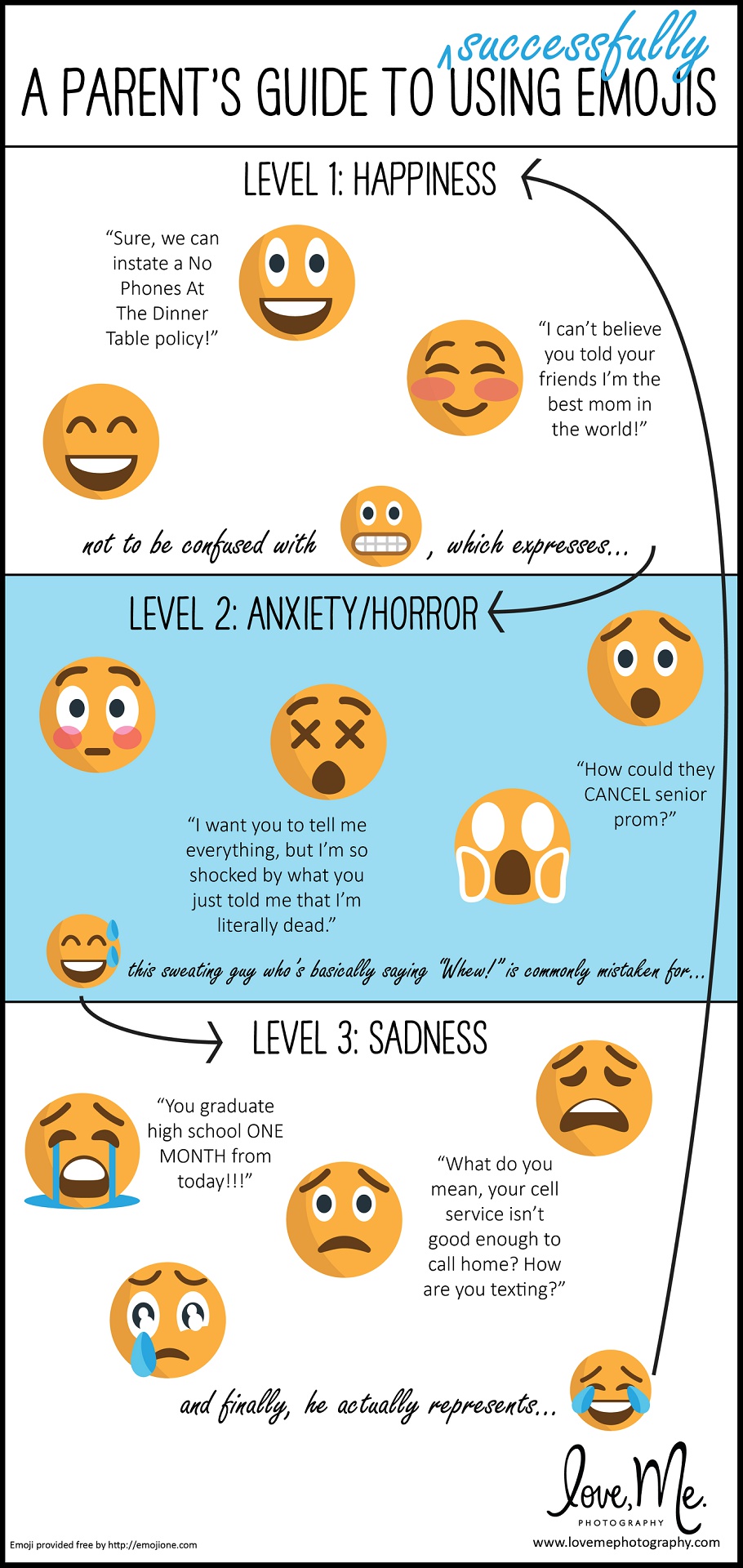 PS: Need more tips and tricks to ensure that you're social-media savvy? Check out my Instagram How-To and Ultimate Selfie Tutorial.