I was very honored to get the opportunity to meet and photograph this family. They were in town visiting family over the holidays so we set up our shoot the day after Christmas! During our conversations to plan the session I would get off the phone and feel like such a dummy for saying things like " I hope the weather cooperates and its not too cold"  Hello! They are from NY !!!
If you've read my blog, you've heard me say that dad's make or break family sessions.  Theo did an awesome job just loving on Kelsey and being such a trooper driving all over to hit up different locations. Can you tell who the star of the show really is ??  Kelsey was so adorable and such a trooper. It really was pretty cold outside and there was even some ice still laying around. Poor thing even slipped on some and got wet! Her red hair and bright blue eyes are so stinking cute, but not nearly as much as her big ol grin! Not all babies this age smile so much, but you can tell this little one is certainly loved!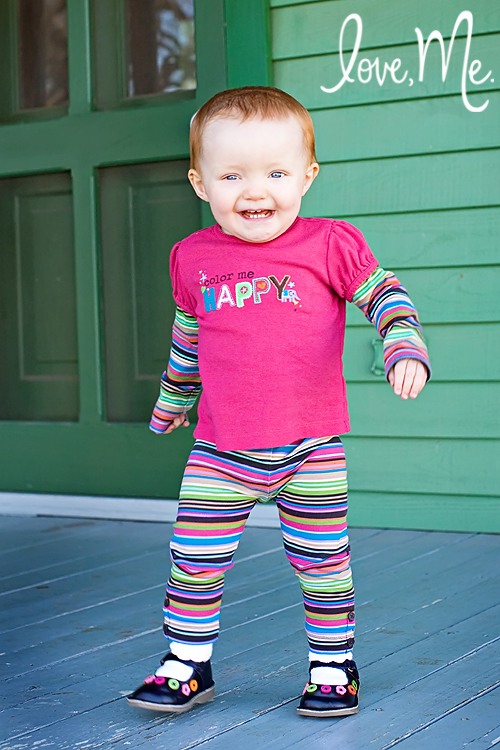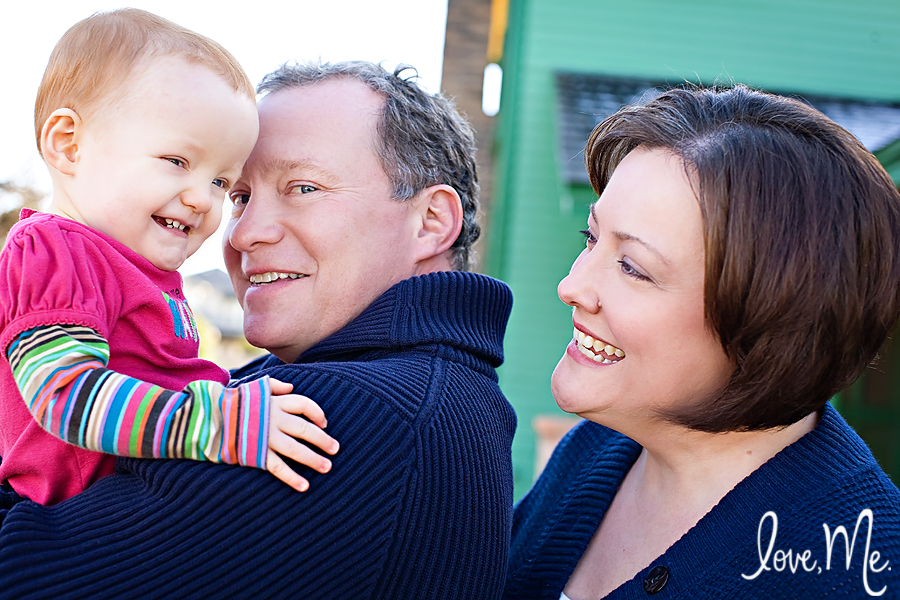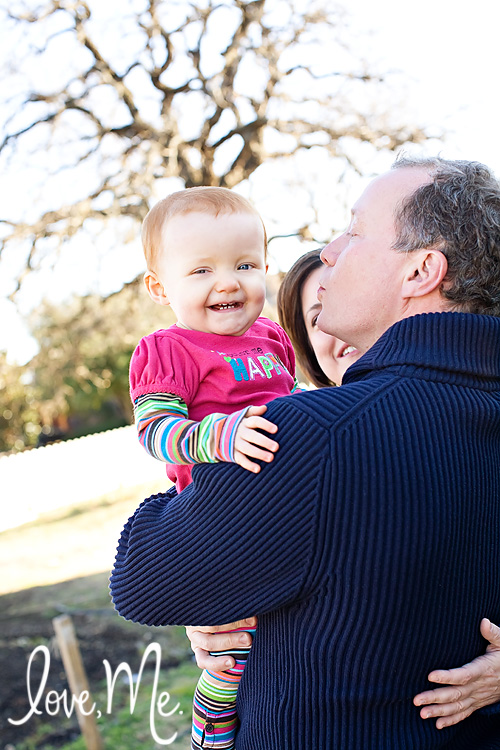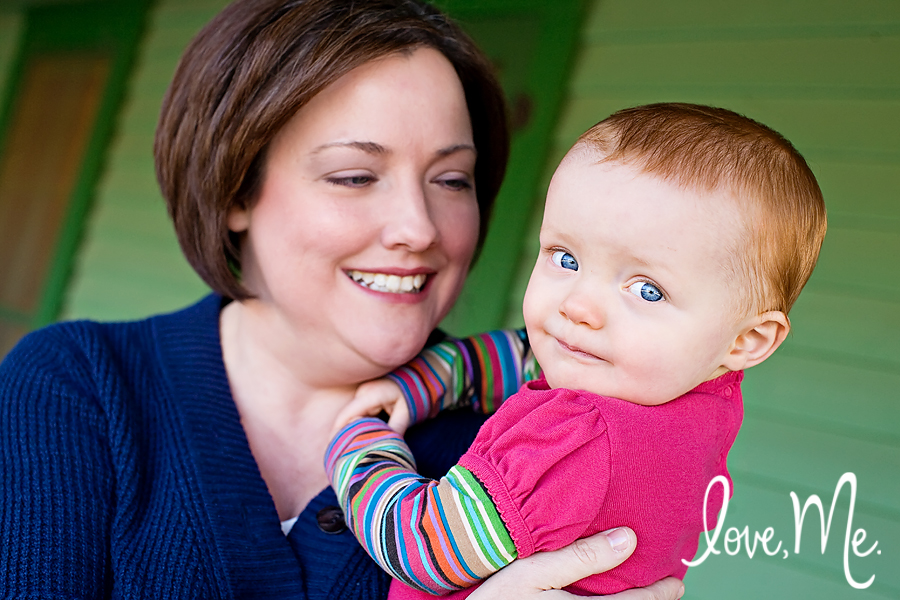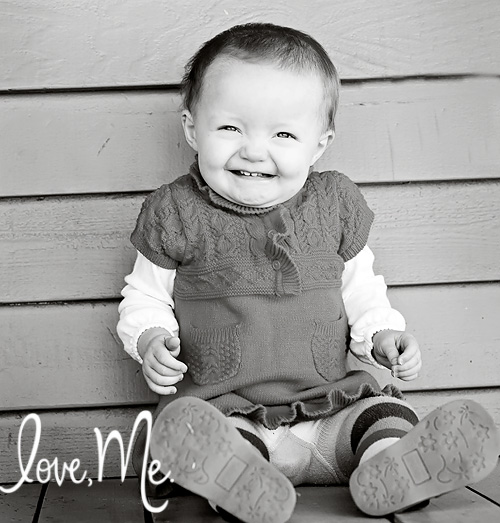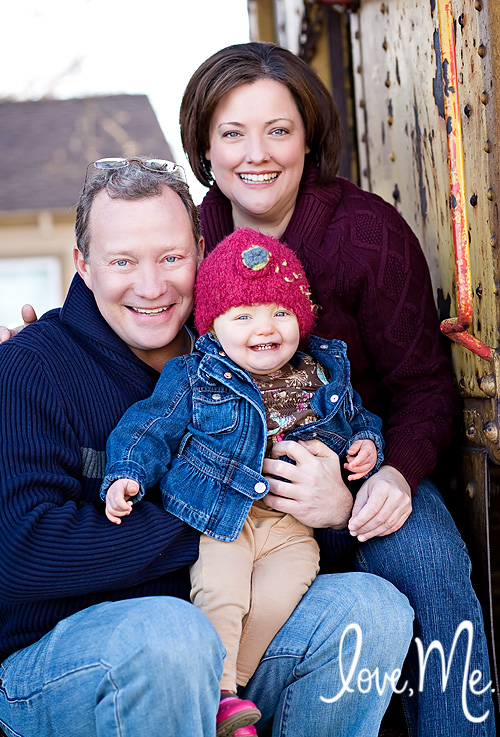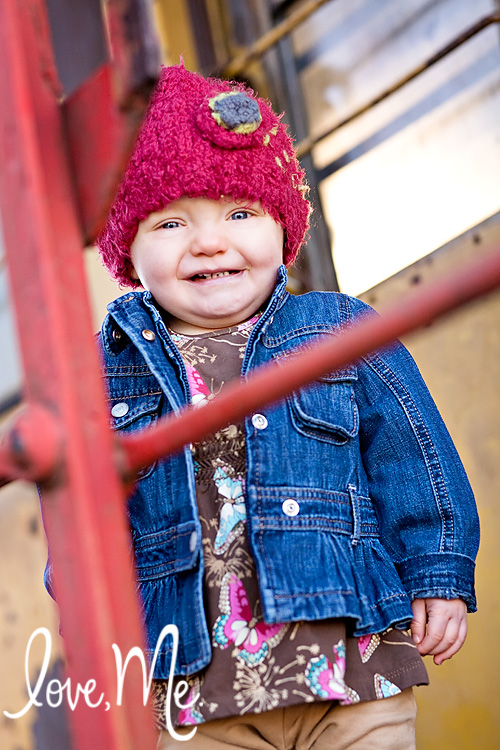 I just love this last one. Its so telling of this age.  She sure is a speedy little thing to be so tiny!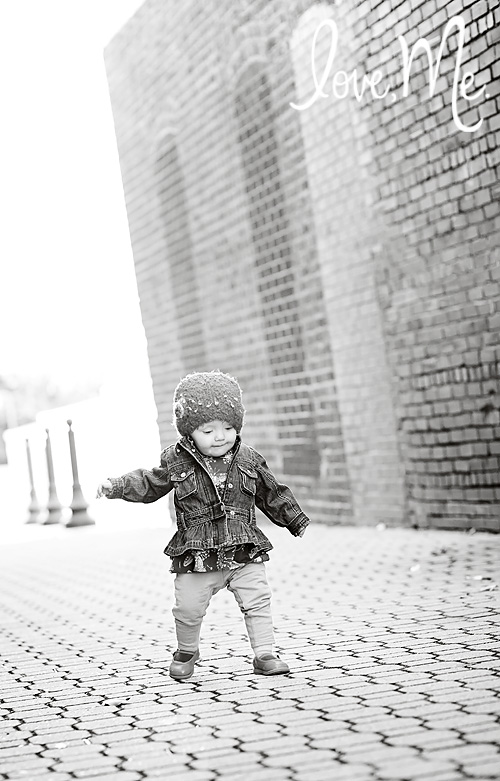 Darla, I'm so sorry to have made you wait so long to see a sneak peek!  Thanks for trusting me with such an important time in your lives and I hope you enjoy the peek.  I'm posting your full gallery as I type this 🙂