I am SO thrilled today to share a behind-the-scenes look at my recent sorority-themed photoshoot with The Impeccable Pig! Between the models I worked with (all three senior 2016 clients!), my incredible glam squad (Magan with The Styling Stewardess knocked hair and makeup out of the park, and Hannah of The Cake by Hannah sourced each and every adorable outfit), and the fabulous spring looks provided by The Impeccable Pig boutique, I truly could not have had a better experience at this styled shoot!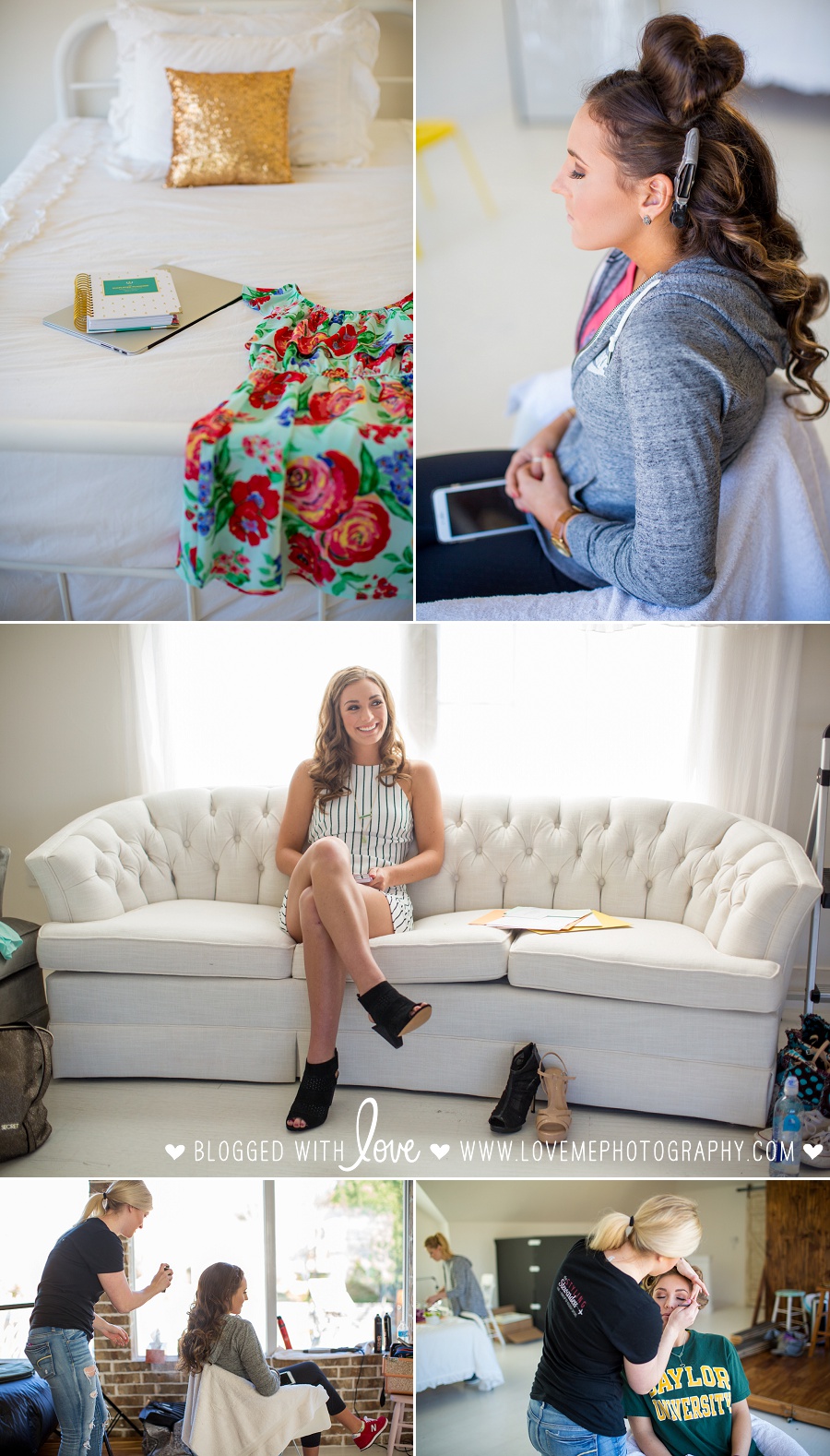 The purpose of our shoot? To produce fabulous images highlighting my brand new line of Recruitment Information Packets—which are now available for purchase!—and to provide outfit inspiration for all of my senior girls who will soon be going through the sorority recruitment process. If you haven't heard about our packets, here's a quick overview of what each set includes:
• mailing + address labels
• custom (blank) letterhead
• folded note card
• personalized sticker
• example résumé
• example cover letter
• detailed printing + assembly instructions
• custom color theme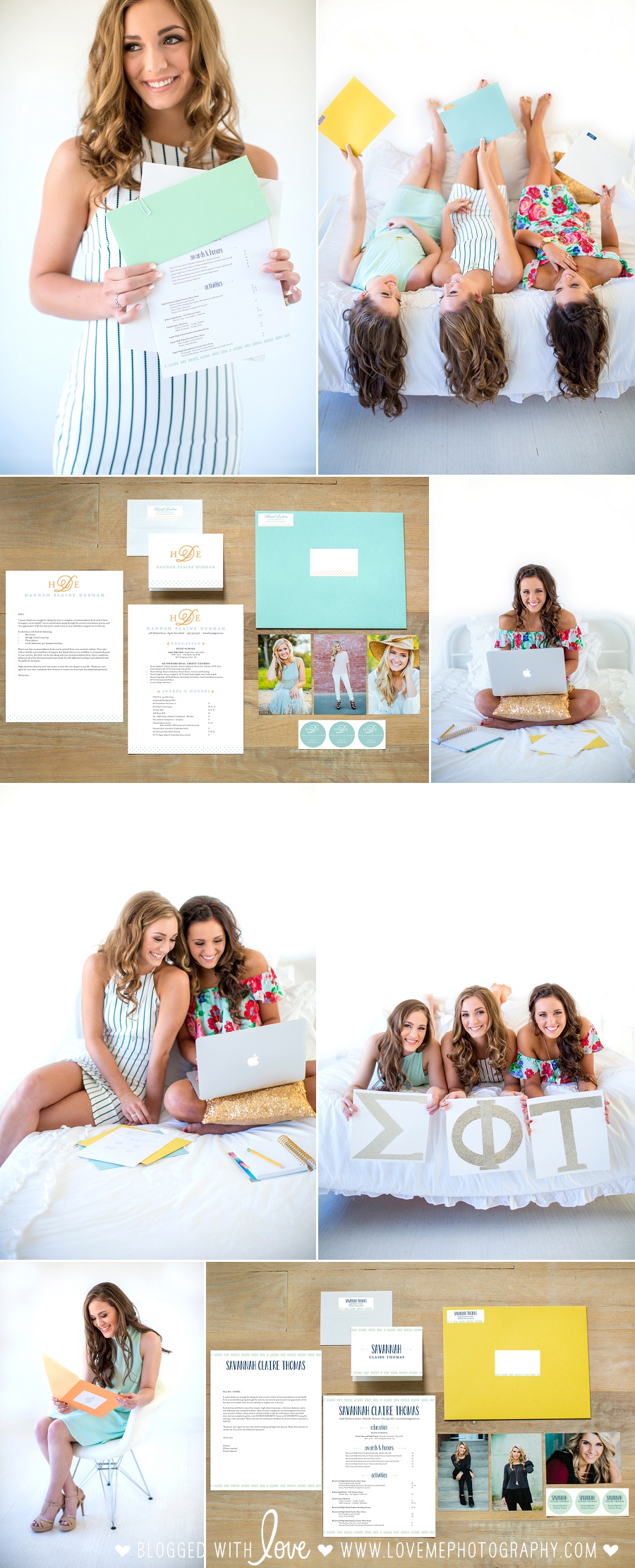 If you're looking for more helpful tips about all things sorority, be sure to join my Sorority Scoop group—I send out weekly love letters that are 100% focused on helping you survive and thrive during sorority recruitment! Recent topics have included a list of 5 super helpful resources, the types of photos I recommend including in your packet, and templates to help you draft a perfect cover letter + resume.
While taking these fun styled shots truly made me giddy, what filled me up the most were the open and transparent conversations about friendships and assumptions we so often make about each other as females. Y'all—the wisdom these three kind and gorgeous girls shared gave me so much hope. I have big love and tons of admiration for these girls, and I can't wait to see where the future will take them!
P.S.
In January 2017 I launched a BRAND NEW WEBSITE exploding with all things sorority recruitment! You'll find previous Rush 101 posts + fresh, frequently-updated content at SororityPackets.com. Stop by the new blog here to catch up on the latest rush news!