Can I tell you how much I love this couple?  I love Coker and Jen so much.  They are two of the coolest people on earth and anyone who crosses their path is blessed.  Well, Matt and Jennifer just got married this past December.  I was honored to do a guest book for their wedding which included all their session photos.  They make it so easy because they are beautiful people to start with, so putting the book together for two of my closest friends was a delight!  This book was signed by everyone who attended in red sharpies because the wedding colors were black and red, so I made all the pages either black and white or left their pictures where they were wearing black with red accents (thank you Jen) in color.  So stylish!  It turned out to be such a special book.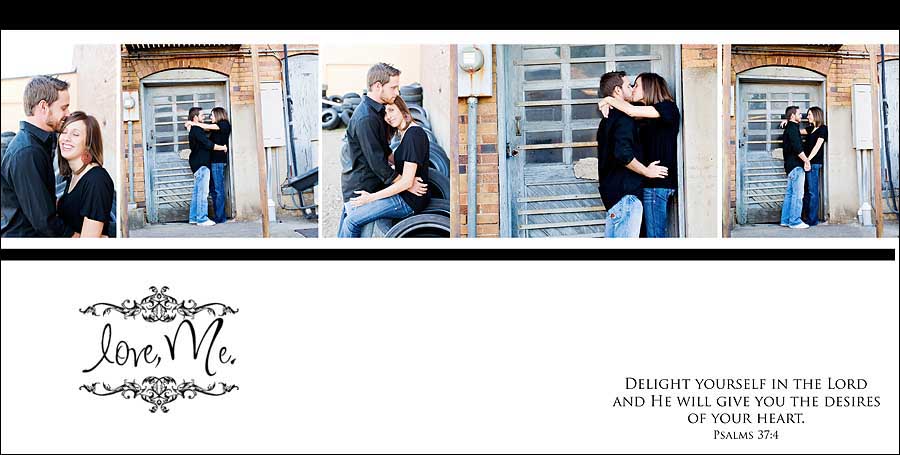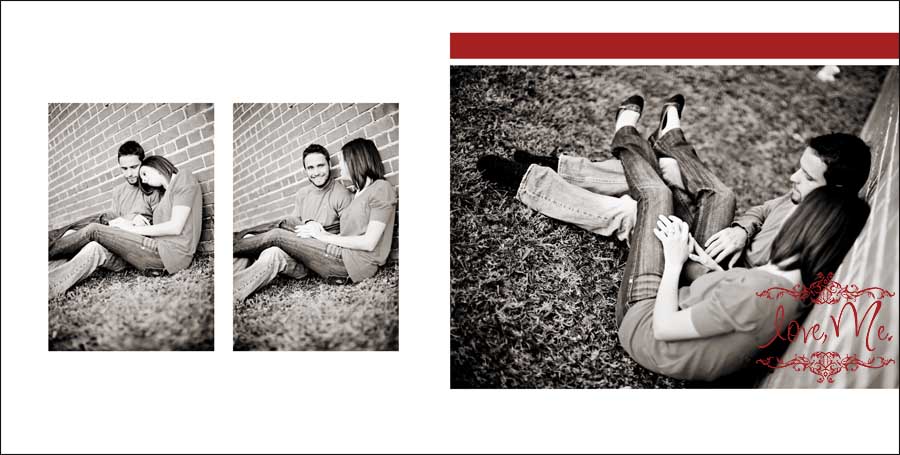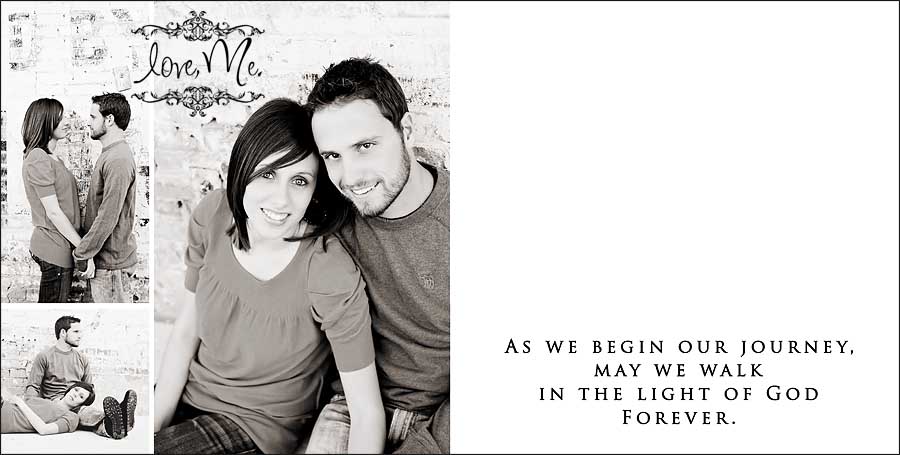 Here are a few other pages of a session album I did.  John and Kristina's pictures were so fun and colorful.  I loved adding all different colors to these pages.  The pictures are so vibrant-a combination of great clothes, backgrounds, and some sweet editing (props to Crystal for her mad skills)!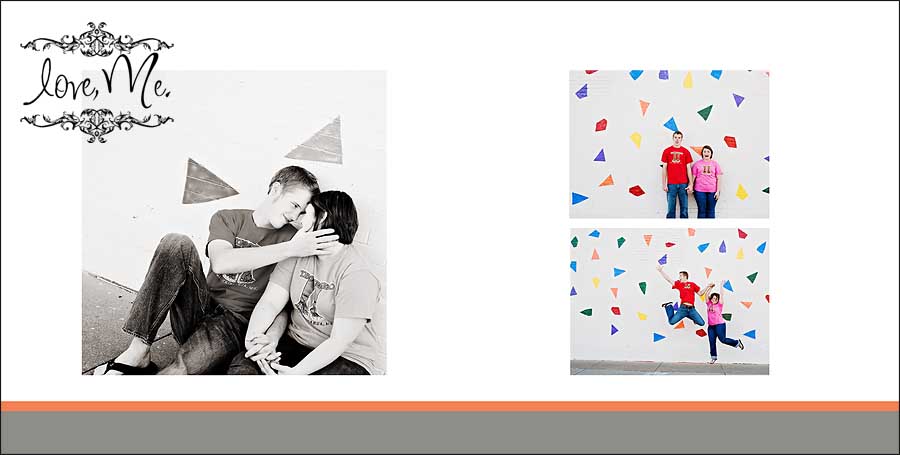 Ok, now for my labor of love.  I love when I get my hands on other people's photos and get the opportunity to tell their stories.  This next one is not a sweet engagement or love album; it is a courageous, manly, and sometimes bloody storybook.  It's one man's journey in South Africa on a hunting trip.  Yeah, you heard it right.  Lions, tigers, and Gemboks, oh my!
Shawna, one of my great friends that I have been teaching with for 10 years, asked me to create a book for her husband, Perry, as a Christmas gift.  I jumped all over it because it sounded like so much fun.  She gave me two albums worth of pictures and let me know which ones she for sure wanted in the book.  Then I got to play, which is my favorite part!  It made me want to go to that part of the world because it is just beautiful.  The breathtaking views and the amount of animals I've NEVER even heard of caught my eye.  I found myself digressing from creating a spread and researching animals and that part of the world.  Some day I hope to sit on the beaches of Port Elizabeth and venture to Addo Elephant National Park.  Perry had no idea his wonderful wife was doing this for him.  We had to be pretty sneaky to not get found out.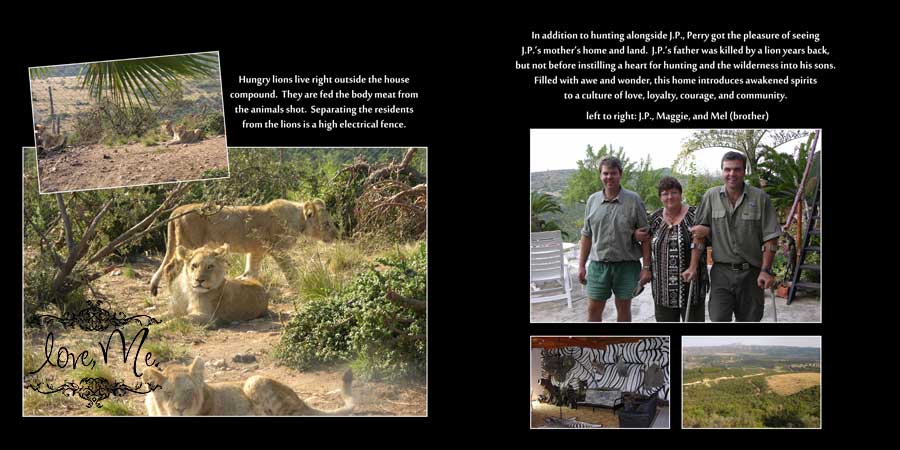 I can't help but think of Aslan in The Chronicles of Narnia.  What a courageous and powerful animal the lion is!  "Courage, courage, dear heart." -Aslan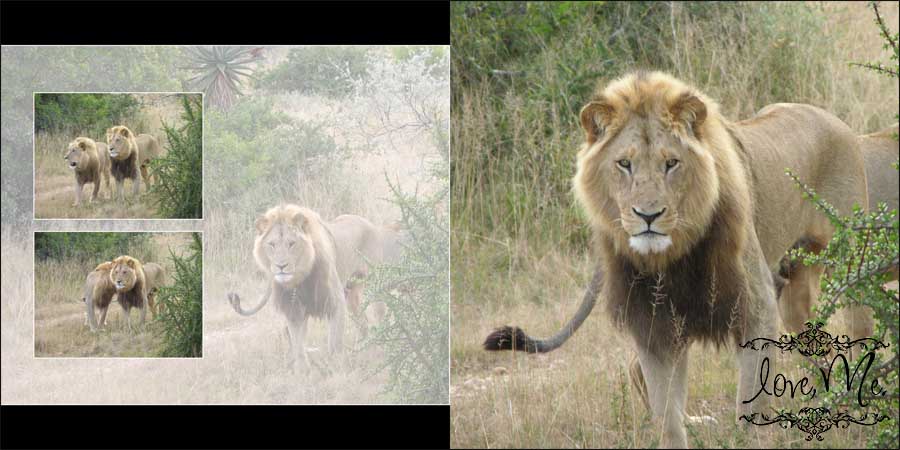 Shawna gave this to me at the last minute.  It's South African money-Rand.  I scanned it and it turned out to be a pretty cool spread in this 12×12 album.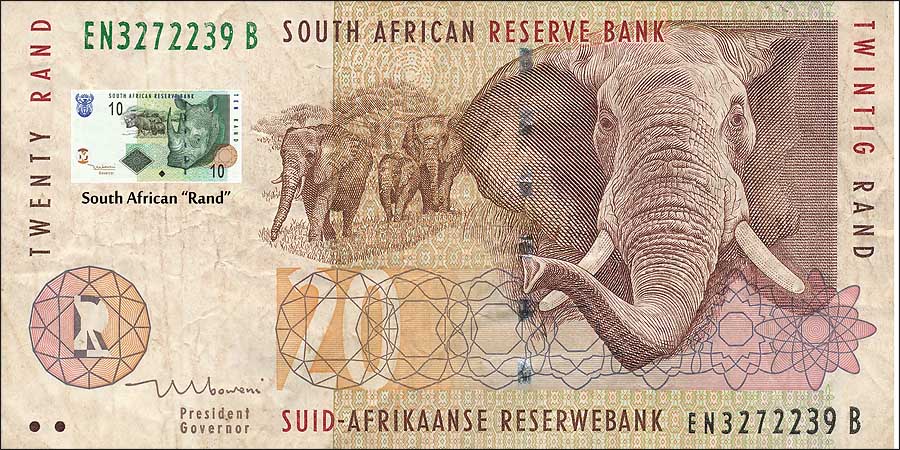 Thank you, Shawna, for letting me be a part of your memorable Christmas morning.  I love your family so much!