This just in: senior portraits aren't just for girls. In fact, I'd argue that they're extra special (and important) for senior boys. I've talked before about why I think that quality portraits of senior guys matter so much, and it's a message I'll continue to blast on repeat. Why? Because the next time your senior boy will have his pictures taken professionally will likely be on his wedding day. Crazy to think about, I know! But it's the truth. If he gets a picture taken at his fraternity formal, it will only be with his date. As for his formal fraternity portrait? His chapter president is not going to send a letter home with him so that you can order copies, I can promise you that!
That's why I always encourage my boy moms to invest in quality portraiture now, while that guy you love so much is still living at home and years away from sporting a wedding band on his left hand. If you haven't already booked your senior portrait session you can take a look at my updated calendar here. After doing so, I encourage you to spend some time thinking about the look and location of your senior's shoot. To help you do just that, I've compiled a few of my favorite senior boy sessions below!
CADE | URBAN/HIP
Lucky me, I get to claim this handsome guy (and the one below him) as family! Cade is just the coolest, and our Downtown Dallas location perfectly reflected his vibe and personal style.Also, #thathair. His session had a very editorial feel, but I also managed to get a few classic senior portrait smiles out of him—and I promise, I can do the same for your son!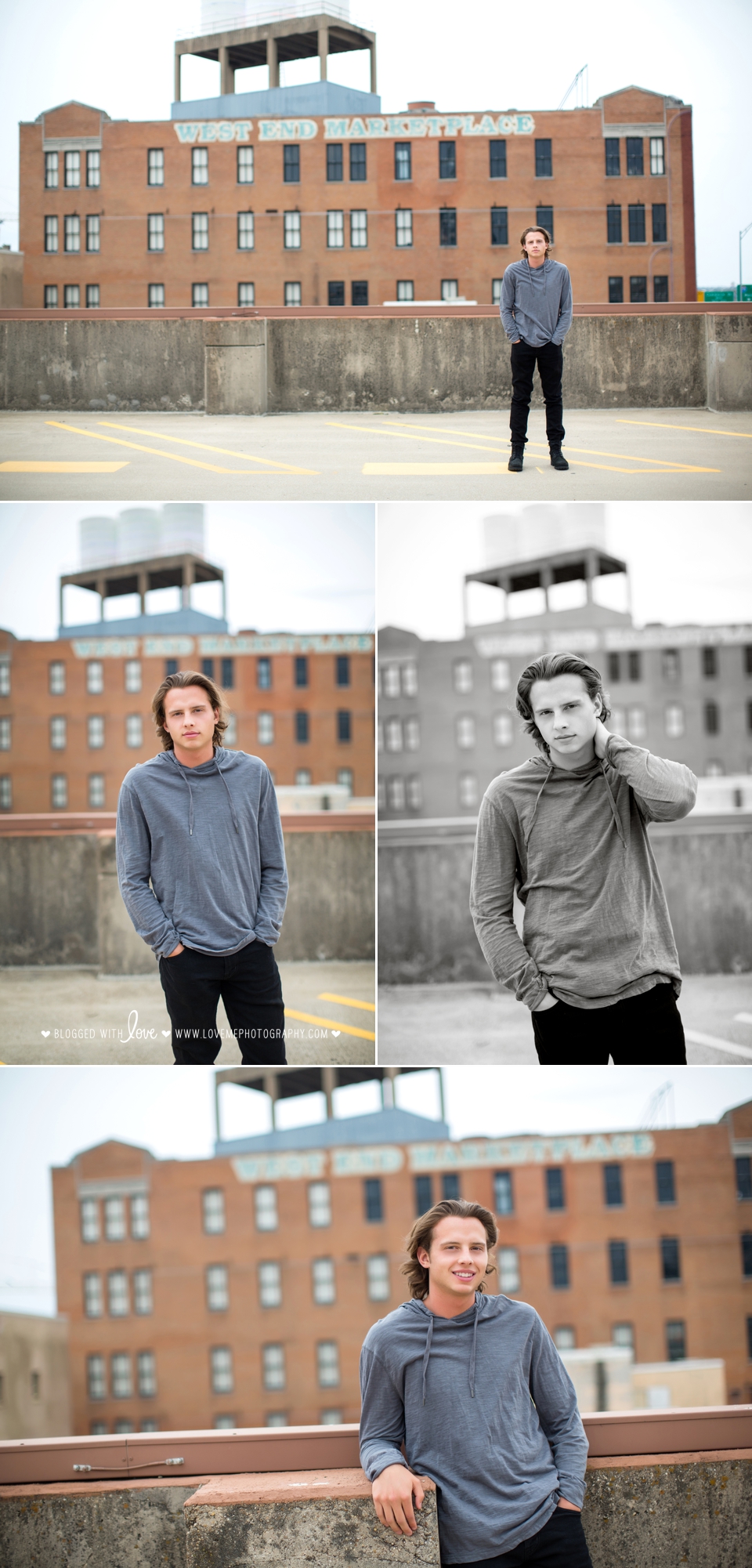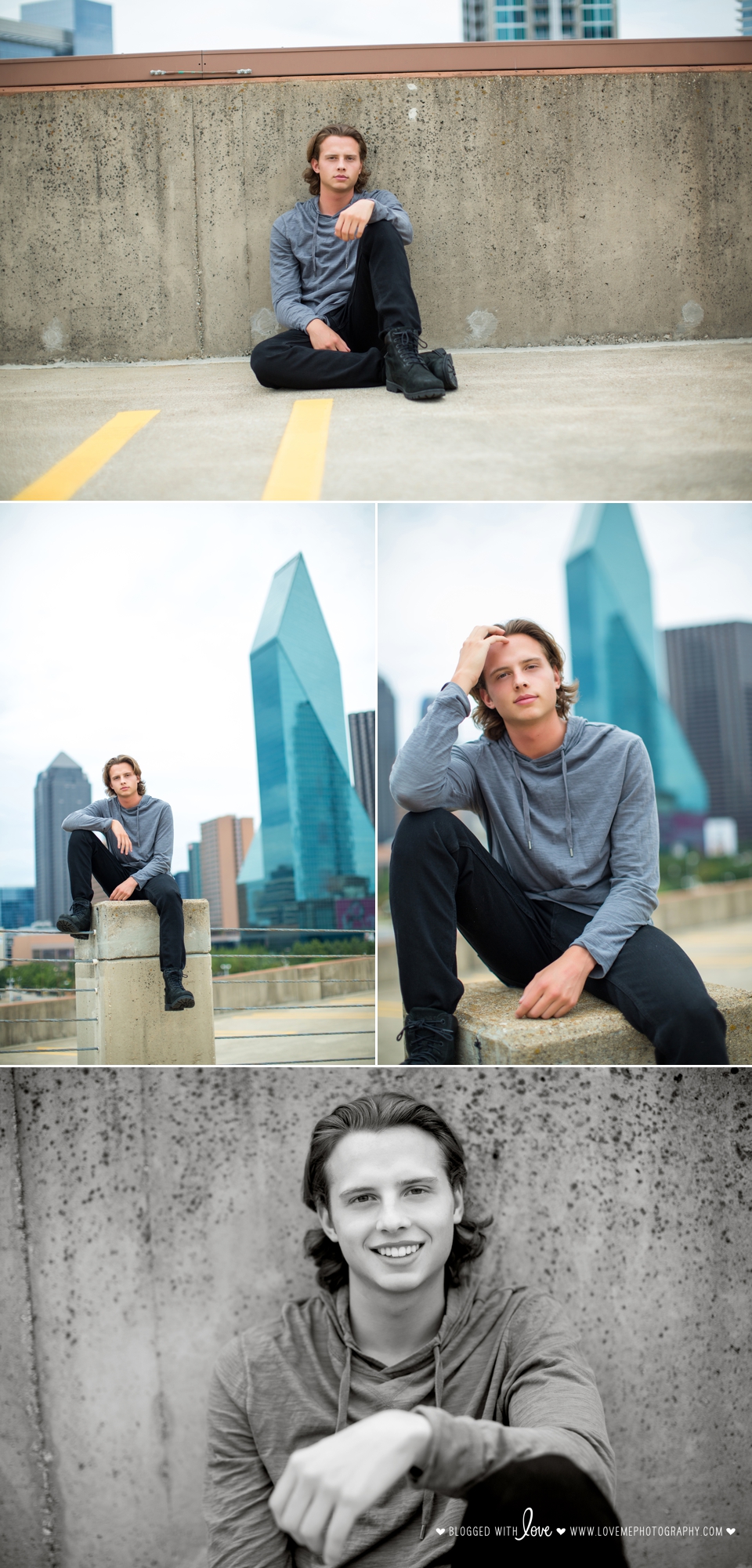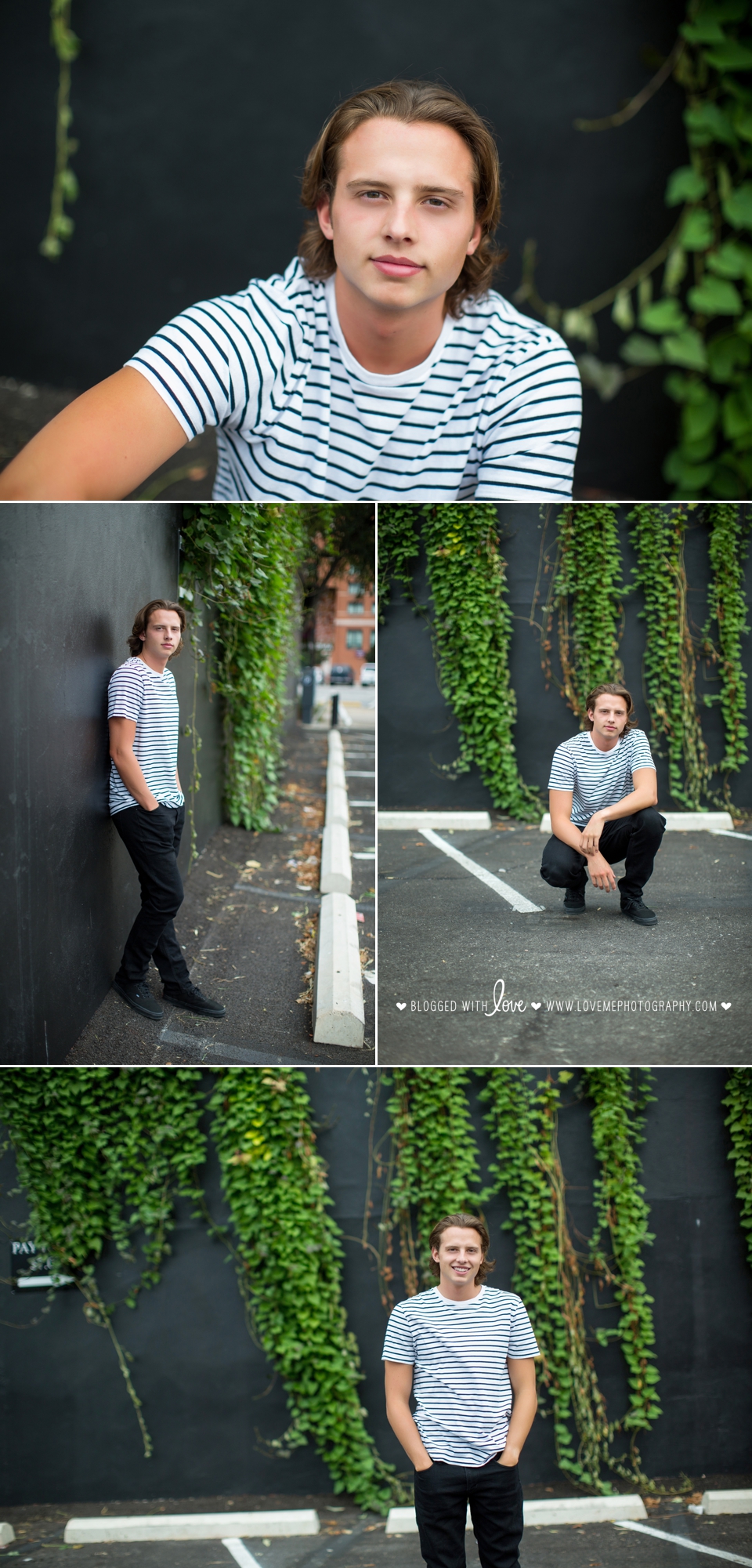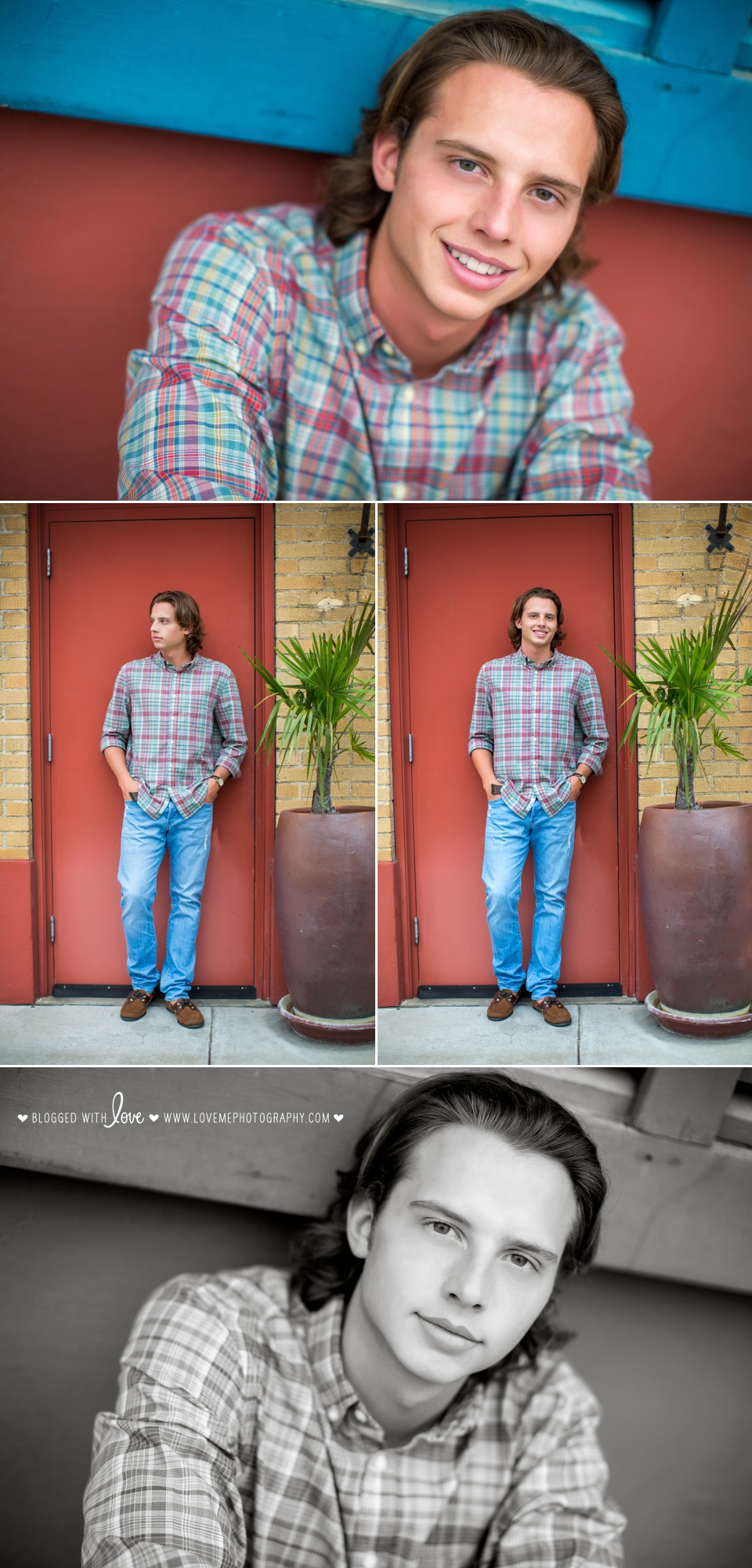 JOHN | INDUSTRIAL/URBAN
From graffiti and murals to metal and brick walls, this location had it all. Pairing a more muted shirt pattern with a colorful background, and vice versa, ensures that John is the first thing you see no matter what the background looks like.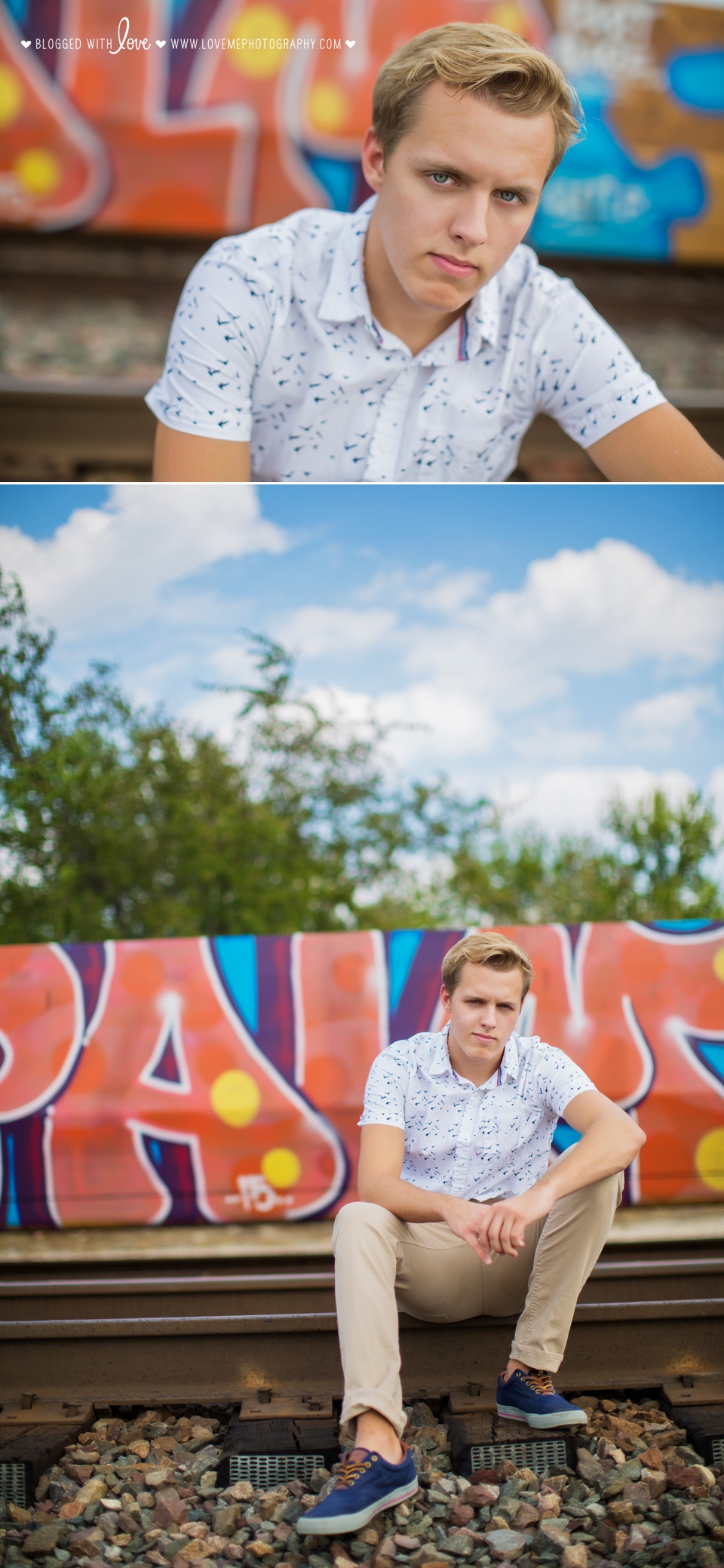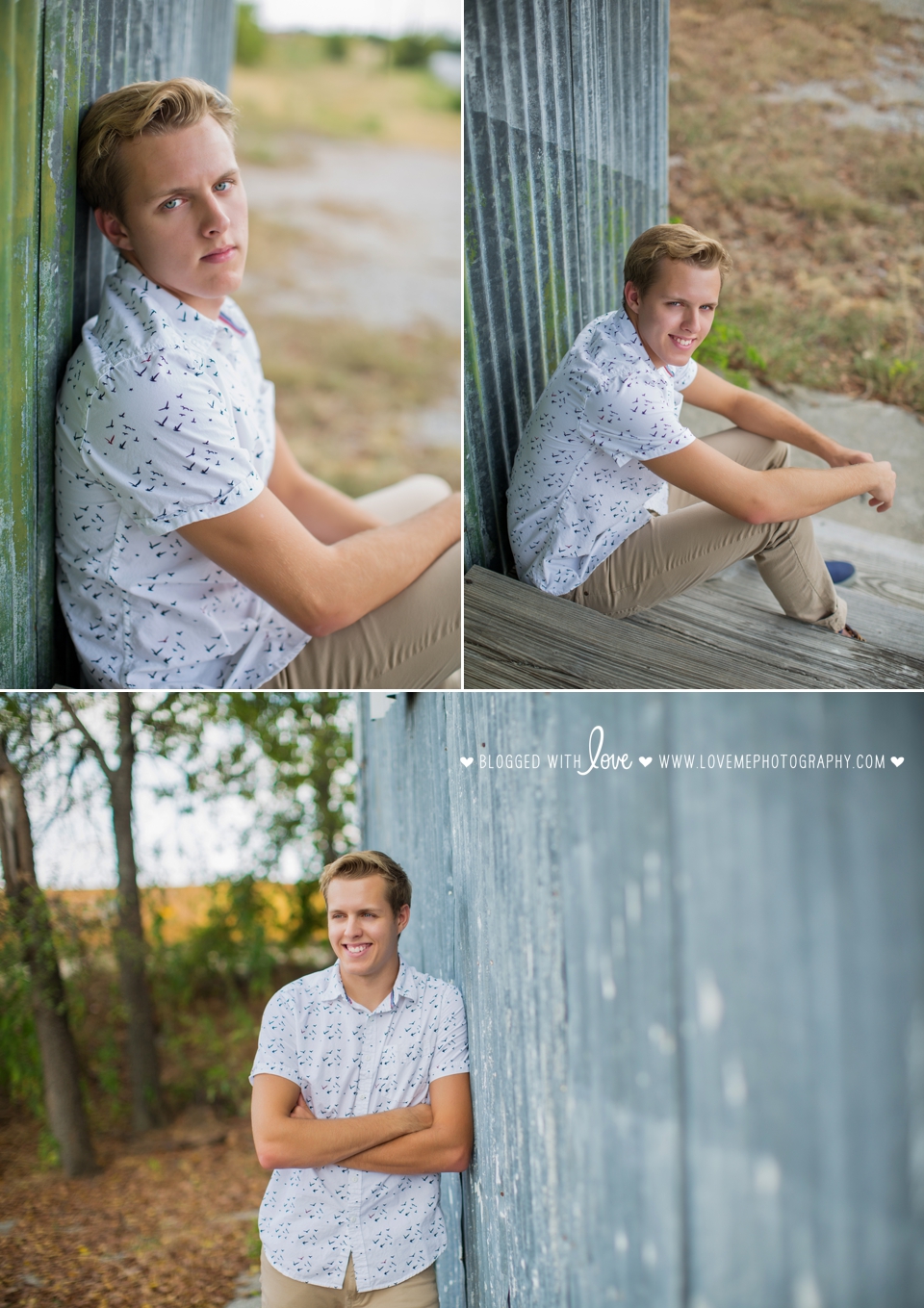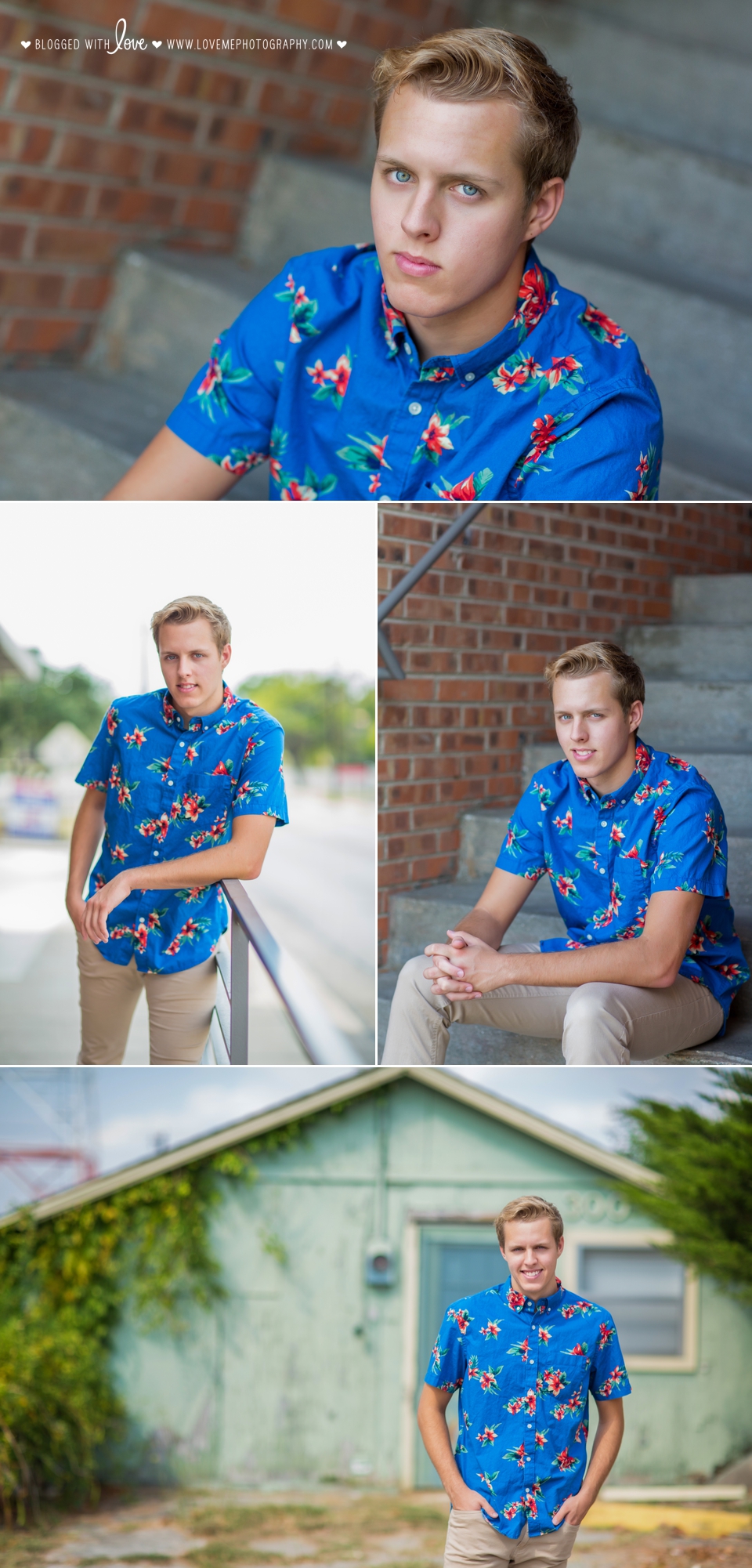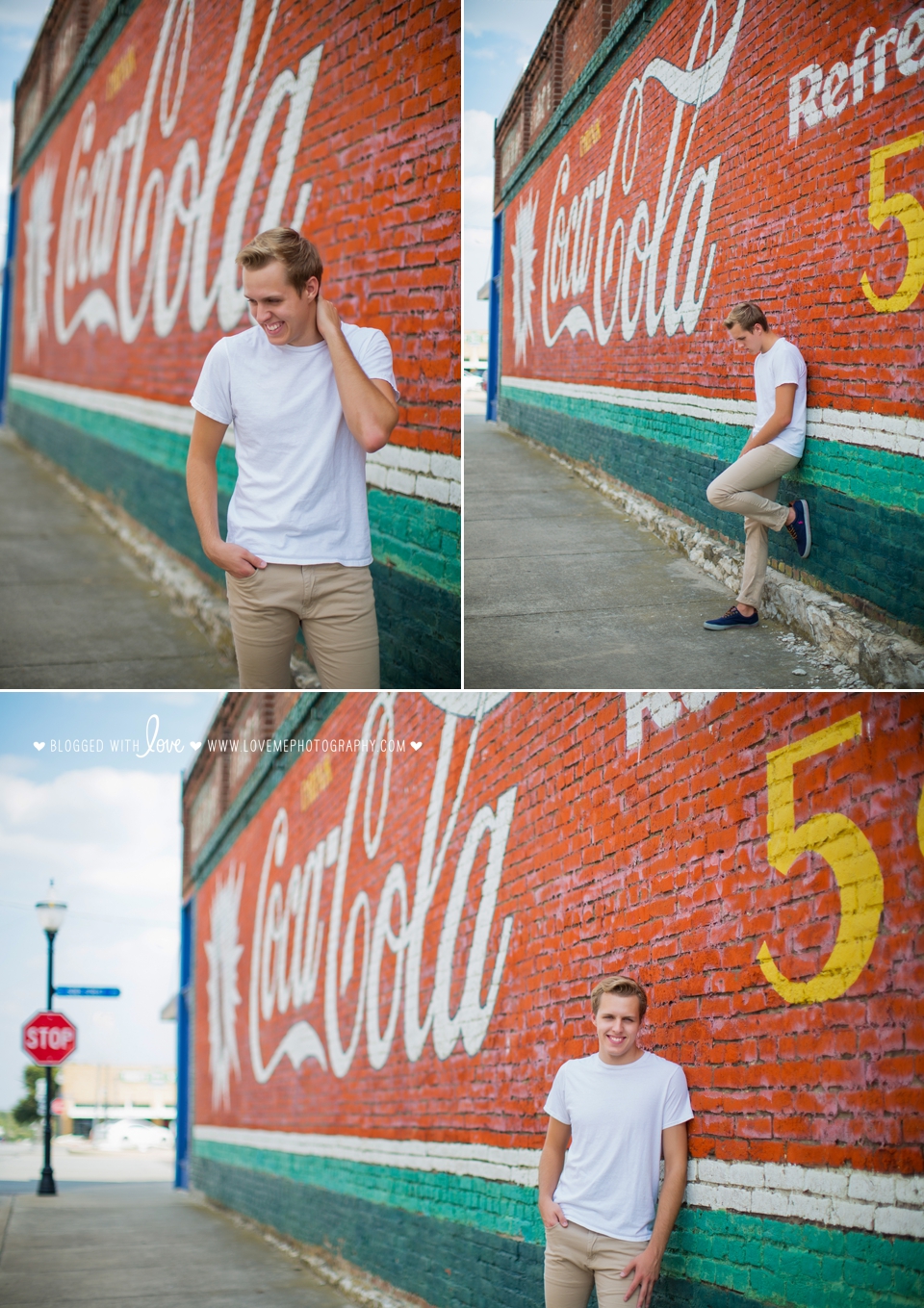 MONTE | CLEAN-CUT/CLASSIC
Monte's clean-cut look and selection of button-down shirts paired well with muted brick tones and bright outdoor spaces. We utilized both for his senior portrait session.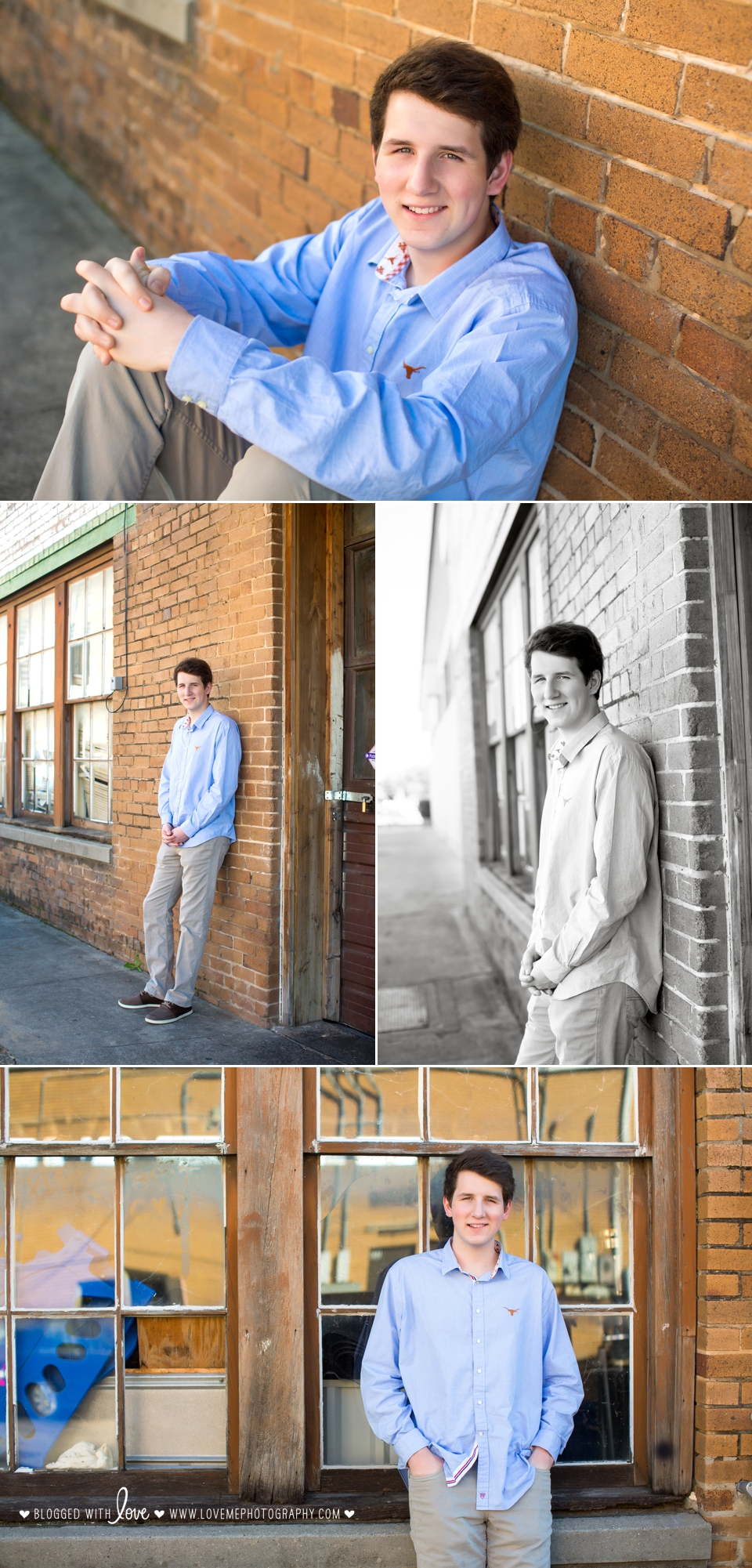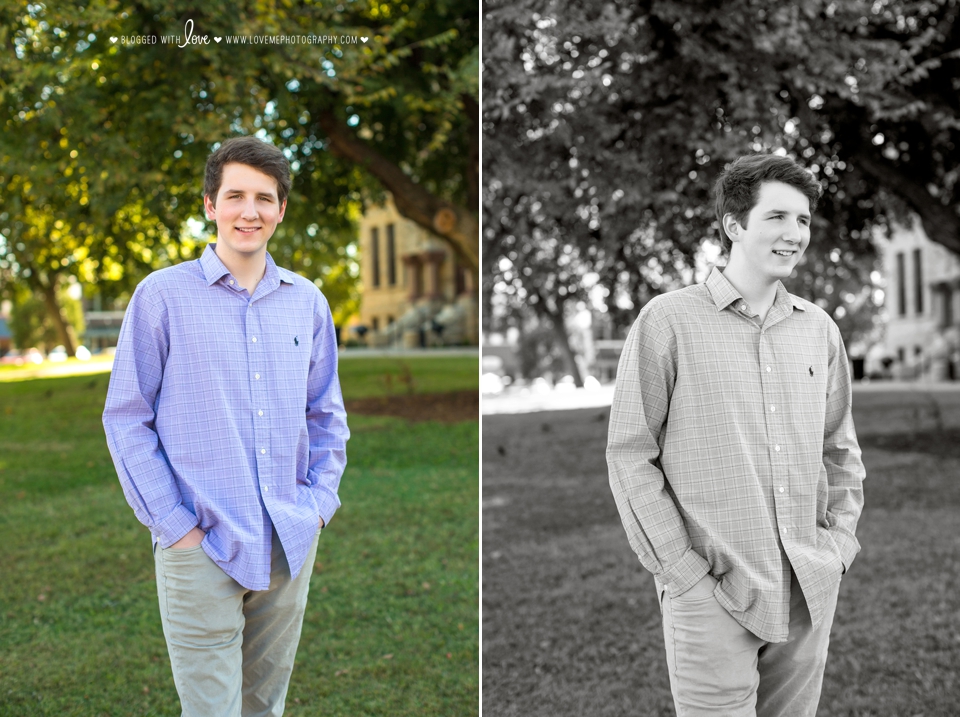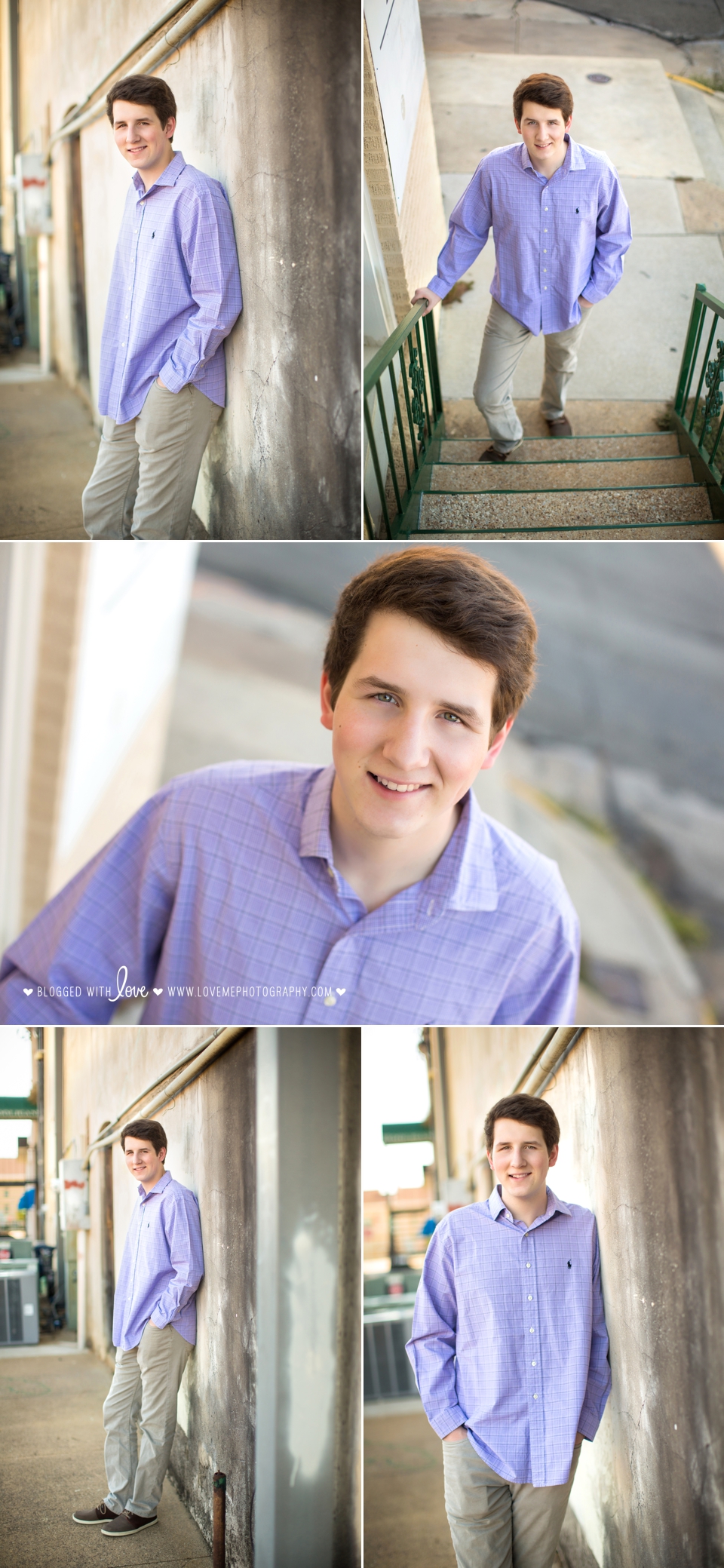 RILEY | CASUAL/PROP-DRIVEN
Can you guess how Riley likes to spend his spare time? I love incorporating props, especially in senior boy sessions. Whether it's a basketball or a drum kit, having something familiar in your hands "on set" is a great way to relax, get comfortable, and ease into your senior portrait session.