There is SO much I want to say about this family and this session, but we are running out the door for church and I just can't wait to share these anymore.  I loved everything about this session and literally shot over double what I normally do … which means, I had to stop myself from editing any more.  There are SO many to choose from.  Kelley, I hope you enjoy your sneak peek!
Maybe I'll have to post a couple more tonight so I can say everything I wanted to say about your fun family!!
ETA (edited to add)  Ok, I just had to come back on here and tell you how fun this family session was for me.  I have missed my family shoots lately and this made me realize once again why I do what I do.  Lots of photographers aren't into family shoots, but they are my very favorite. It is such a challenge for me to capture the essence of an entire family and I really hope that you can catch a glimpse of who they are individually and to each other.  That's my goal every single time.  Kelley and Kevin, it was great to meet you and I must say, I honestly fell in love with your little boys.  I've been telling Mike for a while that I was so content with just my little girl, but after your shoot, I am praying we have a little boy (and I want them to be 4 1/2 years apart 🙂 ).
Meet Kaden and Kamden.  I am not kidding when I say that there are literally dozens of great shots of each of these guys!  I may have to share more later.  Right away it was clear that Kaden was the "cool kid" in a great way.  He was so polite and respectable. Everything was "yes mam' ", easy to talk to, laid back.  Really, I wonderful young man. Then there was little brother Kamden. Oh my Lord, if you dont fall in love with this boy something is wrong with you. He was hysterical and full of life.
Kelley and Kevin … you were great too, but I want to steal your boys!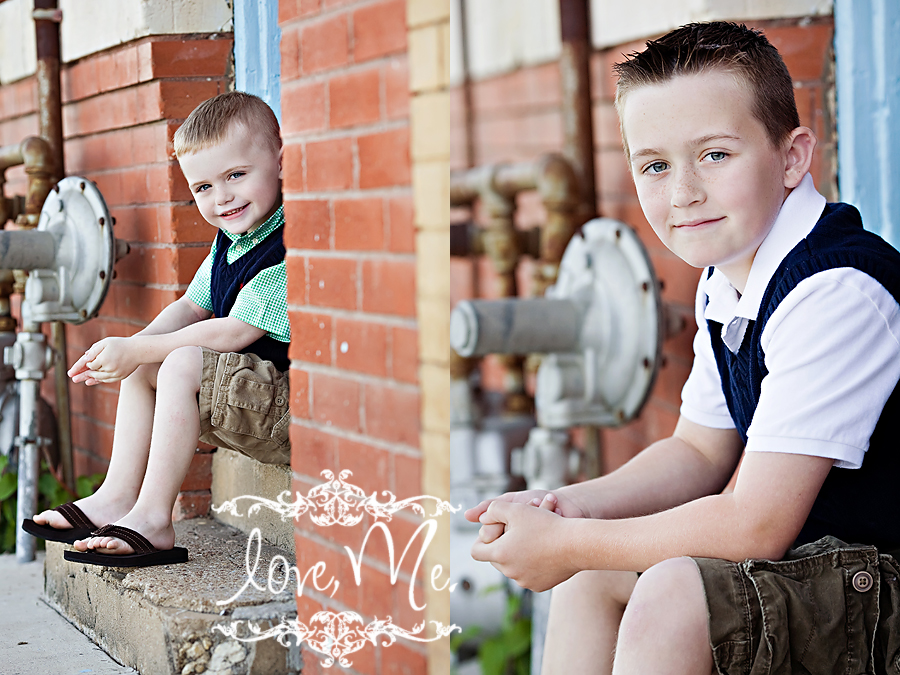 I went home from this session wanting Mia Grace to have a little sibling 4-5 years younger than her.  Kaden and Kamden just seemed like the perfect number of years apart.  How cute are they?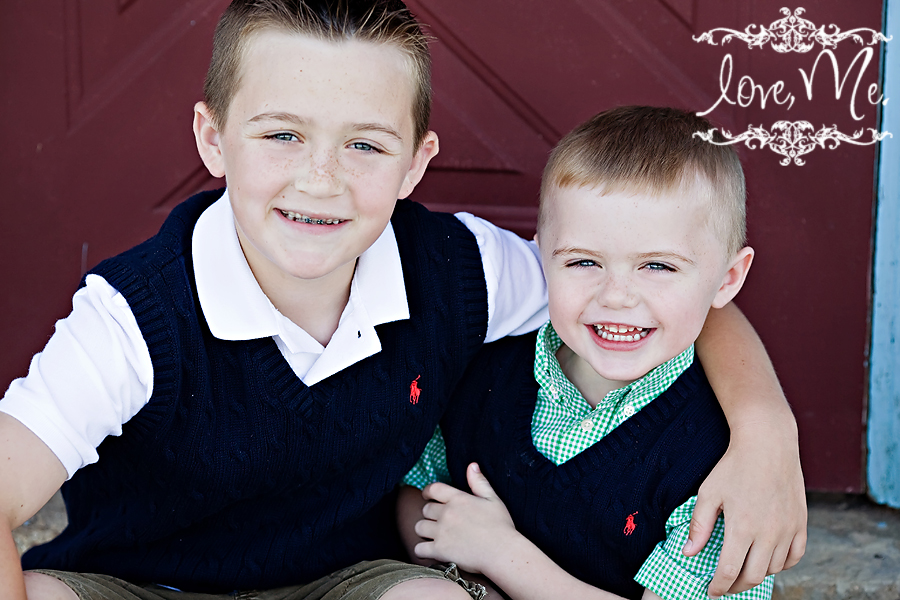 This was taken before "hippo" took up residency in my shoot sac.  Then, he nearly got ran over on the highway … and ME for that matter!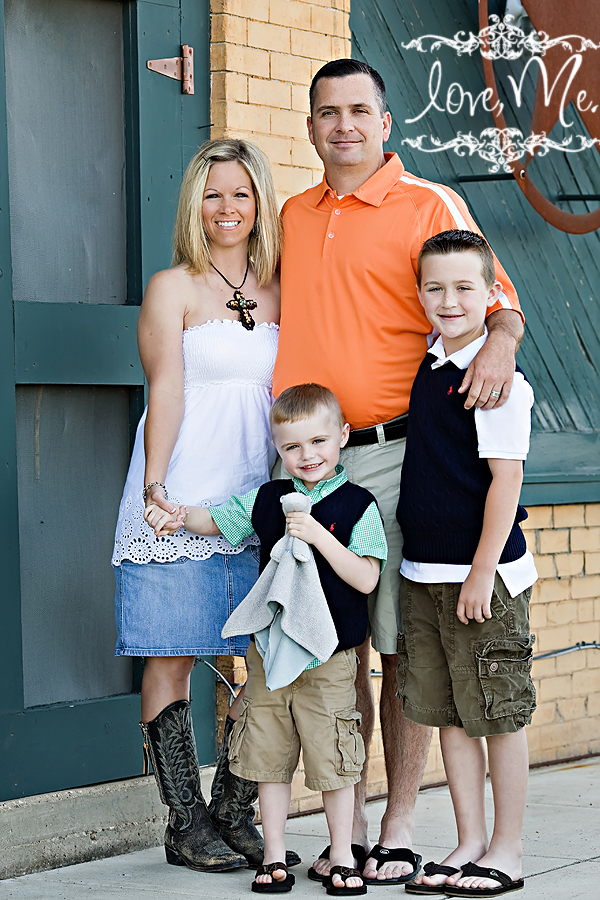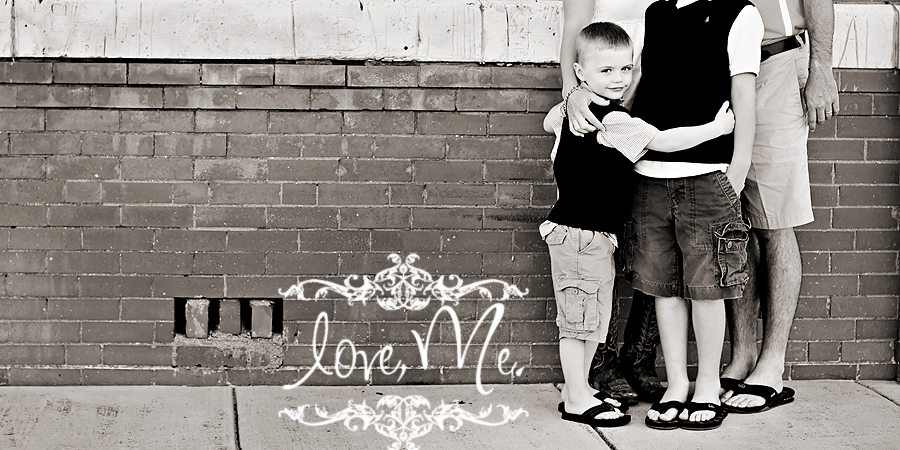 This is one of my new favorite family images.  So much joy in this picture.  I just love it!
I can't tell you how impressed with big brother Kaden I was … as the oldest I was such an antagonizer. Kaden was so patient with Kamden and all his silly jokes and faces and entertaining.  Kaden, your making me look bad buddy … I thought all older siblings were supposed to antagonize their little brothers!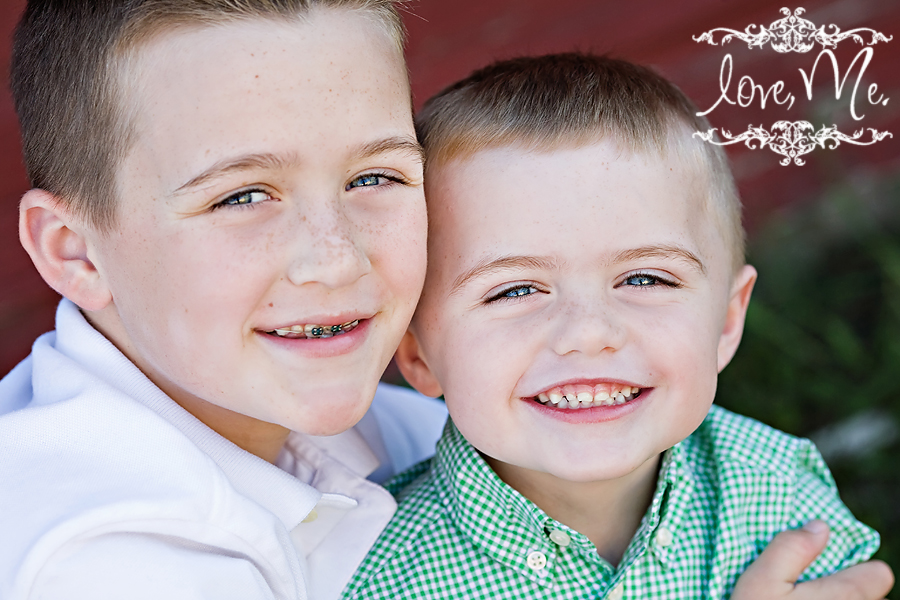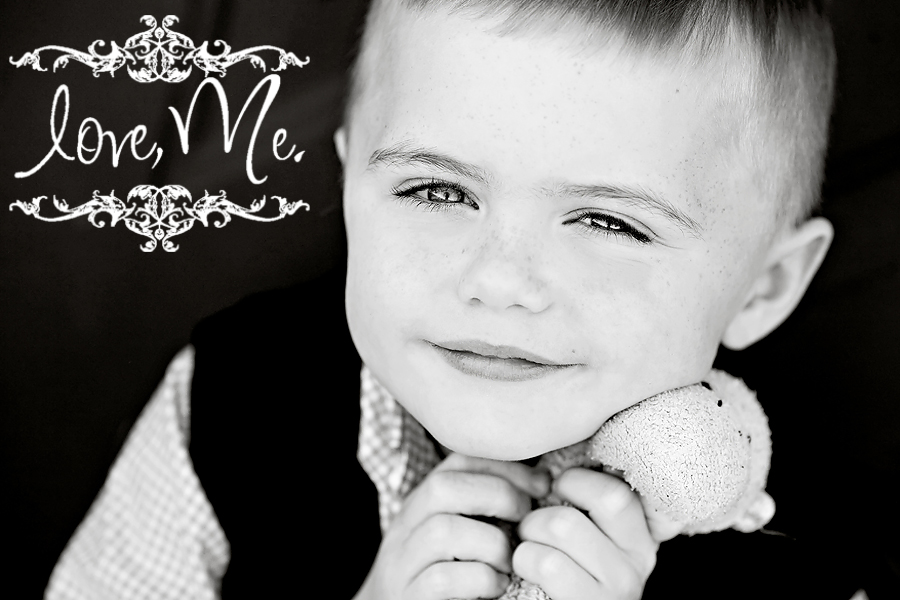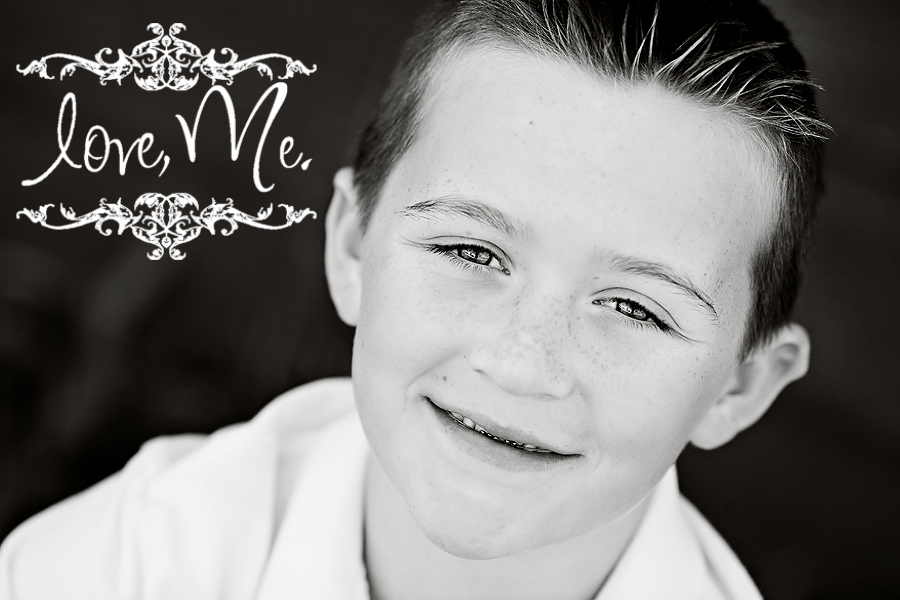 Little brother looking up to big brother.  Sweet sweet moment.  love it!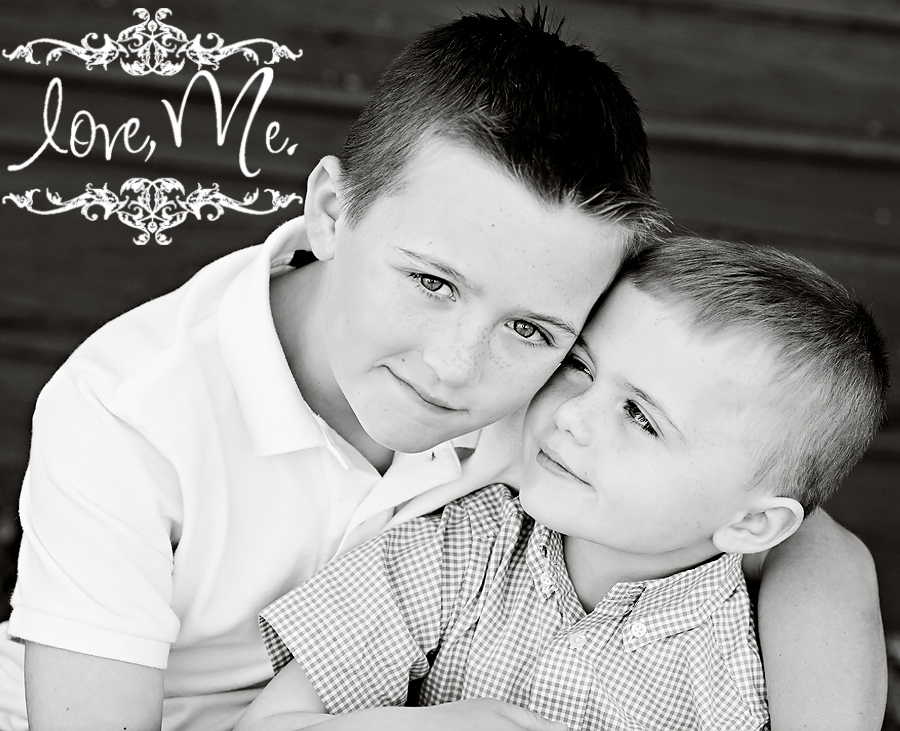 After our normal shoot we headed to the baseball fields to get a few of Kaden in his gear and Kamden with his batman t-shirt.  During the session he told me all about his "dudes" which reside in a backpack with a million other "dudes".  I got a quick lesson on every super hero that has ever lived.  He is hysterical!
I promise to share more later. After looking at these, they dont even skim the top of other great ones in the batch!
Thanks you Roberts family for an awesome session!