Have I mentioned how much I love photographing seniors?!  I really do.  I hear lots of photographers talk about how senior guys are tough to photograph, but man, I must just get lucky with really great guys because every senior guy session has been awesome for me!  It really gives me an opportunity to be creative with angles, etc. and explore new things in camera because I am not as concerned with all the girlie stuff.  (does this angle look flattering, will this pose make her lose 10 pounds 🙂 )  In all seriousness, I love love senior girls too, but there is something about a guys session for me that is so unique and refreshing.  
So, you can see why I was excited to hear a familiar voice on the other end of the phone wanting to book her son's senior pics.  I worked for Kim briefly before Mia Grace was born.  Actually before I was even pregnant.  It's amazing how times flys!  I loved working for Kim, but working as a teller, well … that's another story 🙂 Let's just say its a good thing I found something I was much more suited for!! Moving on.
Chas is a senior this year at L.D. Bell (Mike's alma mater) and I had such a great time at our session.  He is so easy to talk to and was up for anything I asked.  He even drove his awesome truck down this rocky gravel in between some railroad tracks which now that I'm typing that  I am sure is not completely legal. We shot for a solid two hours until there was no more light left.  Anyway, I truly love the results.  I had such a difficult time narrowing it down and even choosing to show in BW or Color.  Nearly all the images look great in both which is rare.  Anyway, this post is such a great ending to the 2008 year for me because these are somewhat unique from me.  I am so thankful to my clients who all challenge me to capture something fresh with each shoot.  Thanks, Chas, for a great great shoot and for telling your mom you thought I was pretty cool! lol.  So glad to know I am not too old just yet to still relate to a teenager … whew! 🙂
Here are the favs.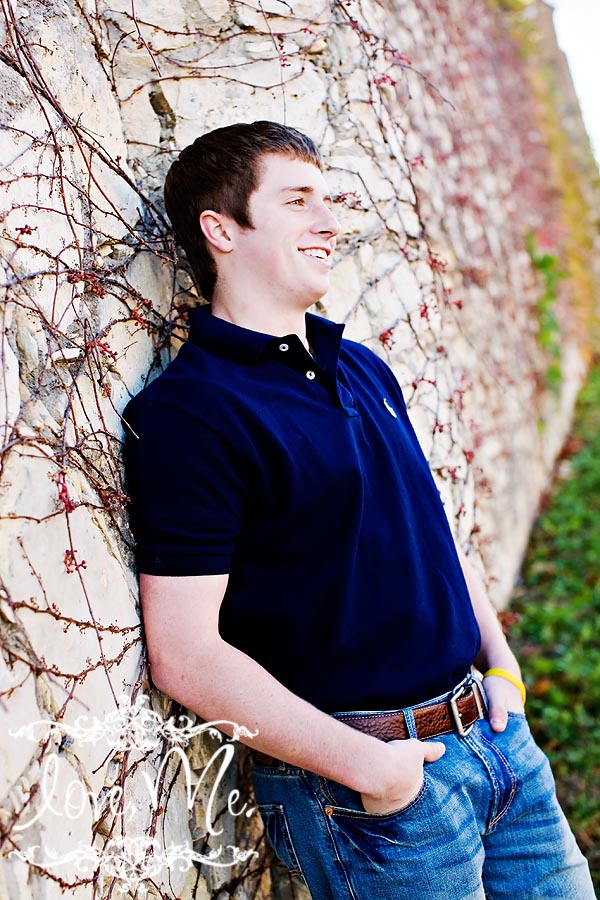 Indecisive again.  BW or Color?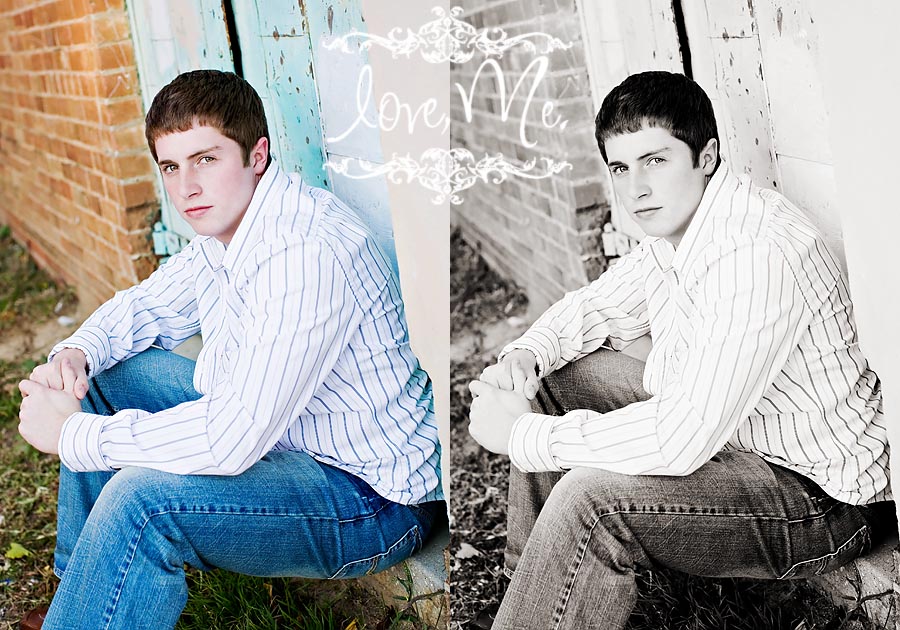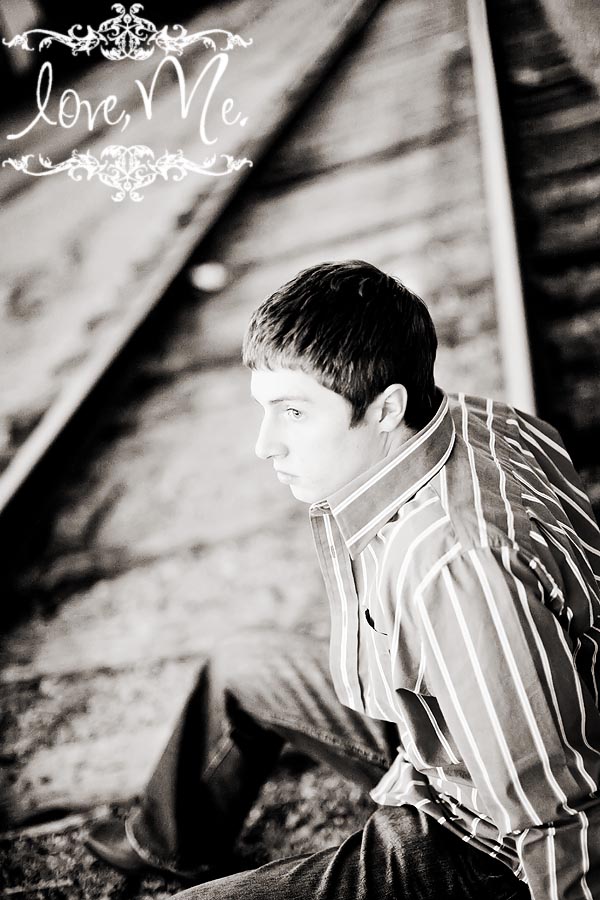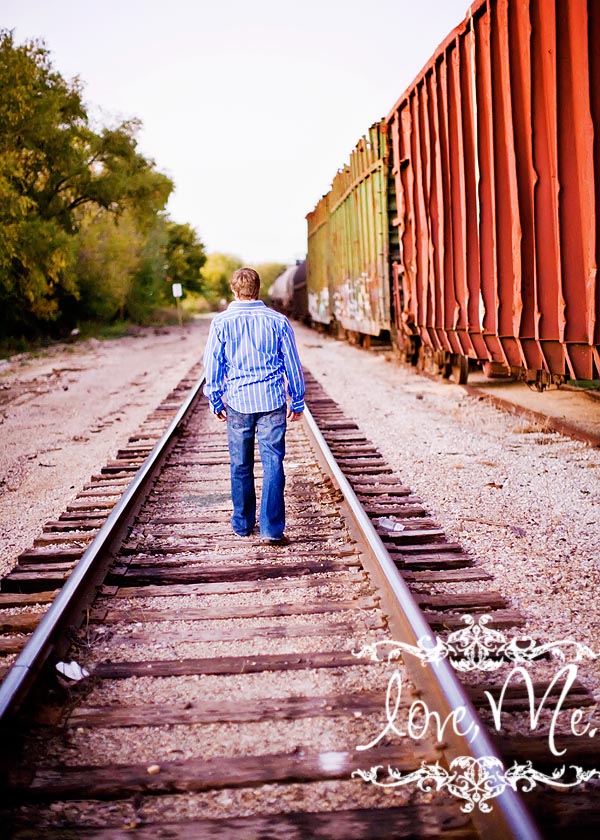 Thanks again Kim for thinking of me for Chas' senior pics.  It truly was a favorite session!  Hope you guys love your sneak peek.