We're already into the second half of October and I'm still pinching myself every time I look at my fall calendar. SO MANY of you have sessions coming up in the next few weeks, and I absolutely cannot wait to get to know you better + make some portrait magic together! I love fall sessions for so many reasons – the changing colors of the trees, the fun scarves and jackets used as accessories, and the thought of grabbing a pumpkin spice latte post-shoot just to name a few! Possibly the ONLY thing that ever causes my clients to think twice about booking a fall session is the fear of looking "washed out" in their photos. I totally get it, because my summer tan is quickly fading too. But here's the great news, girly-girls: with the right makeup application, you'll look as bright and fresh as you did after laying out by the pool in July with the added bonus of rocking leggings, boots, tights, and boho sweaters in your photoshoot…all the cozy clothing that makes fall my favorite season for fashion! But don't just take my word for it – instead, take notes from our interview with Jordan Bawcom, co-founder of Grand Slam Glam and one of my favorite senior session stylists!
What kind of makeup adjustments should be made for fall and winter photoshoots?
As temperatures cool down, it's time to whip out eyeshadows with warmer hues. Some of my personal favorites are rust, cranberry, bark, purple, and golden tones like these.
As your bronzed goddess glow begins to fade, your foundation color also needs to change. I have three different foundation colors: my winter color (lightest), my spring/fall color (medium), and my summer color (darkest). An easy way to make sure your foundation matches your skin tone is to match your foundation to your neck color. Your face tends to exfoliate most quickly, meaning as your summer tan fades, your face will get lightest first and the rest of your body will soon follow suit.
In the winter and fall months there isn't as much moisture in the air and thus our skin is often more dry than usual. To compensate for this, I recommend using a hydrating liquid foundation as a base and following up with a light powder veil to set it. When you put powder foundation on dry skin it actually highlights your trouble areas and can look flakey. Start with a moisturizing foundation with a dewy finish (rather than a matte finish) like L'ORÉAL True Match Lumi Healthy Luminous Makeup. This is one of my favorite foundations for the colder months because it is made of 40% pure water and provides all-day hydration. It also has antioxidant Vitamins C and E for improved clarity and skin tone and has special Liquid Light Technology that create an instant, luminous glow! (Oh, and did I mention it's only 12.99?!)
Makeup DOs and DON'Ts for fall/winter:
DON'T: Frosted eye shadows may look great with sun tanned skin, but they can make you look washed out as your tan fades. And, let's be honest…ice princess is NOT the look you are going for!
DO: Stick to warm colors. If you want a little extra pop, try a metallic bronze shade like Flame Thrower by Makeup Geek.
DON'T: Forget to keep using a moisturizer or foundation with SPF! You can still get a sunburn during the chilly months.
DO: Keep on using that waterproof mascara! You may not be jumping into the pool anymore, but when you are outside in the cold wind or if you suffer from seasonal allergies (like me), waterproof mascara is a total lifesaver!
DON'T: Over bronze. Using too much bronzer will make your face look dirty. I recommend laying off any bronzer that has shimmer. A matte brown color that's used as a contour is best during this time of year.
DO: Exfoliate. Moisturize. Repeat! I just can't emphasize this enough! I use my Clarisonic Mia 2 with Cetaphil Gentle Skin Cleanser every night and I follow up with CeraVe PM lotion. In the morning, I rinse my face and then use CeraVe AM lotion. In the fall and winter, avoid soap-based facial cleaners (they can be drying) and don't forget to moisturize your lips, hands, and feet!
DO: Try out a bold lip! I believe that if you give a woman the right lipstick she can change the world! Click here to see a few BOLD shades that are perfect to try out in the fall and winter months.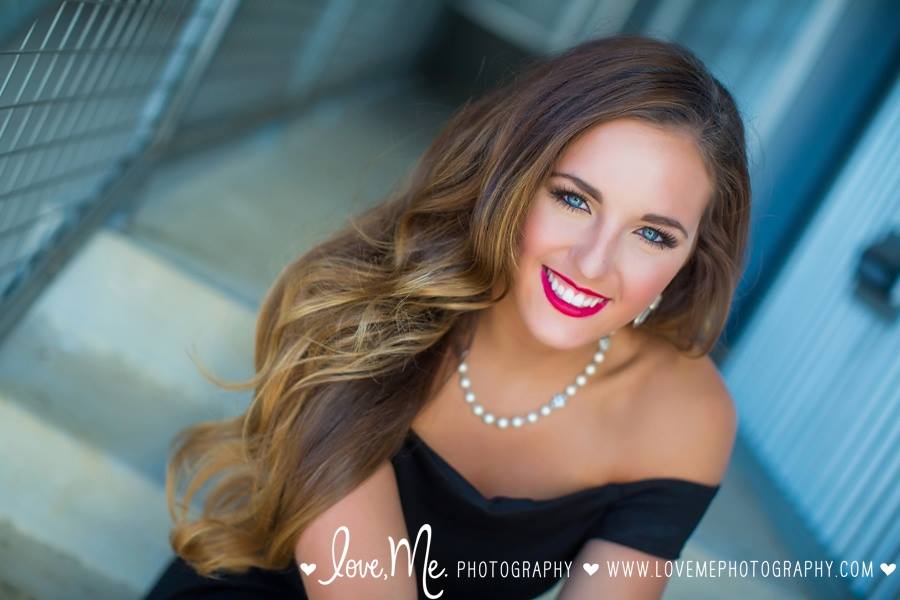 Top three go-to makeup products:
I am having a flashback to when I competed in the Miss Texas pageant and I was asked the question, "If you were stuck on a deserted island and you could only take three things with you, what would they be and why?" Although not the deepest or most introspective question that could have been posed, for me it was the hardest question to answer! My mind automatically went to beauty products, and asking me to choose just three is nearly impossible…but I will try!
Let's talk hair! What are trending looks for fall/winter 2015?
2015 is the year of the braid! A fishtail braid looks adorable under a floppy felt winter hat…if you haven't tried it yet, you should! During New York Fashion Week I noticed that the deep side part is making a big comeback as well. It complements faces with thicker eyebrows (which are also "on fleek" right now!). I also noticed a lot of pin-straight hair. This simple, sleek, and sophisticated hairstyle is great for the girl on the go! Finally, I love the effortless perfection of boho waves and I think those never go out of style!
I love when my clients rock a hat or a beanie. What's the best way to keep hairstyles looking fresh and full between shots?
I LOVE hats and they are everything this season! A few tips for rocking a hat during your senior session: 1. Make sure your hair is TOTALLY dry before you put your hat on. If your hair is even the slightest bit wet, putting a hat on before it's dry will make your hair completely flat. 2. If you have longer hair, part your hair on the opposite side when you wear your hat. When you take your hat off, flop your hair back to the normal way! This will help your hair to have volume and avoid the oh-so-dreaded "hat head" look. 3. Use more hair spray than usual. My favorite hairspray for photoshoots is Big Sexy Hair. It provides a strong hold and helps hair keep its shape.
Top three hair care must-haves:
Dry Shampoo. I even put this on when my hair is clean to give it texture. I love the way the Dove Invigorating Dry Shampoo smells, and once again, y'all, it's only $4!
Moroccan Oil. I put a TEENY tiny amount of this on my hair (starting at the ends and working up toward the scalp). This stuff smells fabulous and makes my hair shine like nothing else!
..because the bigger the hair, the closer to God! These are both MUST-haves for me: Big Sexy Hair Spray & Play Volumizing Hairspray and Redkin Wax Blast 10 High Impact Finishing Spray.
Any final tips?
Beauty should be a source of confidence, not anxiety. The best beauty secret I can offer is just to let your true beauty shine through by being comfortable in your own skin. Beauty truly does start on the inside and radiate outward!