Oh, how I LOVE big families!  It is such a challenge to shoot families in general, but BIG families are in a league of their own.  Especially if any member is under 5 🙂  I had the best time with this family.  Talk about well behaved, great kids!  Right when I pulled up, Cole, the oldest volunteered to haul my huge church pew bench to the barn for me (without being asked!)  Then, as I'm getting my gear all together and doing some lighting shots, I look up and ALL four saints kids, including little Jena, are sitting perfectly on the bench just looking up at me!  Holy, I just died and left Texas?!!  They really were so pleasant and wonderful the whole time.  Just so you don't think my job is a complete whiz, I did have to fight those conditioned cheese faces quite a bit 🙂 (as MUCH as I have tried to never teach my daughter the meaning of that word, somehow she has learned it!!!)  Here are some favorites!  Loved meeting you guys.
Here's that first shot I mentioned.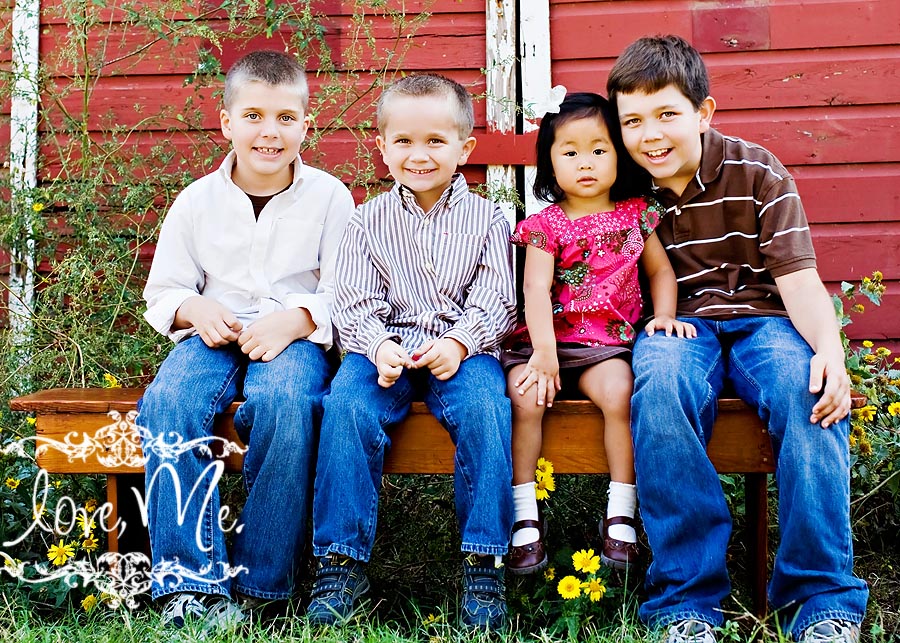 Luckily my mom had this wonderful bench (thanks Grandma Betty!) that I knew would be perfect for a large family.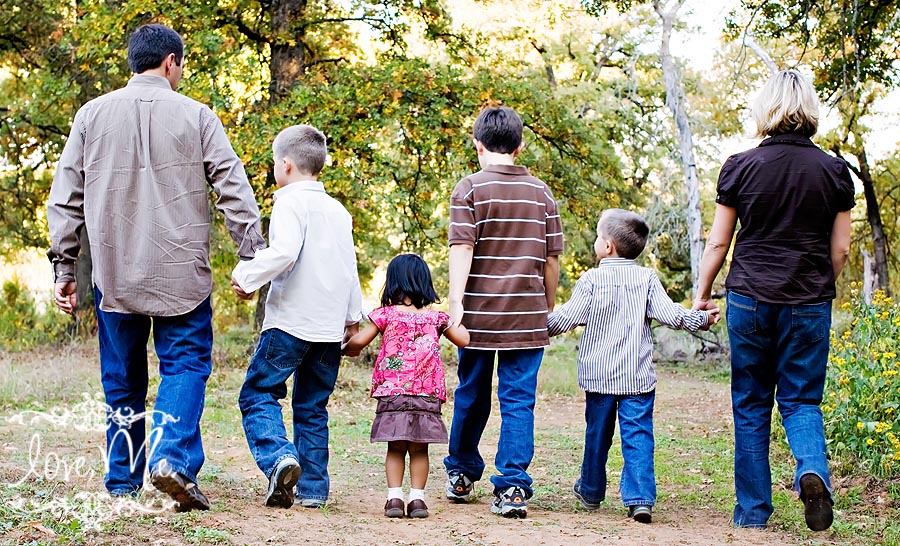 Its absolutely AMAZING, the expressions you can get from boys when you ask about girls 🙂  LOVE it! Cole smiled and said, "no comment", Mason immediately traded his best "cheese" face for a mischievous grin, and just LOOK at little 5 year old Grant's face.  My next frames included him looking to the ground and shrinking his neck as far down as possible.  It reminded me so much of my little brother at this age.  I realized I had just turned into one of those annoying woman who used to embarrass him all.the.time.  And, Dustin was painfully shy! Sorry, Grant.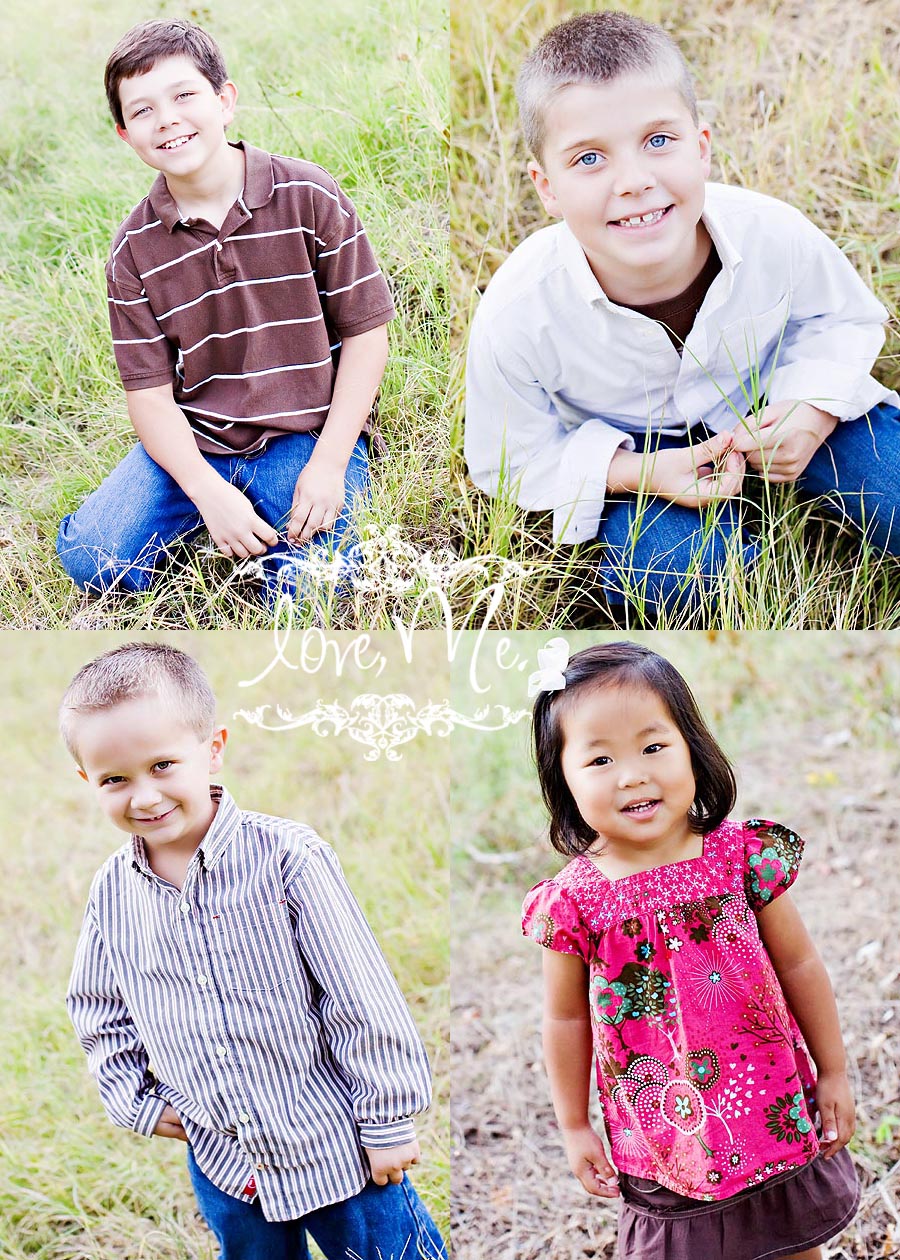 And, this … my favorite!  It's images like these we should have blown up HUGE on our walls.  Look at Jena's face.  Oh, so classic, and I bet, so her!
Thank you Fellers family!  What a pleasure it was to meet you and photograph your cute family.