Wow …  here's to a fantastic year.  I can't lie.  The holidays are a huge blur to me. Rachel and I could have never anticipated the year we had and we are so grateful!  Thank you to all our wonderful clients of 2008.  It truly was a pleasure capturing your memories 🙂
Somewhere in the mix of shooting and editing and ordering sessions and designing cards and books and and and …  i turned 27 and Mia Grace turned two … oh and of course the most important reason for the season … celebrating the birth of our Lord … and ringing in the New Year, Rachel and I did take a few days off to be with family and friends and get rejuvenated to start big in 2009.  There are SO many new and exciting things happening over here at Love, Me, so stay tuned to awesome new products and other fun happenings that we have to keep quiet about for now.
Because a blog is boring without photos here are a few (read: sorry there are so many!) pictures of Mia Grace. Her hip hop dance party (imagine 10 kids 5 and under in my tiny living room) was a success I'd say despite her getting super sick!  I had to take pictures of her in her special birthday outfit.  Enjoy her craziness.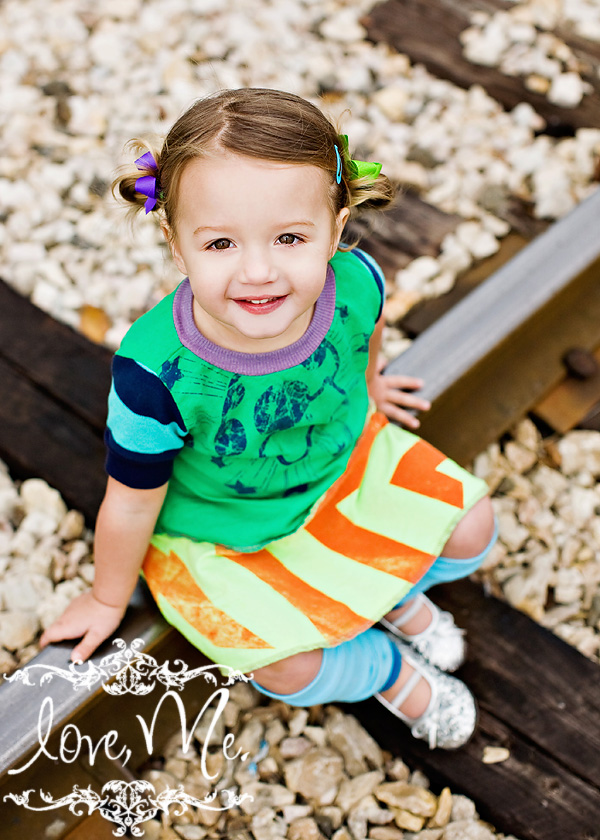 And, here are few collages I made.  I still can't believe my baby is TWO! I'm still deciding which to print huge for her wall.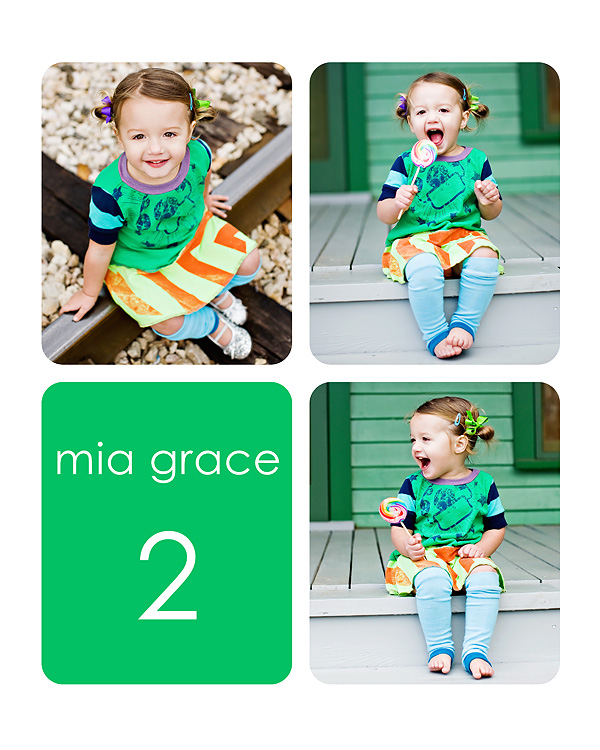 I printed the circle collage on 12×12 for gifts for the grandparents and little 5x5s as her "thank you" for coming to her birthday.  I do love that it shows all the sides of her crazy personality!