You know those (admittedly helpful) articles that promise you an absolutely free gift, but only if you make it through the entire thing first? Yeah… this isn't one of those articles. I love my seniors and our time together so much that I want to provide you all with the tools to help your brilliant self shine. That's why I'm giving you my COMPLETE STYLE GUIDE right now, absolutely FREE. For tips about makeup, hair, wardrobe selection, and shopping locales, enter your email address above—you'll receive LMP's Complete Style Guide as a digital download when you do!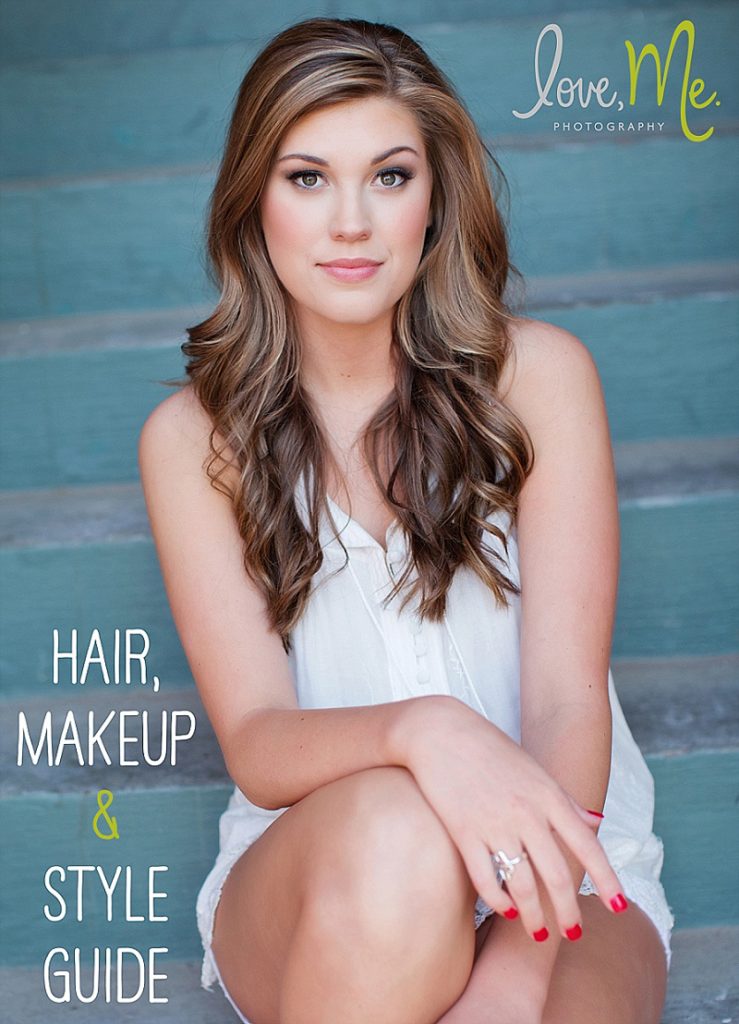 (But hang with me; I teamed up with my good friend Kaleigh Simons, aka The Styling Stewardess, and we have some fun insights and a few examples of what a session perfectly styled and tailored to you can look like.)
You are beautiful. Did you know that?
You're unique, and crazy-talented, and a hard worker, and an amazing friend, and I can't wait to bring out all of those aspects of your personality with my camera during our senior session.   Just thought I'd let you know those things up front, because we're talking about all things beauty-related today (fun!) with Kaleigh. She is an on-location stylist based in Dallas, and putting her tips and tricks to use will definitely contribute to the overall quality of your photographs. But no matter what hairstyle you choose or what kind of makeup you decide to apply (maybe a red lip à la Taylor Swift?), know that the best way to rock your Love, Me Photography shoot is by being perfectly, beautifully you—whatever that looks like! Now, let's get down to beauty business.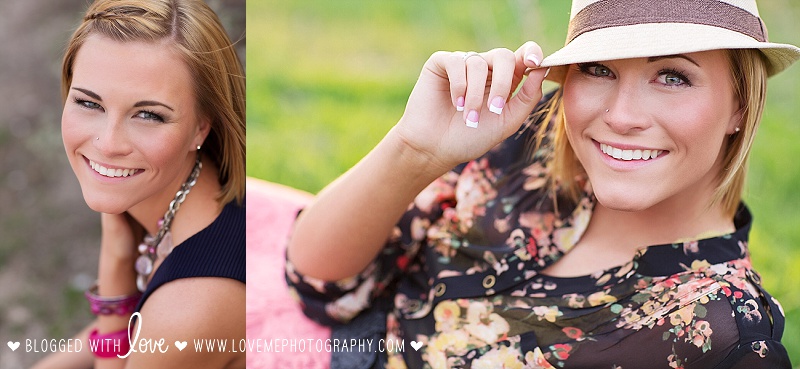 DIY SENIOR SESSION MAKEUP Q&A
with Kaleigh Simons of The Styling Stewardess
Q: First things first: How much makeup should girls wear for their LMP photo shoot?
A: "Makeup should be a little heavier than normal, as 'everyday' makeup won't show up as well in pictures."
Q: Which products are no-nos when it comes to senior portraits?
A: "If you normally use moisturizer, leave it out of your routine when getting ready for your pictures. For your foundation or base, don't use anything with SPF in it—SPF reflects light, so it will make you look shiny in your pictures. Bronzer and blush are both great, but make sure that you use both products correctly. Bronzer should be lightly applied all over the face and under the cheekbones, closer to your hairline. Use blush just where sunlight would hit your face—a little on your chin, the tip of your nose, center of your forehead, and a decent amount on the apples of your cheeks. When applied correctly, the combination of bronzer and blush will give you an all-over glow and a little contouring."
Q: How about the "definite yes" products that every girl should have in her bag?
A: "Illuminating powder. Use it as an overlay after all of your makeup has been applied to make sure everything is blended—this will give you a flawless glow and great skin! You can also take this with you to the photo shoot for touch-ups. And don't forget your lips! Pick a color that is close to your natural shade. You do want your lips to have color, but this isn't necessarily the time to try bright shades if you don't normally wear them. You want to look like yourself in your senior pictures, so use products that subtly and naturally enhance your features."
LMP Product Love:  Tarte "Smooth Operator" Clay Finishing Powder (Ulta, $32)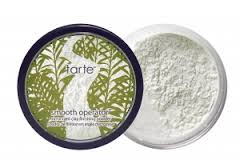 Q: What's an important feature that every senior girl should highlight in her photos?
A: "Your eyebrows are just as important as the other features on your face, so why would you neglect them? Put in some practice time before your photo shoot and play with shadowing them and giving them some shape. This can really enhance your eyes! It's also great if you didn't have time to get your eyebrows waxed."
LMP Product Love: Anastasia Beverly Hills "Bold Brow" Lot (Ulta, $36), Maybelline Define-a-brow Pencil (Ulta, $6.99)



Q: Senior year doesn't allow time for a lot of sleep. What's the best way to cover under eye circles?

A: "Use concealer that's at least a shade or two lighter than your skin tone, and apply it under your eyes, on the outside of your eyes, and all the way down to your nostrils. This will also help to enhance your cheekbones and give you a flawless look!"
LMP Product Love: Revlon "Photo Ready" Concealer (Ulta, $10.50)