Words can't express how much I adore this family. I had the amazing opportunity of meeting them last year when little Isabella was a  newborn, and had been counting down the days until I had the privilege to photograph her again! Can you see why?  Isn't she just the most beautiful thing you've ever seen? Along with getting some great images to document her first birthday, I also got to capture their love for each other in some family images. These are my very favorite family sessions … when mom and dad are so insanely in love with their little one they will make all sorts of crazy faces just to make her smile! I really just feel like I got to document what is already there, this beautiful connection they all share.  I loved every moment.  Jayme, Grant and little Isabella … thank you for making my job look so incredibly easy!
Here are a ridiculous amount of favorites to share. I simply could not choose!
First up, "studio" images, Love, Me style.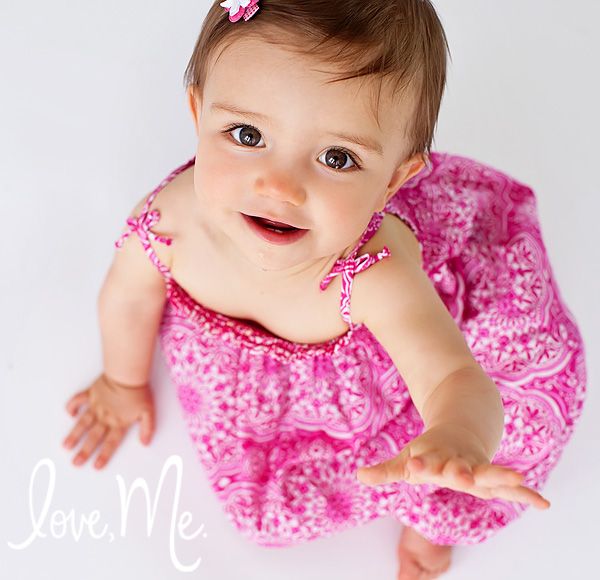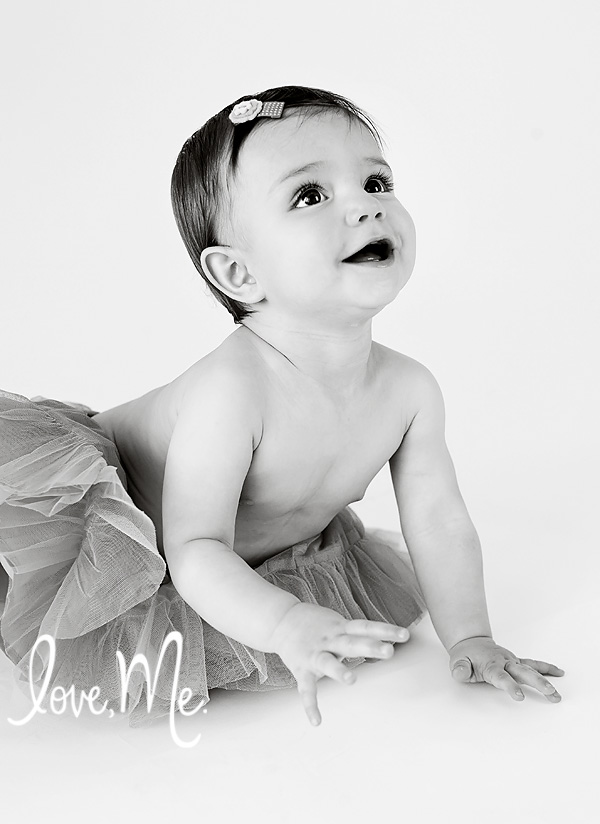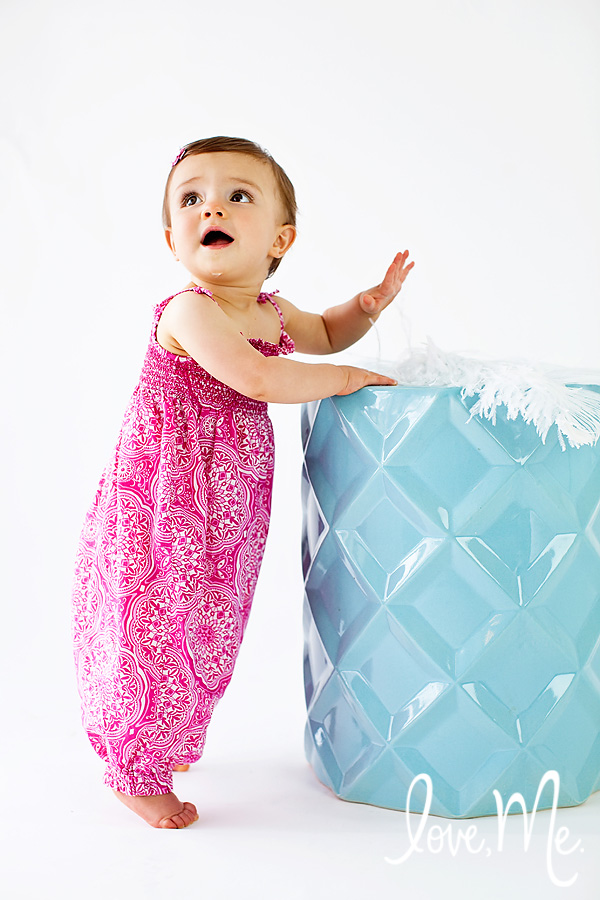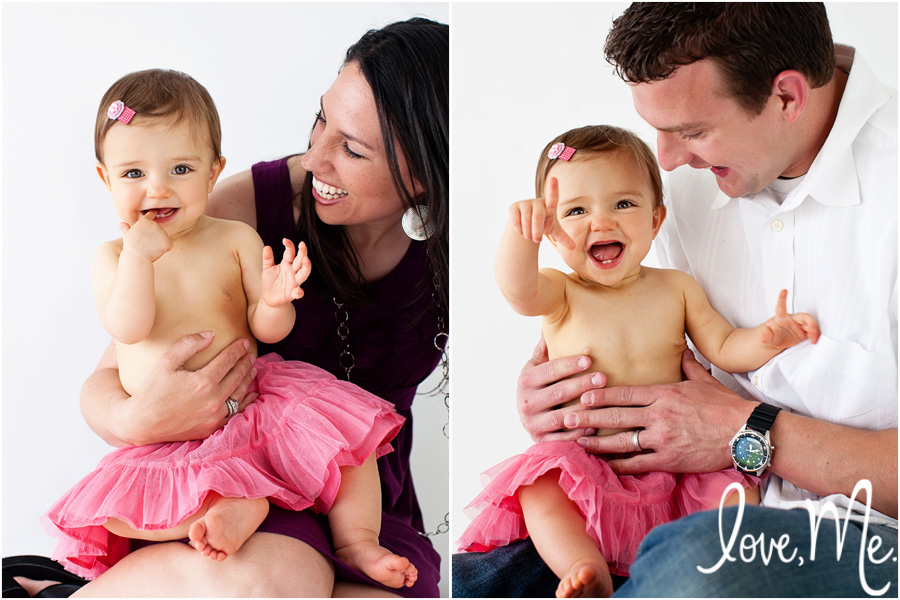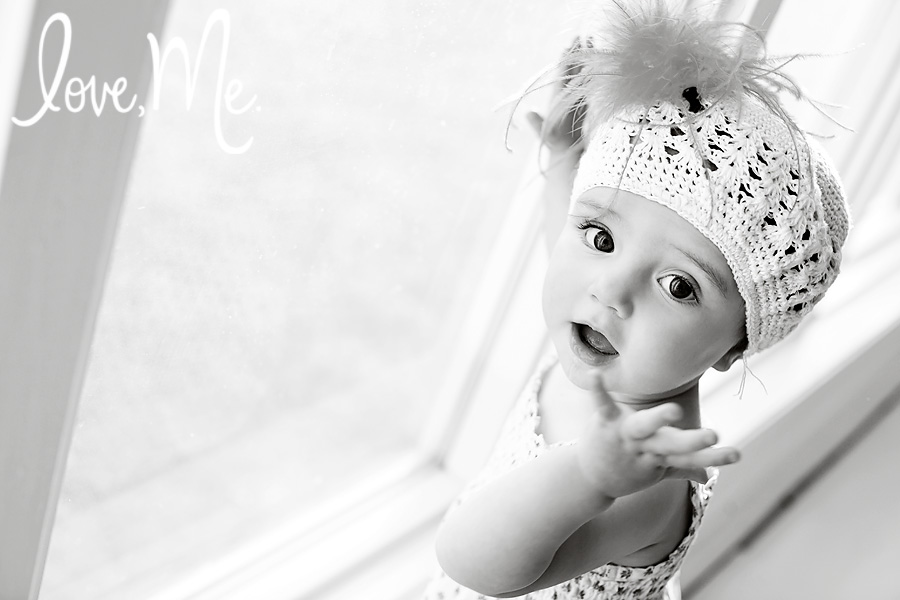 Next, off to play outside (Isabella's favorite!) with mom and dad! (and she ALWAYS has her little tongue out. So cute.)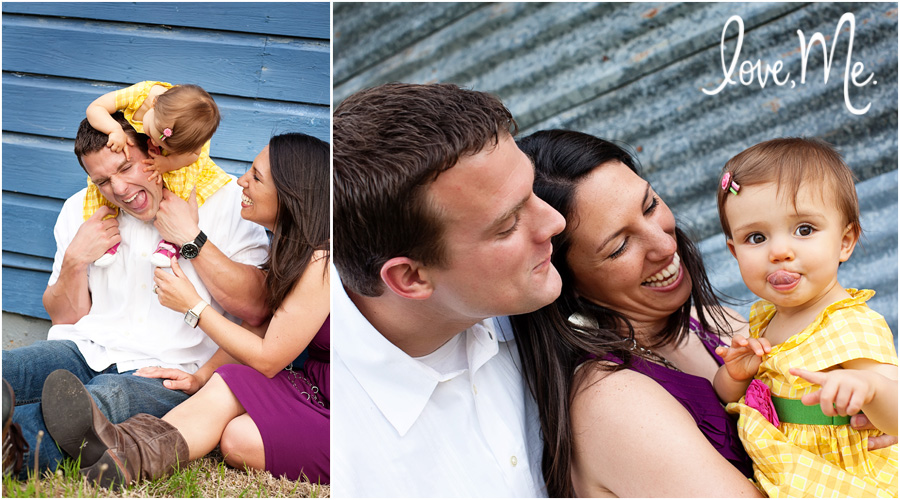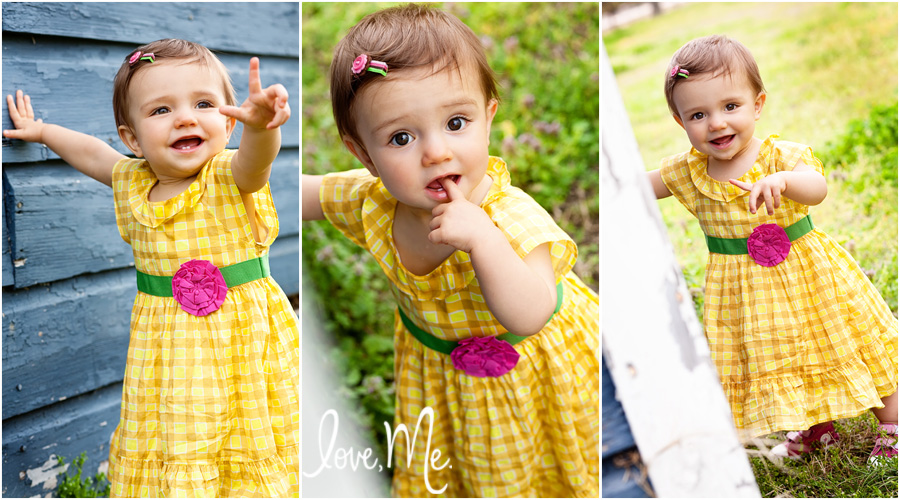 A favorite 🙂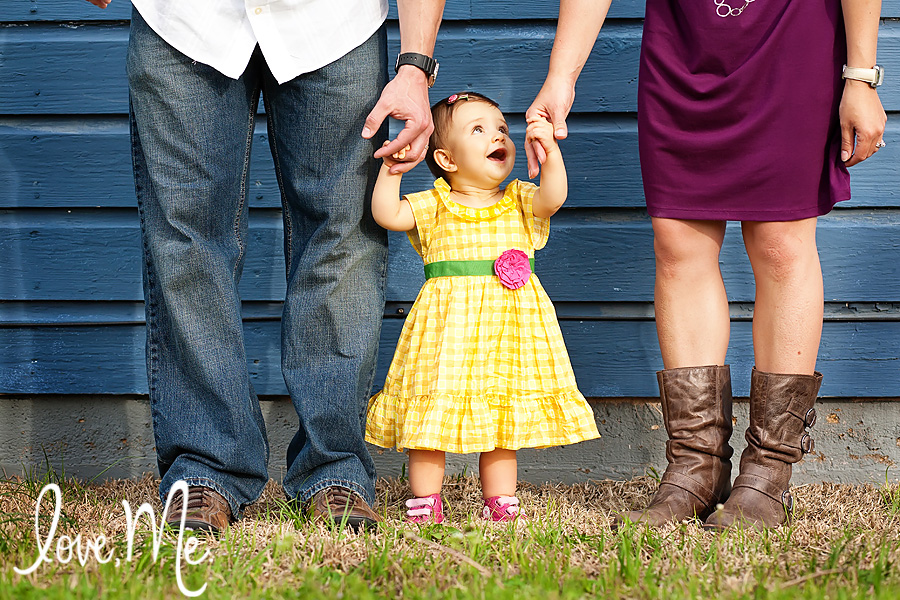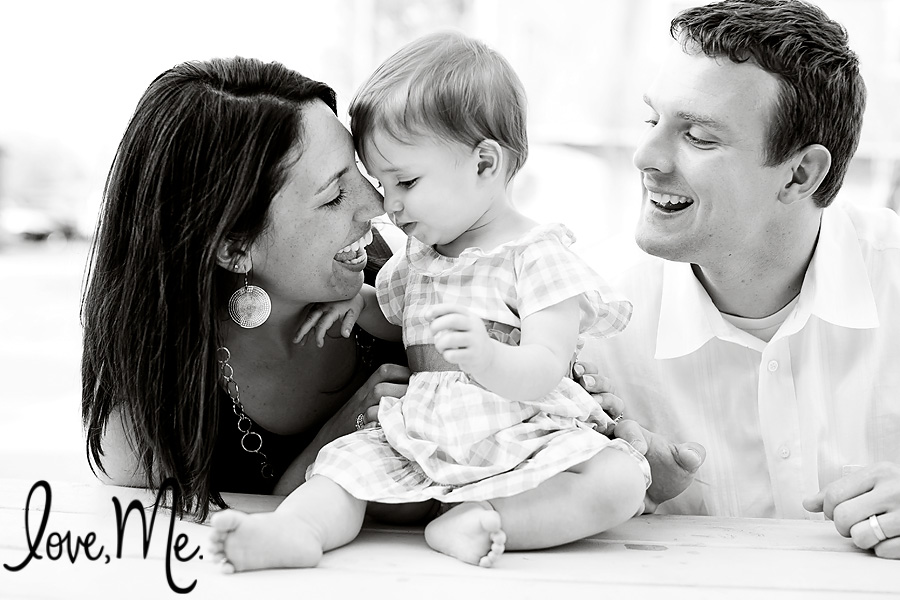 and another fav fav 🙂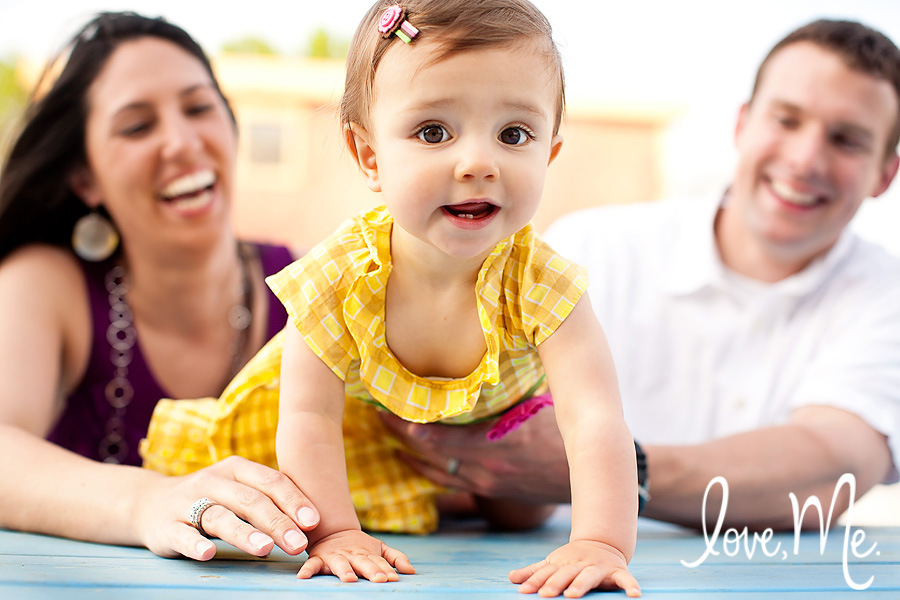 the light here was so gorgeous and I just love the dreamy feel to these next images …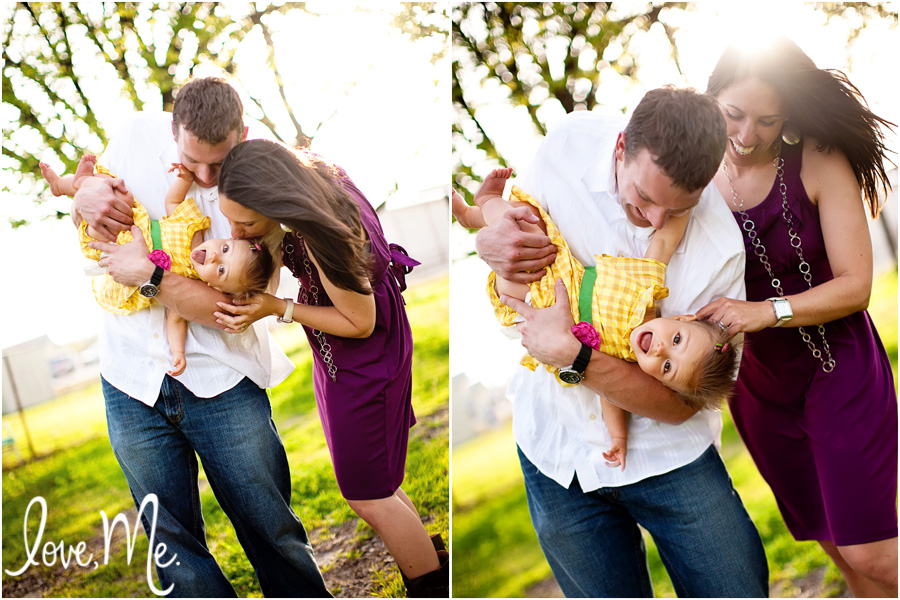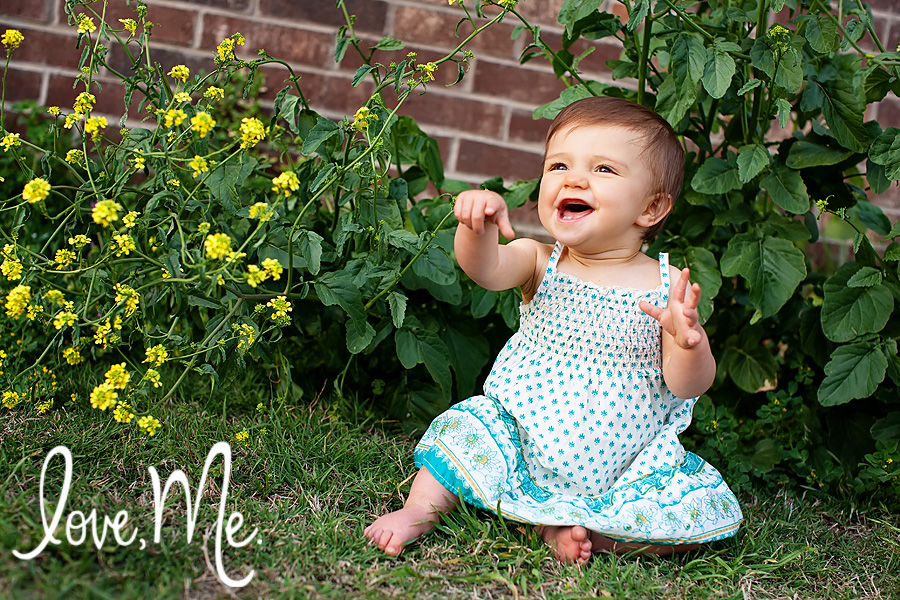 A little patty cake and drool to end our session together.

I miss you guys already!  I have loved loved documenting these important milestones and will be counting the days until I can get my hands on her precious little face again!!