but … I just couldn't help myself during Kelsie and Matt's wedding!  I couldn't be happier for these two and I'm so glad I was able to be a part of such an important day.  I was the Matron of Honor the DAY I left for Africa.  I was excited to finally get the chance to load these pictures yesterday of my beautiful cousin.  She was just stunning … seriously.  Even though the weather wasn't bright and sunny like we had anticipated, the clouds led to some great lighting and a chance to snag a few keepers.  Here are a few favorites of the happy couple.  I love you both so much!!!
I was SO anxious the whole day and was not myself while taking these pictures.  I am usually really relaxed, but I guess that's what standing up beside your best friend coupled with thoughts of leaving your baby for a week and half to go to Africa will do to you.  Still, I am pleased with some of the shots I got.  This is my absolute favorite from the entire day.  Matt and Kels decided to break tradition ::gasp:: and see each other before walking down the aisle.  This took place in the quaint little chapel, which also happens to have zero natural light filtering through because its all stained glass.  But, I happen to really like the grainy images that resulted in this coupled by the capturing this very special moment.  In fact IF I ever decide to shoot weddings, I think I will require couples to do this as I think its so special for the groom to see his bride without the eyes of 100s of people.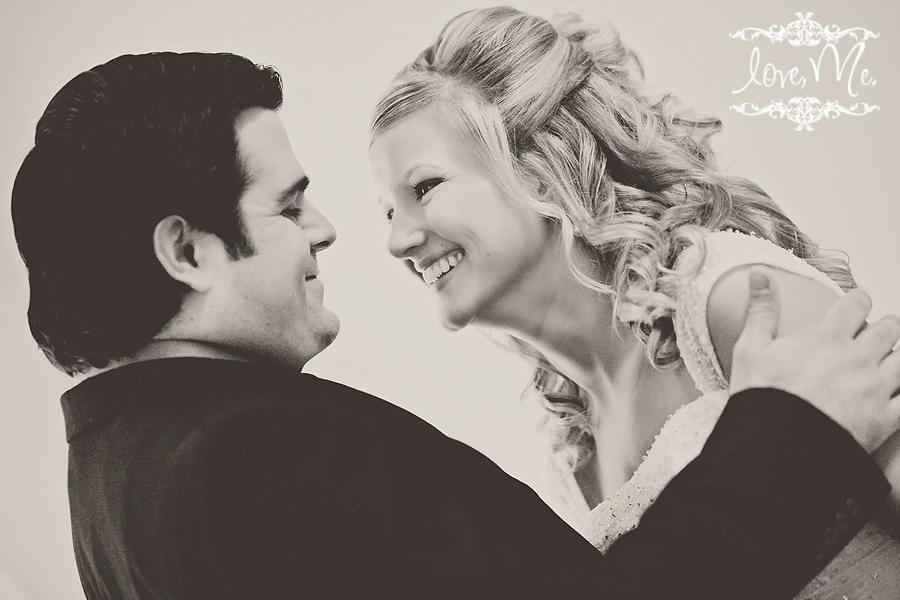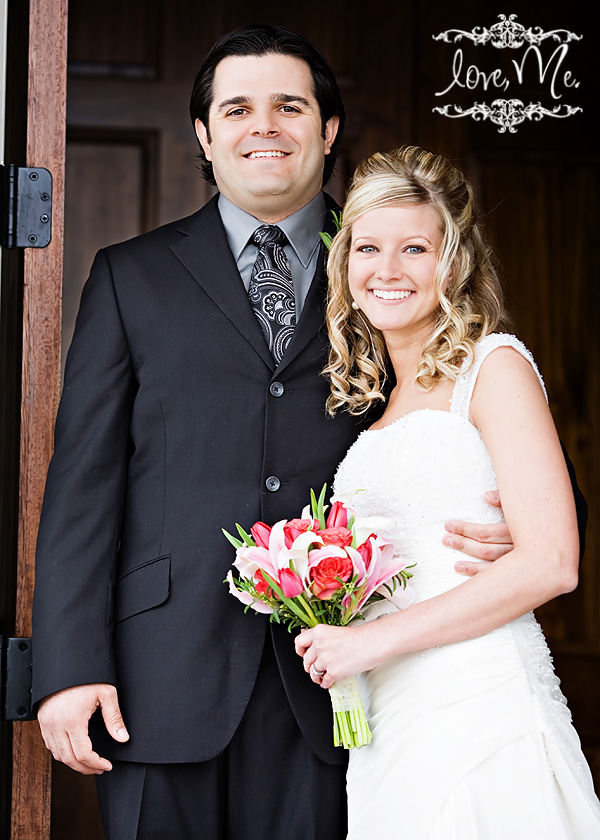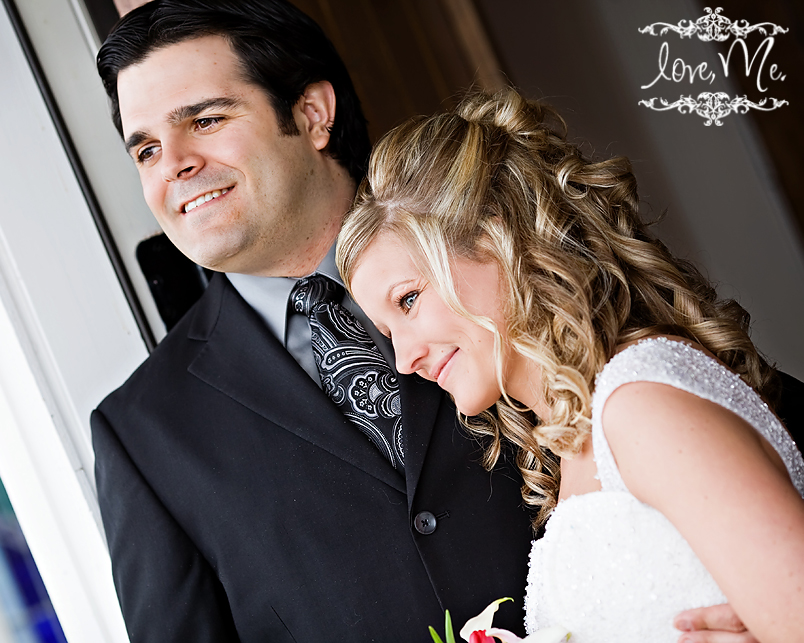 Isn't Kelsie just stunning!  I love this image in BW, but her blue eyes are so gorgeous I had to show both.
I love this one too.  This is right before she was about to walk down the aisle.  It's meaningful to me because she is wearing my veil from nearly 5 years before when she was the Maid of Honor in my wedding.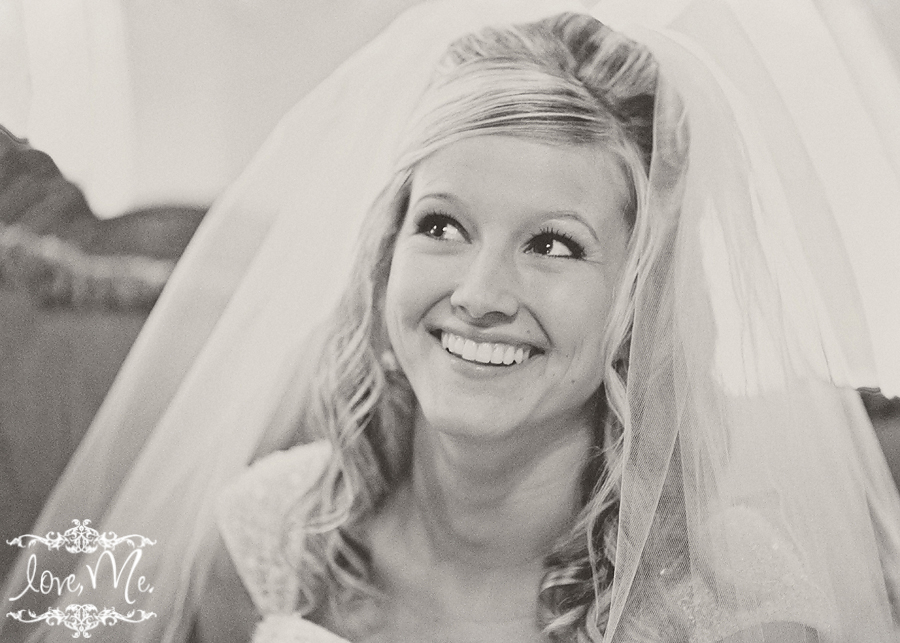 So sweet.  I love the forehead kiss.  This is so "Matt and Kels" to me.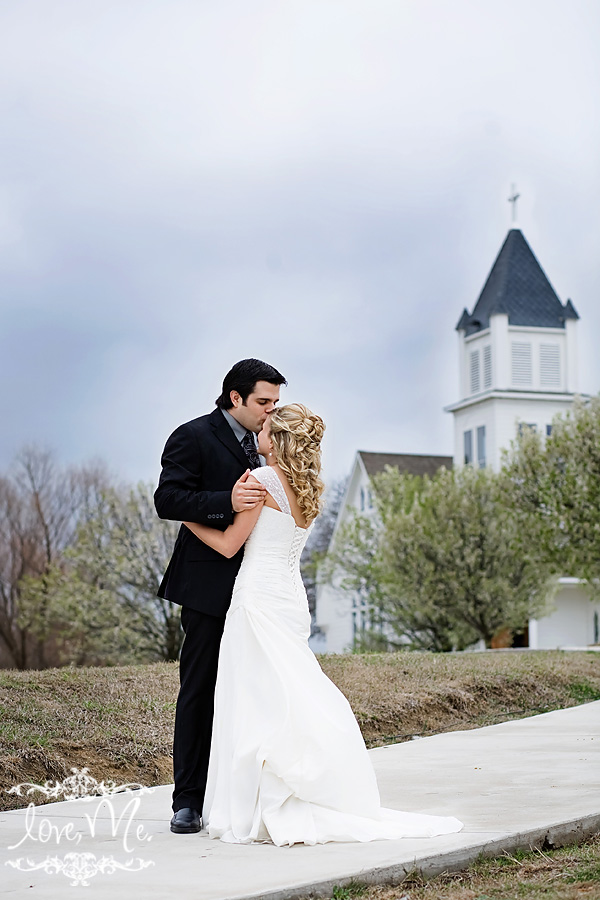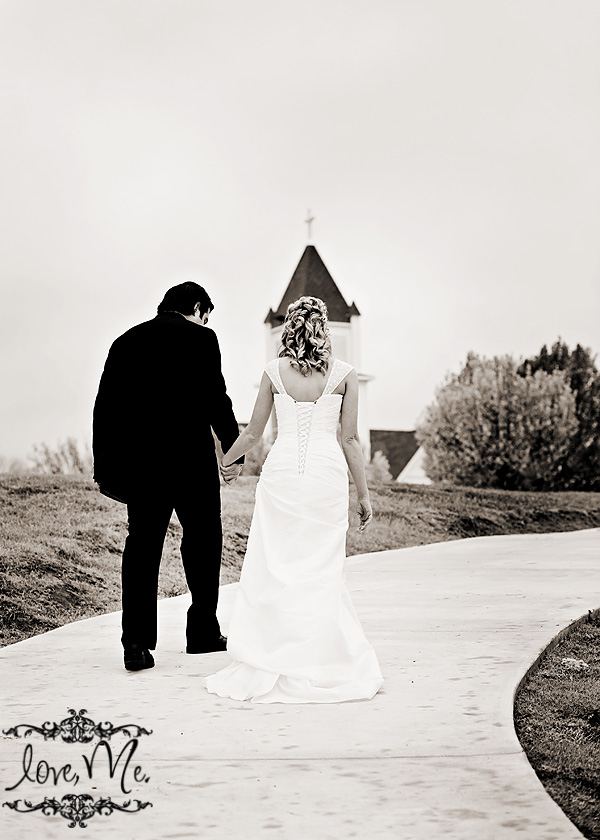 Happy couple!  Love you both so much and I hope you enjoy my few little pics.  A BIG thanks to Julie … the real photographer for letting me snap a few of my own 🙂