May is upon us and you know what that means: Summer break is not far behind. (I just really felt the need to italicize that—can I get an amen?). But before I get too caught up in thoughts of dipping my toes in the pool with a cool drink in hand, I wanted to check in and see how that journal project I proposed last month is going and give you a few words of encouragement to help you see it through!
Since this idea was inspired by a real-life gift that one of my friends received from her mom, I thought it would be pretty cool to share a few words from her perspective that show just how much that journal really meant:
"It was truly priceless. I live for words of affirmation and reading what my mom wrote, in her own handwriting, was something that helped get me through those first few days and weeks of college. I just appreciated the time that went into it because she started it near the end of my junior year and kept it up all the way through graduation. It was such a blessing to me, knowing that not only was she living those experiences with me, she was taking the time to record them; little things that honestly I didn't even remember until I read them! She taped in inspirational sayings, devotional excerpts, and Bible verses that were such a source of encouragement for me. I went back to them over and over whenever I needed a lift. Those clippings were doubly sweet because my grandmother used to do the same thing for my mom—she would cut out little articles from the newspaper that she felt my mom would appreciate. I felt so overwhelmed with love and connected to these two women I love so much through this gift, and I'm pretty sure I'll be doing the same thing with my child one day!"
Feeling inspired yet? I hope so! And as I said in the last post, all this project really takes is a journal and a pen and a little time. Simplicity, you're calling our names! So, take pen in one hand and coffee in the other and let's dive into a few additional prompts.
What are your child's particular strengths? How have you seen your child apply those strengths this year?
Everyone has a "go to" style or article of clothing that they wear on a regular basis. What is your child most likely to be sporting? Can you recall a particular event that they got all dressed up for? One day this entry will help them remember those "crazy" fashions they used to think were so cool! (Looking at you, ultra flare jeans.
Catalogue some of the songs they've played most often throughout the year, then include a few titles from YOUR favorite playlist as a high school senior.
Sometimes our children think we're bullet proof. Take the "pressure to be perfect" off your teen by sharing a personal struggle you had as a high school senior…and a few thoughts on how time has put that challenge into perspective.
Tell your child how much you admire them when they [fill in the blank].
Consider asking family and friends to write a short little love note that you can include.
Affirm, affirm, AFFIRM who they are—the unique, wonderful, crazy, awesome person that you know them to be now and who you believe they will grow to be in the future!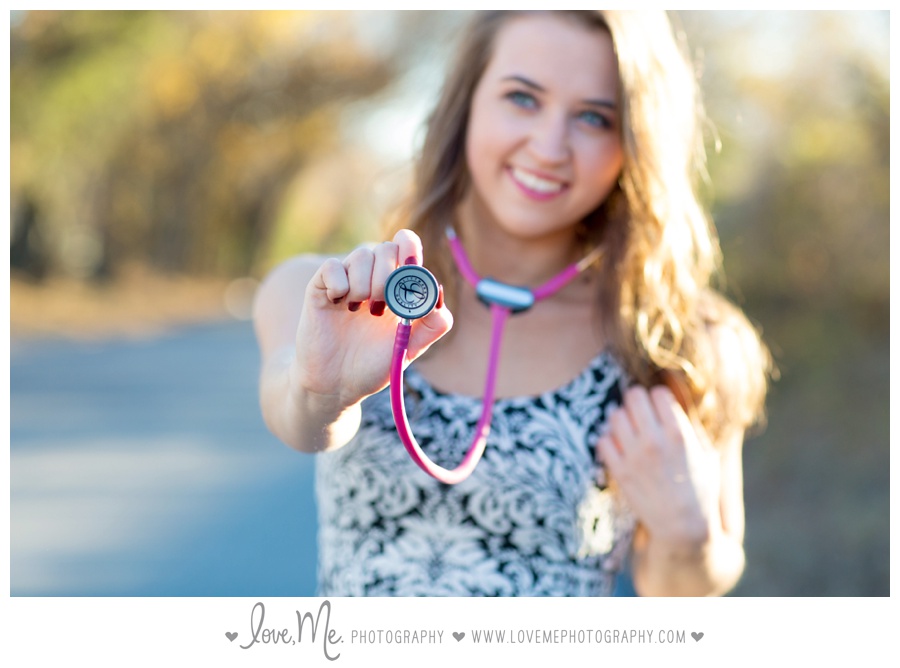 There you have it—seven more suggestions for continuing your journal project. PS: If you're one of my newsletter subscribers you got this prompt a little early:
What hard-earned wisdom and/or advice would you give your 17-year-old self?
So many things came to mind as I thought through that prompt—most of them along the lines of "How Not to Sweat the Small Things." AKA, how to hold on to the truth that everything really will turn out just fine no matter what my circumstances look like. Whatever you choose to write about, I hope it turns out to be a treasure-filled binder that will bless your child in ways that are far too many to count!