Alright, brand new mommas of seniors. It's time to introduce you to a reoccurring theme we've got going here on the Love, Me Photography blog: The LMP Love Dare, a section of cyberspace where I challenge you (and me!) to love on your teenage babies like you did when they were little (albeit in new, mature, and creative ways). In the past, we've talked about writing lunchbox love letters and starting a journal for your senior. This time around, I thought we'd focus on a subject that's sure to appeal to all you DIY lovers out there – creating a modern, digital scrapbook that your kiddo can take with them to college! (Is it too soon to start saying that word yet?)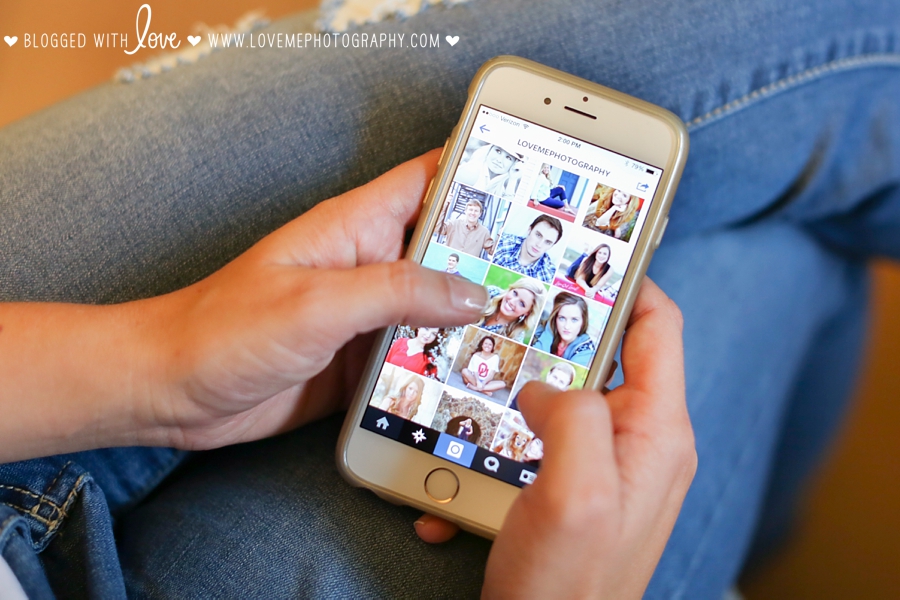 STEP ONE: GET SOCIAL
If you've been following our Media Momma series or have ever taken a peek at my Moments With Me posts, then you already know how I feel about Instagram. (Three words: I love it.) Just in case you haven't had a chance to read LMP's complete guide to getting started on Instagram, though, here's a quick recap of all the merits of my favorite social media platform:
It functions like a virtual filing cabinet.
It turns everyday occurrences into the most beautiful of memories.
It's a fun way to connect with a community people who are interested in the same things you are (#photograpy, #momlife – consider hashtags your connection portal!).
So, step one to creating your digital scrapbook? Create an Instagram account and a personal hashtag for your child's senior year – for example, mine could be #CrystalSr16. (Just a hint: they might not FULLY appreciate the loving tenderness expressed by #MommysLittleAngel, so choose wisely.)
Tip: Keep your account private and DON'T "add" your senior until your project is complete. It will be so much more fun to keep this gift a surprise!
 STEP TWO: START SNAPPING
Now that you have an Instagram account set up, it's time to start snapping photos! Some of your subject matter will be easy to identify: The first day of school, the first football game, homecoming, prom…in other moments, though, you'll want to capture the details. After all, big moments are comprised of lots of much smaller, seemingly everyday objects and occurrences. So, what am I saying? Think big picture and small scenes, all at the same time – take this scenario, for example:
Occasion: Homecoming Dance
Big Picture: Son/Daughter posing with their date, or group of friends on the staircase
Small Scenes: Close up of her hair or special manicure, and his boutonniere or bowtie
*Tip: Keep your filters light and natural, and don't forget to add a caption. Those little details are so worth savoring and will make each moment much easier to recall!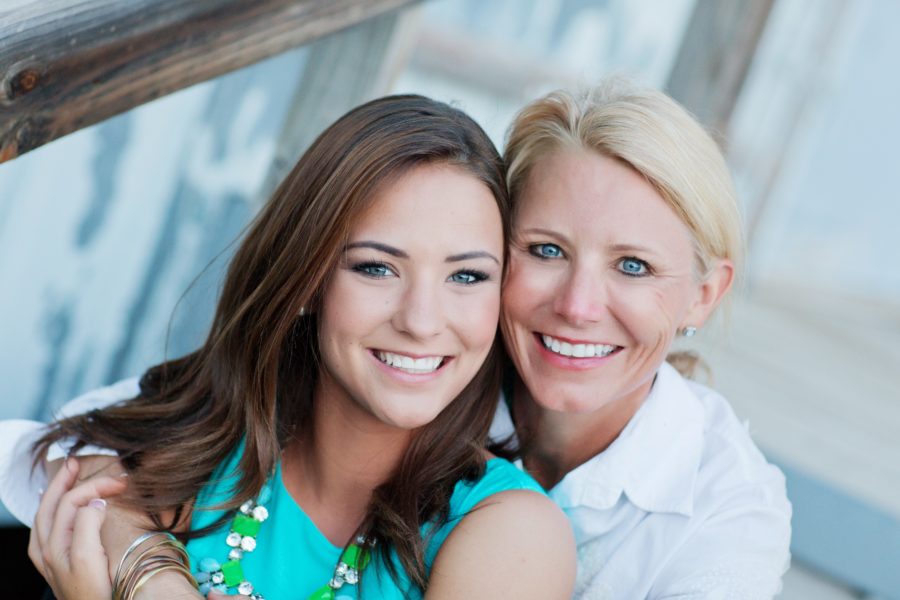 STEP THREE: PUBLISH YOUR WORK
Fast forward to the end of senior year. You've snapped, uploaded, lightly edited, captioned, and "filed" 100+ photos under the hashtag #YourChidSr16. Now, it's time to create a real-life booklet from your digital memory box! There are several services out there that can turn your Instagram photos into printed keepsakes, but I'm especially fond of these:
Groovebook – Why create just one album? Groovebook allows you to create a series of books that can be mailed to your senior each month. How fun would it be to get a mini care package of memories throughout your first semester of college? I know I would have loved it!
Artifact Uprising – One of my favorite photo services! Highly recommend for this type of project and any other printing needs you may have (senior portraits, anyone?).
Blurb – Ditto!
And there you have it! Everything you need to create a modern, mostly digital scrapbook. All the love, thought, and care of a traditional keepsake without any tape, glue, stickers, sequins, mess, or clean-up required!