If you've been following the Love, Me Photography blog for a while, then you know the Love Dare drill: we challenge mommas to love on their kiddos in creative ways, whether that's through writing lunchbox letters, creating a digital scrapbook, or starting a journal documenting senior year from their perspective. This time around, though, we're turning the tables and challenging our SENIORS to take the initiative and love on their mommas! More specifically, we're daring you to treat (no tricking!) your mom to a fall-tastic day of fun. Here are a couple of day-date ideas to help you get started!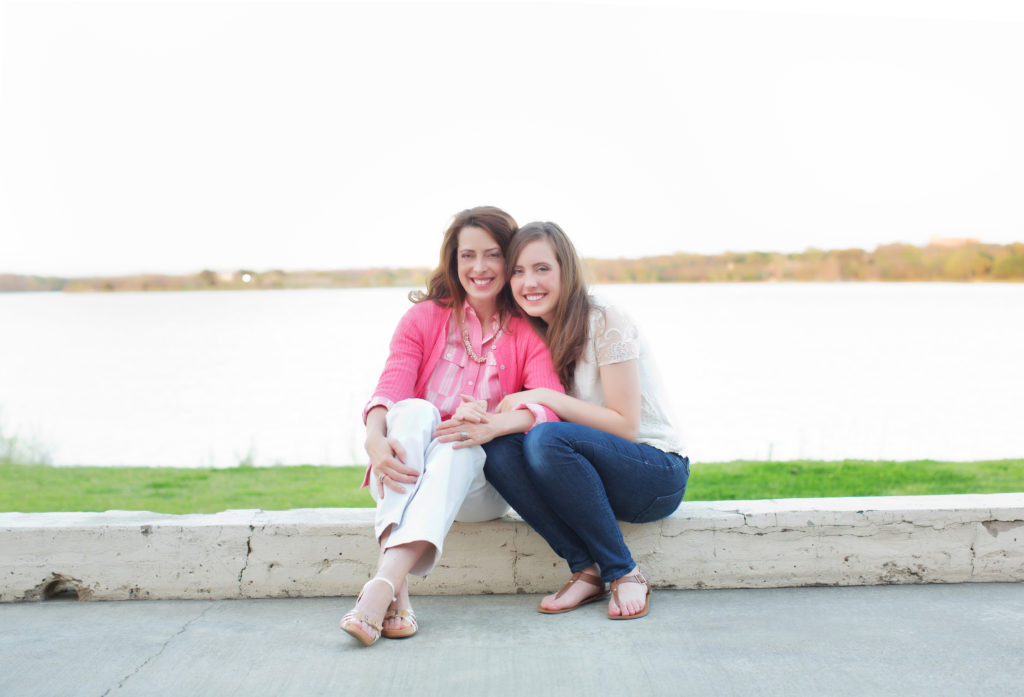 IDEA 1: Visit the Arboretum pumpkin patch
The Dallas Arboretum is always amazing, but it's extra unbelievable in the fall thanks to Autumn at the Arboretum. There are so many spots for photo ops at Pumpkin Village that it's actually a little bit overwhelming. In addition to the natural beauty of fall foliage and seasonal plantings, you'll also find special events going on all through October – think Harvest Tea tastings (pinkies up!), musical performances, even pumpkin painting! BUDGET ALERT: If you're not a member of the Arboretum, you'll have to pay a $15 entrance fee + the cost of parking. But trust me – the sights and scenes you'll enjoy together are totally worth the cost!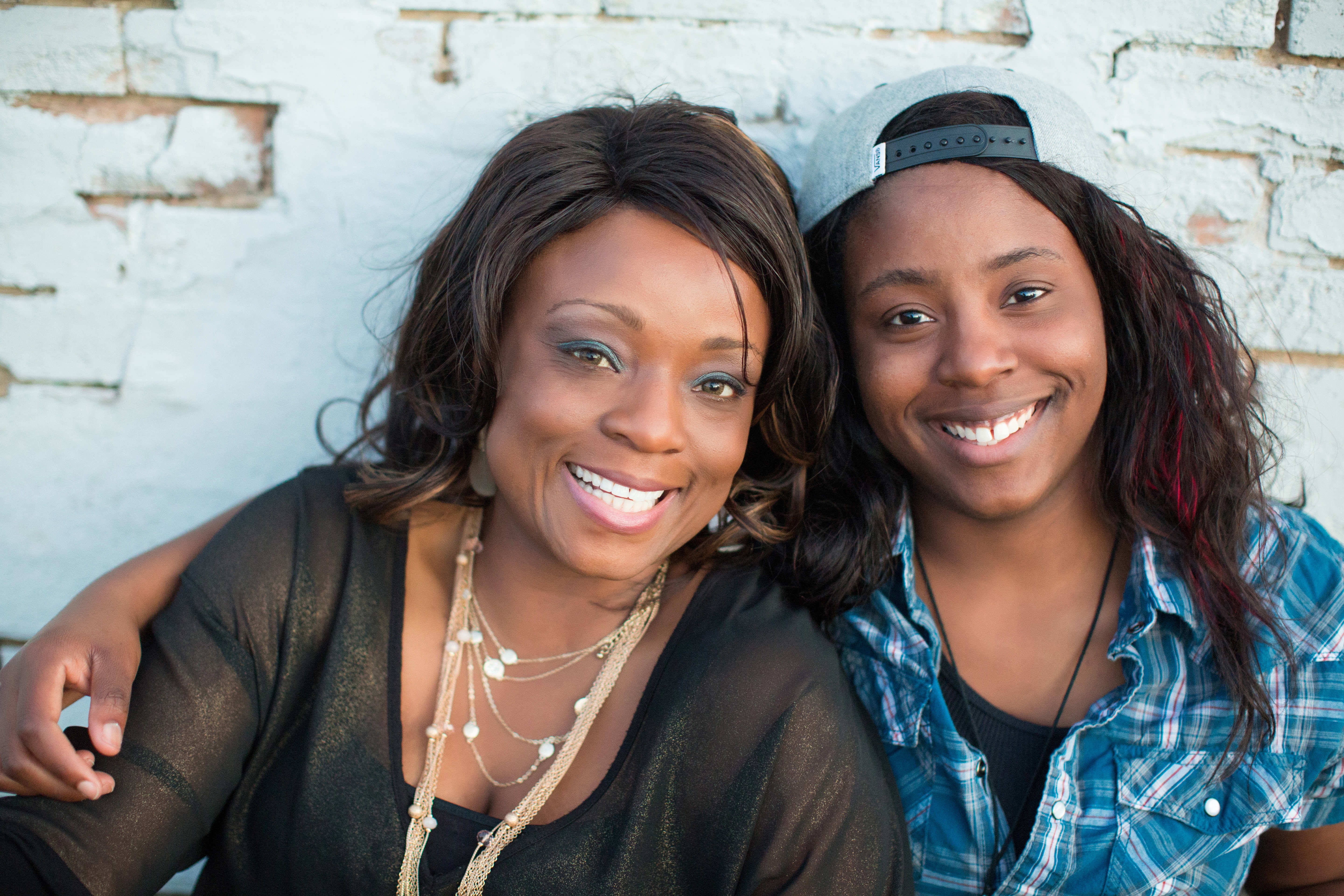 IDEA 2 & 3: Carve pumpkins + make homemade pumpkin spice lattes together at home
Okay, we all agree that Autumn at the Arboretum sounds completely amazing, but "amazing" doesn't always come cheap. Except in this case! An at-home Saturday day date spent making DIY Starbucks lattes and turning pumpkins into gourd-eous (really could NOT resist) works of art is totally affordable and so much fun! I know that YOU know how to carve a pumpkin, so no tutorial needed there. For those of you without any previous barista experience, however, I've included an easy DIY recipe below. What better way to say, "I love you a latte" to your sweet momma? Enjoy!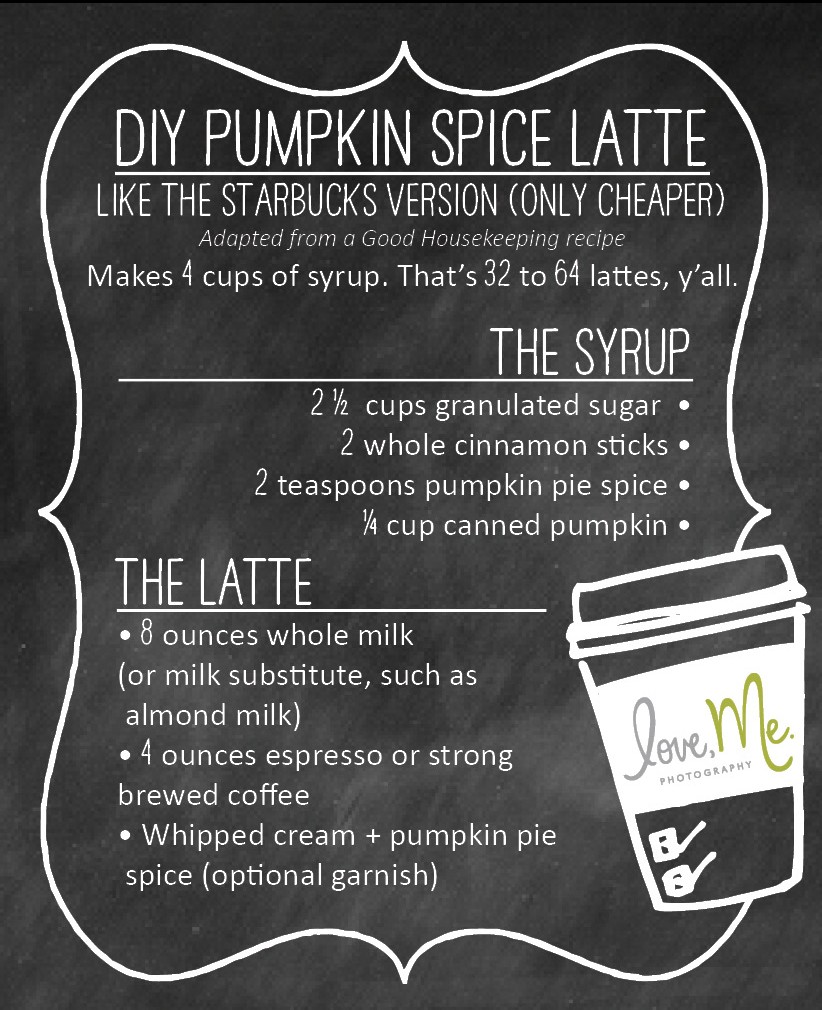 DIRECTIONS:
Step One: THE SYRUP
Bring sugar and two cups of water to a simmer in a medium saucepan over medium heat, stirring continuously until the sugar dissolves. Add in the cinnamon sticks, pumpkin pie spice, and pumpkin. Simmer the mixture, whisking occasionally for about 5 minutes. Remove from the heat. Set aside five minutes, then strain twice through a fine-mesh strainer into an airtight container (a mason jar would work well). Refrigerate until cool. Store in the refrigerator for up to one month. You'll end up with about four cups total.
Step Two: THE LATTES
When you're ready to make each latte, microwave your choice of milk (regular, almond, etc) on high for one minute or until very hot. To get the milk extra frothy, transfer to a blender for about 20 seconds. Put two tablespoons of your homemade pumpkin spice syrup in the bottom of your favorite coffee mug. Top with coffee and warm, frothy milk, then mix until well combined. Garnish with whipped cream and a dash pumpkin pie spice if desired!
Original recipe from Good Housekeeping 
And there you have it: three ideas I hope will inspire you to plan a fun date for you and your mom!
PIN ME