Your son's using it. Your daughter's obsessed with it. But is Instagram really something a mom should invest time in (especially a mom who's up to her eyeballs in college applications, homecoming invitations, and everything else on her high school senior's always-overflowing plate)?
Oh, yes. I definitely think so. For your consideration, here are just a few of the things that the latest and greatest social media platform can be used for: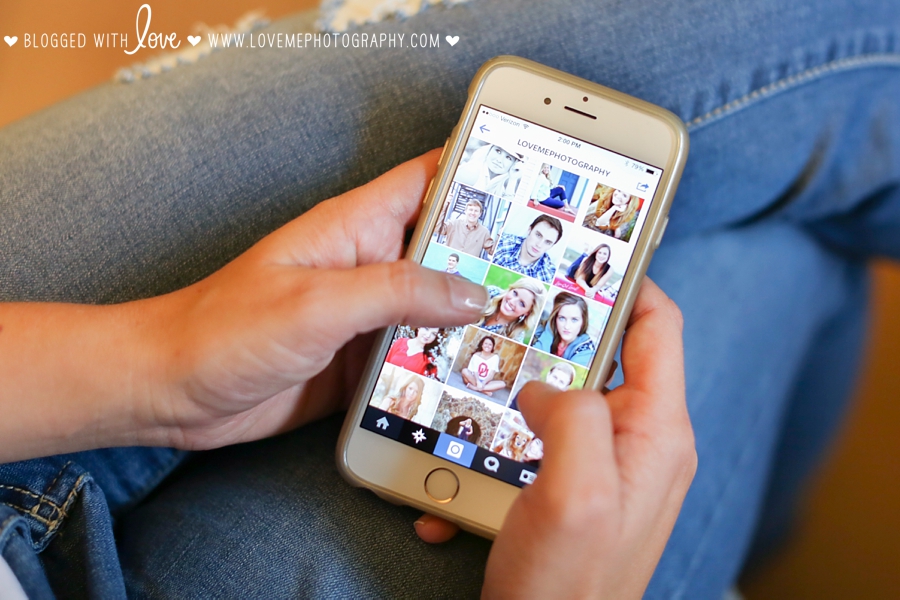 CAPTURING EVERY MOMENT
I think it goes without saying that I am a huge fan of professional photography. I'm passionate about creating timeless portraits that my clients will remember for years to come…and that's exactly why Love, Me Photography is my full-time job! That being said, there's something really special about capturing the candid, un-posed moments of your child's senior year. [Click to Tweet] While you could technically buy a Polaroid to accomplish this, Instagram is infinitely handier. I'm guessing that your smart phone already goes everywhere that you do. Why not use the built-in camera to capture everyday moments worth savoring?
BUILDING A VIRTUAL SCRAPBOOK
Don't get me wrong. Traditional scrapbooking is amazing! But due to the time constraints so many moms-slash-managers are dealing with, it's also a dying art. This is where Instagram really shines. After you've set up an account and started snapping pictures, it's important to begin labeling your posts with consistent, unique hashtags. [Click to Tweet] Unfamiliar with that term? Don't sweat it! Think of a hashtag as a labeled drawer in a filing cabinet. The purpose of a hashtag is similar: to make file storage and recovery as easy as possible.
Example: You have a daughter named Jenny. She is a cheerleader. Every time you take a picture of Jenny doing something cheer-related, you include the hashtag #jennyseniorcheer15. This ensures that all of Jenny's senior year cheer photos will be stored in the same "file." The coolest part? When you're ready for a little virtual reality—as in, you start wishing for a printed version of Jenny's adorably candid Instagrams—you can order real-life products from a variety of services. Two of my favorites: Prinstagram, whose offerings include prints, stickers, and posters made from your favorite 'grams, and GrooveBook, a subscription service that sends you a new flipbook of phone photos every month.
KEEPING UP WITH YOUR KIDDO
Yep, you can use Instagram to keep up with your kiddo (if they accept your follow request, that is). But it doesn't have to be in a creepy "Mom, quit spying on me" way. Having an Instagram account enables you to take an inside peek at the changing interests of your child. [Click to Tweet] Meaning when she says she wants to model her college dorm room off of Design Love Fest's feed, you'll know exactly what she's talking about.
RECLAIMING SOME "YOU" TIME
As a mom myself, I know it can be difficult to separate your schedule from your child's. Even after they get their driver's license, the overlap continues (looking at you soccer games, weekend volleyball tournaments, and out-of-state college visits). Creating an Instagram account is a fun way to plug into community…even if it is a digital one. [Click to Tweet] Are you a foodie? Check out chef and author Gaby Dalkin's account, @whatsgabycookin. Love interior design? @amberinteriors has a fantastically colorful feed, and @southernlivingmag never fails. No matter what your passion is, you're sure to find others out there in the Instagram community who are photographing and talking about the same things.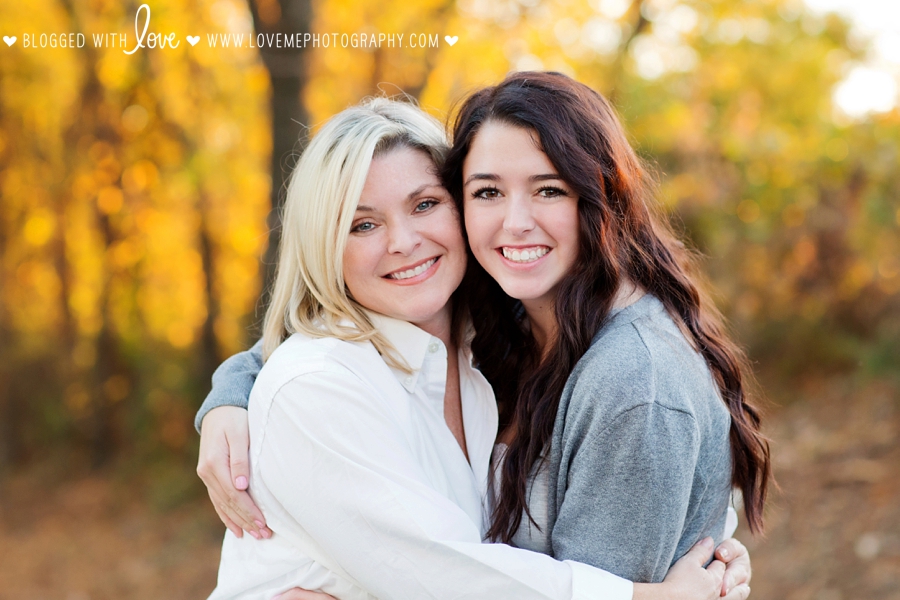 Whether you're looking to capture every moment, build a virtual scrapbook, keep up with your senior, reconnect with some of your own interests, or all of the above, I hope you'll consider using Instagram this year. If you'd like to start using the platform but are not sure how to set up an account, be sure to check back on the blog—I'll be posting a step-by-step tutorial in the future. Want to get going sooner rather than later? You can always ask your son or daughter for help. Although your request might elicit an initial eye roll, I have no doubt you'll soon glean some fantastic pointers. Bonding time at its twenty-first century best!
If you already have an Instagram account, share some of the things you love about the social media platform in the comments section…you just might convince a few fellow moms to join you.