My favorite month of the year, February, flew by in a flash. In case you missed what's been happening in my life, here's an Insta recap.  Come follow me while you're at it, and don't forget to follow along with my professional feed (see the nifty little thing on the right over there??)! Stay tuned for some fun giveaways and maybe a free coffee, but you must be a follower to be the first to find out!
Anyway, my goal to increase the amount of images I took of our day-to-day life seriously increased this month. I even received a copy of our 27th (what??) volume of Chatbooks.  If you haven't heard of chapbooks yet, you must check them out!  I can't even tell you how amazing it is to have our life documented with little to no effort on my part — lazy moms unite! I've said it a million times … Instagram isn't just for teens. Moms: you should really come join in on the fun.
Other highlights of the month include a right on schedule #Icemaggedon 2015. If you don't live in Texas, let me tell you what happens if even a single icicle is hanging off the roof — we basically close the whole state.  I wrote in my gratitude journal this month that I randomly realized I love Texas weather… it fits perfectly with my spontaneous personality. I love that we busted out the sled and stayed in our pajamas for 48 hours, and then was able to rock my Counting Crows t-shirt (die hard fan forever, no shame) and jeans the next day.  Also of note: my epic bedhead made two appearances – with the most recent being my best ever effort I would say! And yes, I was basically exhausted after that two hour nap.
Ellie started soccer and ate cookies bigger than her face and decided she likes Chai tea like Momma (as if you couldn't tell — I realize I've turned into one of those people that take pictures of their coffee mug every day – oops).
Mia Grace did a sweet photo shoot where she is working it so hard, explained to Ellie (in true big-sister wisdom) that ice is not, in fact, "frosting," as it is not edible, had a date with Zorro (her Valentine horse), practiced her swing to start softball for the first time, and all the while happily let me coach her basketball team for the third year in a row.  This season I realized how much I truly love coaching/ teaching the game of basketball and am now dreaming big that one day I'll coach some "big" girls — you know, those teenagers I'm always talking about loving so much.
And even though Mike didn't make much of an appearance this month (he was gone for a whopping 8 days leaving me to single parent #thestrugglewasreal), he was in fact  present on several of those chai dates to Redefined Coffeehouse (love them, you should, too!)  and he played his ongoing role of "fun parent" while I sat inside during Icemaggedon 2015.  He also was super wonderful and brought me a chocolate donut heart from the new Krispy Kreme that opened up down the street to officially break our Whole 30 diet — well done, sir (I knew I married that guy for a reason… 😉 ).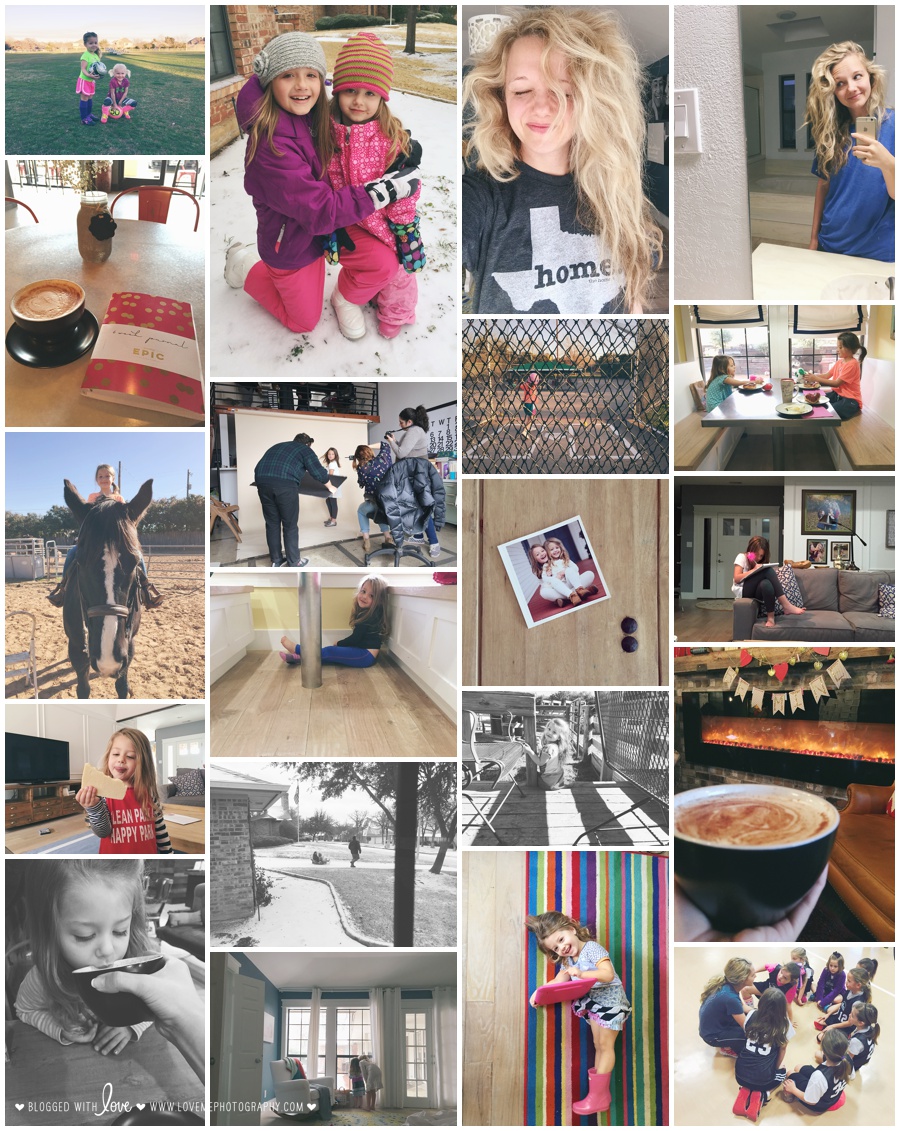 Here is to more hugs and kisses in other months besides February.
xoxo