Before we head out for date night, I had to share a few images I took of my baby girl before school a few days ago. Is she not the cutest?  I know I am biased, but she is just so much fun to photograph even if she makes me work REALLY hard for anything work keeping.  Again, this cute top is from the VERY talented Courtney Chu of CourtneyCourtney.  I know lots of you have asked lately where I shop for Mia Grace.  Courtney is our favorite and Mia Grace is basically a walking advertisement on a daily basis. Her clothes are fun, funky, and unique which fits my baby girl's spunk. Oh, and they are super comfortable and wash up really really well!  Can't beat that.  Make sure to tell her who sent you!  You can also follow Courtney's BLOG to stay up to date with all her new styles.
She insisted that she wear "Mommy's necklace" … from Africa of course.  Hey, at least it matched!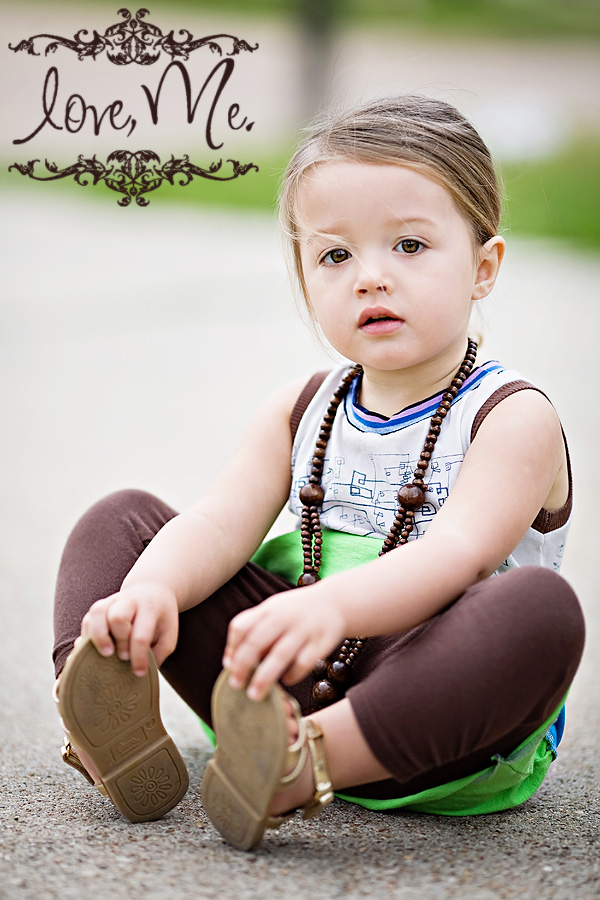 I'm all about the up close and personal shots with my new lens.  ::swoon::  I've been dying to get those eyelashes on camera for a while.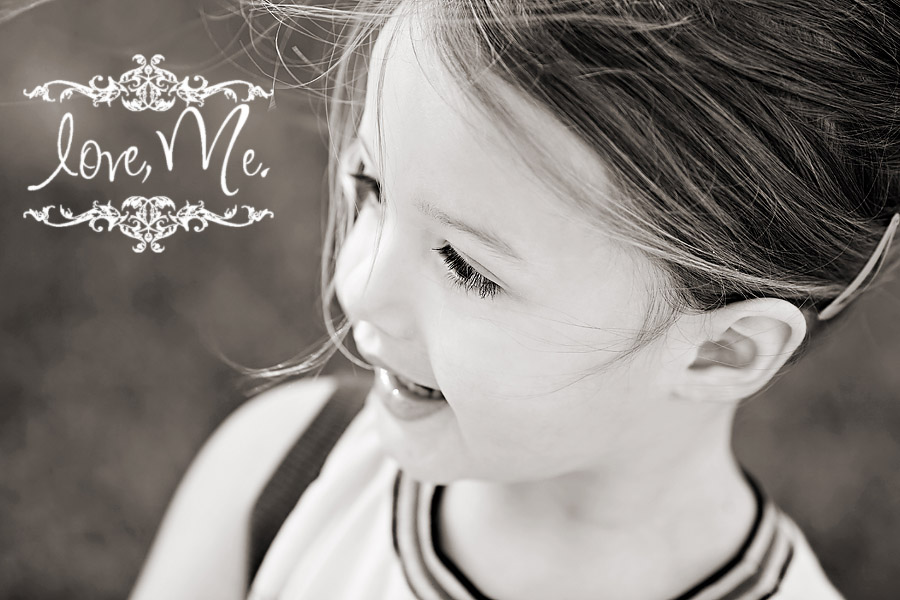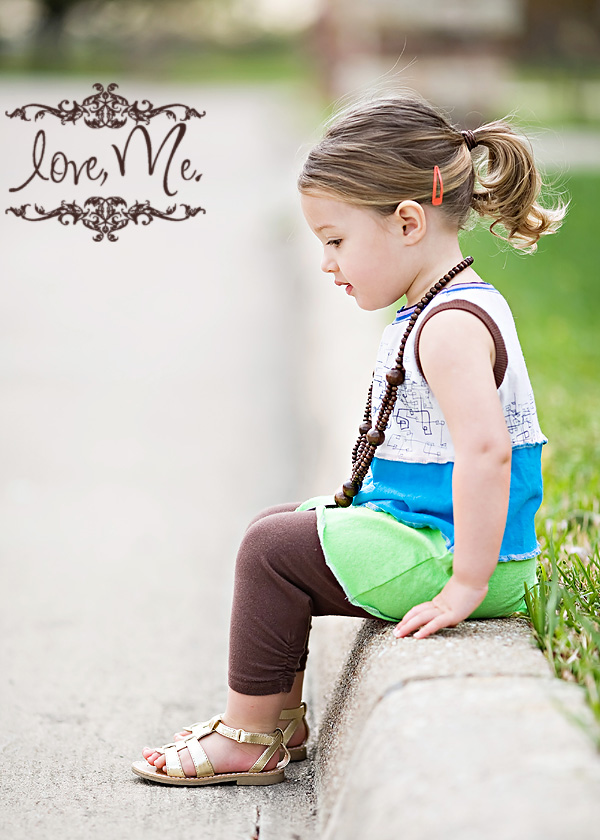 A new favorite.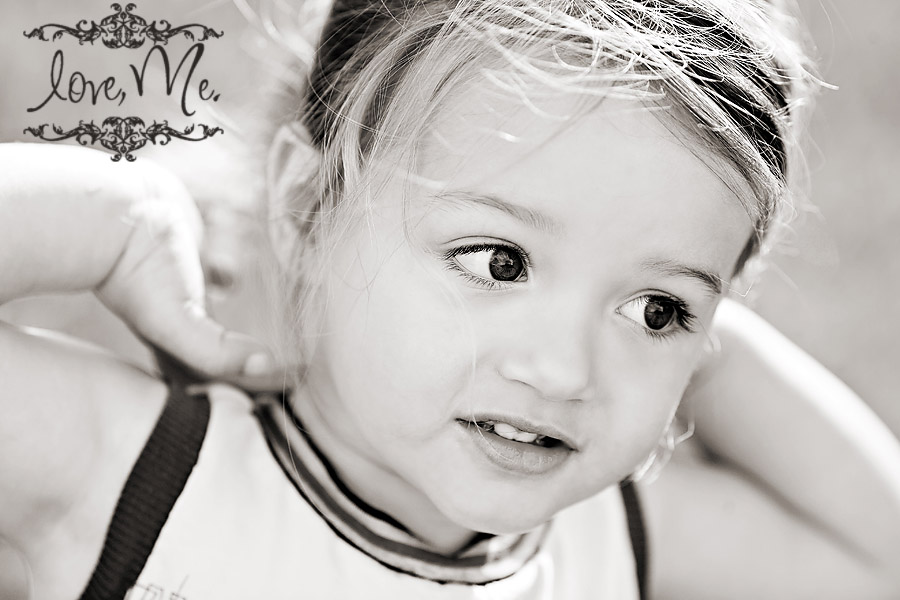 This one is SO her.  This face cracks me up.  And NO, I didn't catch her blinking. She's closing her eyes on purpose.  My little drama queen.