Our Rush 101 series continues today with a short little how-to on printing a social resume! Whether you purchased one of our custom Recruitment Information Packets in digital form, or you decided to tweak our free resume template to fit your style, or you went totally DIY and designed your own letterhead, OR you want to turn the digital files that came with your printed packet into a personal stationery set post-recruitment, the following instructions are for you:
How to Merge Your Resume + Cover Letter Verbiage With Your Custom Letterhead
or
How to Merge a Word Document and a PDF
Step 1: Open Letterhead in Adobe Acrobat
Step 2: Add Text Box and Text
To open the editing toolbar showcased below, go to View>Tools>Edit PDF>Open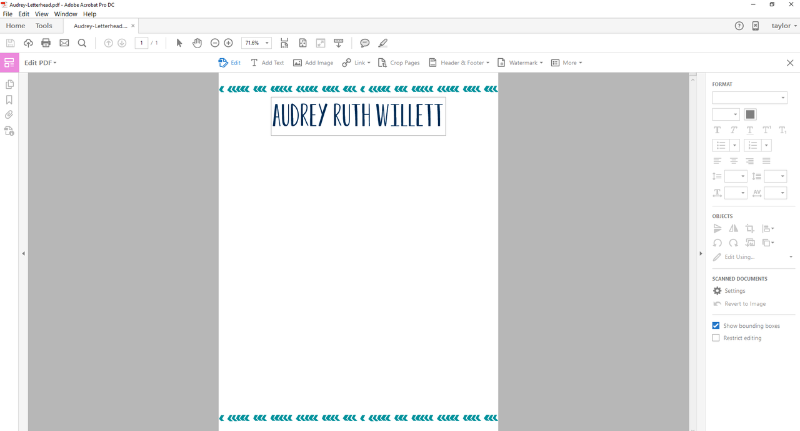 Select the "Add Text" button on the toolbar. Click and drag the cursor to create a text box. This is where you will insert your resume information.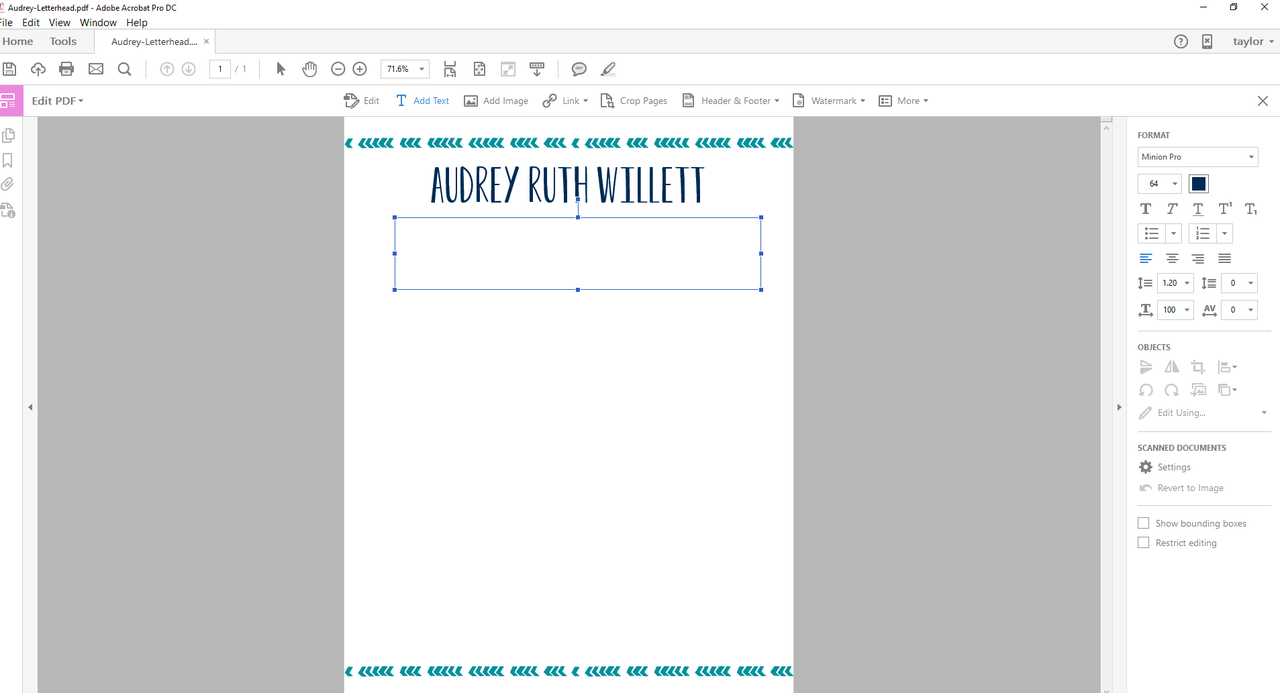 Select a text size around 12 point and utilize a standard, streamlined font (such as Minion Pro or Calibri).
Type or copy and paste your resume information into the text box. Then, use the text formatting tools on the right-hand column of your screen to give your text the look you want. (I recommend using the same font throughout the document and emphasizing different sections by utilizing bolding, italics, or varied capitalization. You can also experiment with the text alignment!)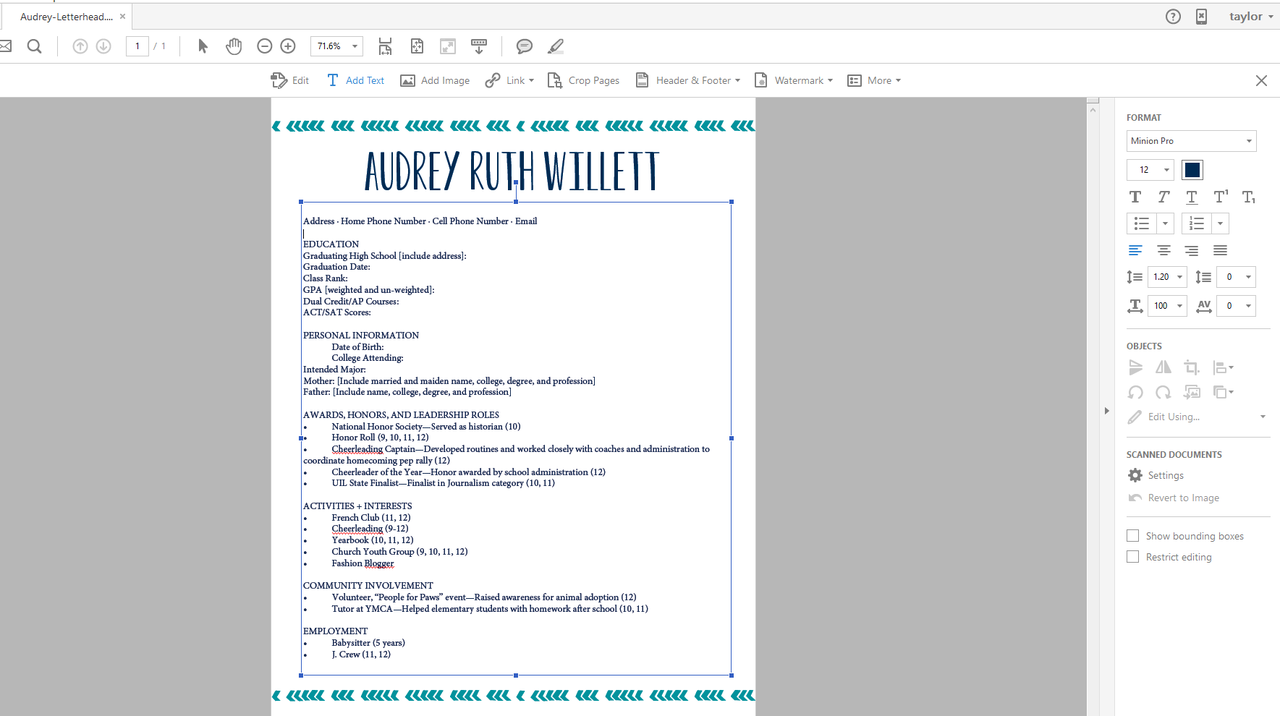 Step 3: Align Your Text Box to the Center of the Document
Click on the edge of the text box and drag to position the alignment of your text. Your text box should be centered beneath your name, and there should be an even margin on either side of the box.
Step 4: Save and Print
Save your resume or cover letter for printing by clicking File>Save As.
---
And there you have it! You have officially merged your resume verbiage with adorable, customized letterhead. If this all sounds like a big headache, don't forget that we can print your packets for you if you choose to purchase one of our designs! If you do not have Adobe Acrobat, I recommend taking your letterhead and cover letter + resume files to FedEx Office for printing. Most stores will be able to receive the Word Document or PDF containing your resume and cover letter verbiage via email, but to be on the safe side, I recommend bringing both documents with you on a thumb drive as well.
P.S.
In January 2017 I launched a BRAND NEW WEBSITE exploding with all things sorority recruitment! You'll find previous Rush 101 posts + fresh, frequently-updated content at SororityPackets.com. Stop by the new blog here to catch up on the latest rush news!