College applications are out of the way. You may have already gotten an acceptance letter or two. If you're super ahead of the game, perhaps you've even researched—and dare we say, applied for—a few scholarships. Our point? All the hard parts of senior year are over. Well, minus end of the year exams, the inevitable onset of *senioritis, and ensuring that your skin stays perfect before prom. But that's all beside the point…and that point being, to put worries aside and celebrate the next chapter of your life by day-dreaming about dorm room décor!
We've created two unique looks that combine all the furniture essentials you need with a hefty dose of personality. Check them out and let us know what you think in the comments!
FOR HER
Chic-and-sleek furniture pieces combine with pops of color for a look that's sophisticated yet playful. The perfect environment for studying AND hanging!
photo credits: duvet: Dormify | zebra + text mom pillow: Dormify | gold and white desk: Pottery Barn Teen | tribal pillow, Kate Spade stapler, throw, and art print: Dormify | wall hanging: Urban Outfitters
FOR HIM
A rustic color palette and woodsy materials create an upscale atmosphere that's just right for hitting the books (and relaxing afterward).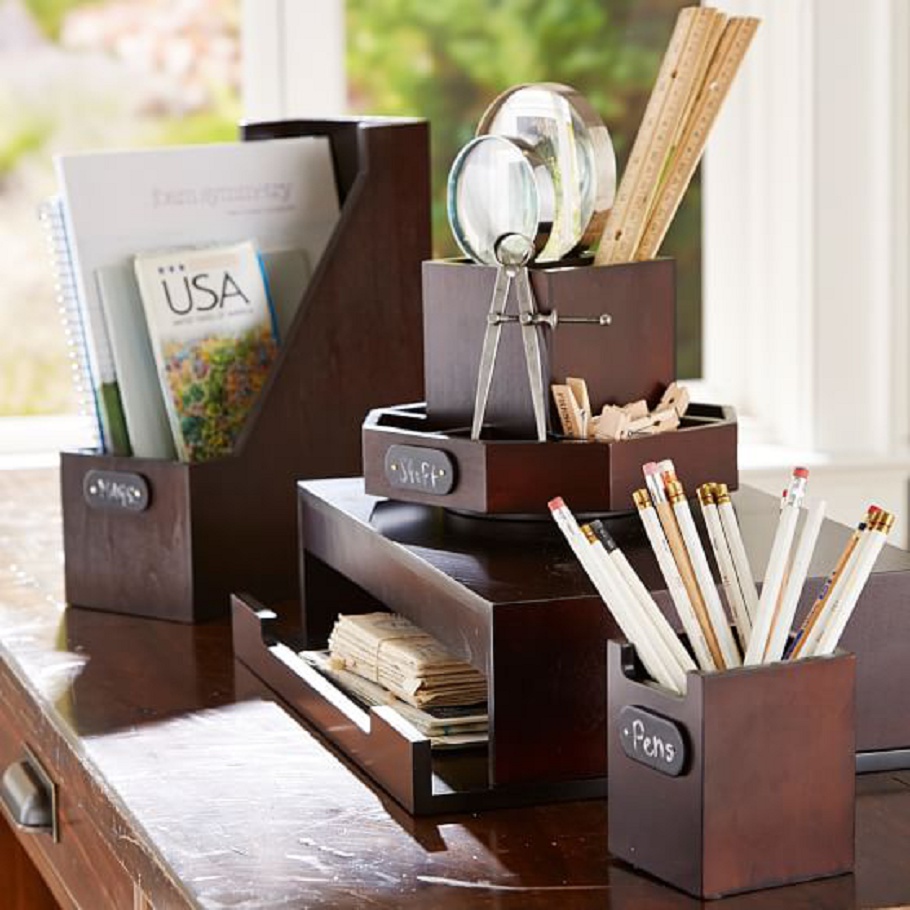 photo credits: desk: Pottery Barn Teen | bookends: Dormify | grizzly bear: Urban Outfitters | scratch-off world map: Urban Outfitters | duvet: Target | alarm clock, universal battery, and wooden desk accessories: Pottery Barn Teen
Not ready to stop dreaming about your dorm-room-to-be? We don't blame you! Here are a few more links for those looking to do some follow-up reading:
For DIY dorm room projects, click here and here. 
Feel like online shopping? Dormify is filled with tons of super cute temptations.

*Has senioritis already struck? Tackle your lack of enthusiasm by revisiting these 5 organizational tips — guaranteed to make the rest of senior year a breeze!