I have been photographing new little baby boys like crazy!  Something is definitely in the water 🙂
Welcome little Graham Alan Kaler.  If that isn't a strong name, I dont know what is!  This little man holds a special place in my heart because Mike and I recently became friends with his mommy and daddy.  His grandmas have been in town all week to watch him enter the world and to get exclusive snuggle time! It was the first audience I've ever had at a shoot and I must say I nearly fumbled (literally), but little Graham performed like an all-star.  Just take a look for yourself!
I love how each session for me is so unique. I really don't want to do the same things over and over. I love the rich, classic feel to this session as opposed to my light and fluffy post from before.  I love both equally, they are just unique!
Aren't his little lips just the cutest??
I told you he brought his A game. Considering both of his parents were college athletes, I wouldn't expect anything less!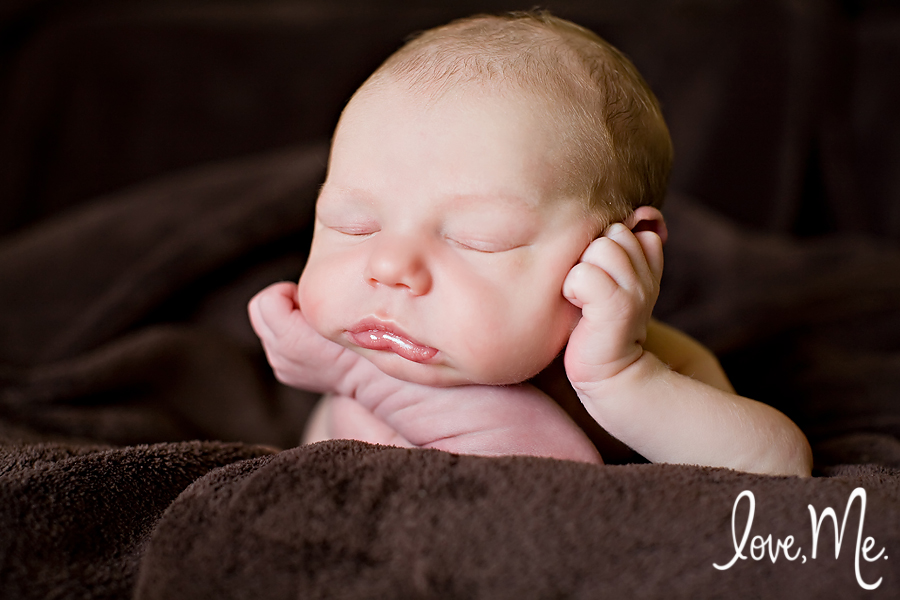 New family shots are some of my very favorite to capture.  Um … not to toot my own horn, but can you believe that first image?  First smiles at 6 days old  … (I don't care what the doctors call it 🙂 )
and yes … I got it again!  My photographer friends are going to squeal (they've already been hounding me about how I get the tiny ones to smile and I was honest when I said "they just really love me" 🙂
And finally, some sweet snuggles from the GORGEOUS Grandmas!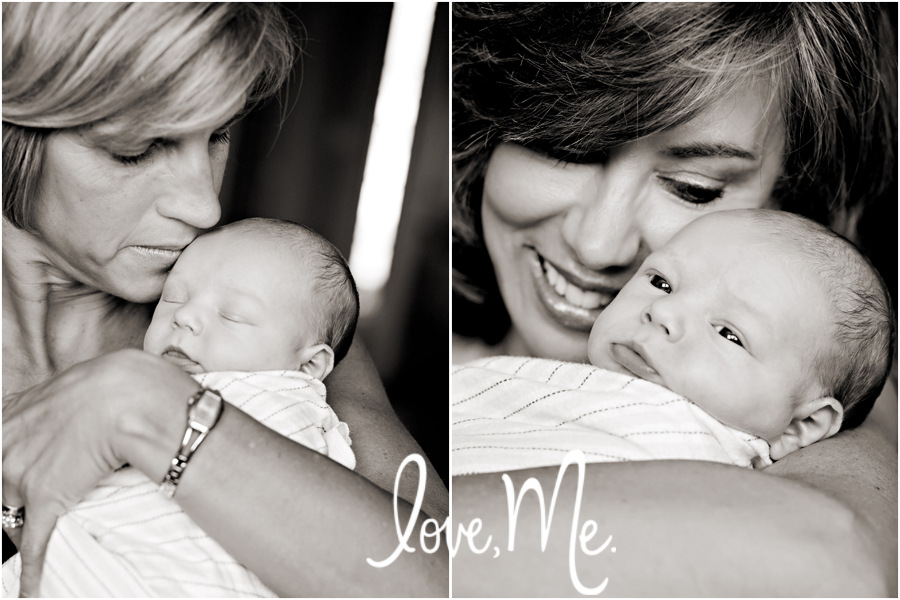 Matt and Candice, thank you both so much for trusting me with such important "first" images of your little guy. He is absoultely precious and I look forward to watching him grow up!! So glad we have met you both 🙂