I love this family! If you want to be around laid back, fun, genuine, and just plain 'ol good hearted folks, you've got to spend an afternoon, or even just 10 minutes with the Shabays.  They are the kind of family that makes you feel welcome instantly and you leave wondering if you are in fact a distant relative or something.  In fact, I WILL be a distant relative of the Shabay family in the not so distant future (sort of 🙂 )  My cousin (and best friend) is marrying their nephew/cousin (hi Matt and Kels!) lol.  Is that related? Maybe it would be fist cousin twice removed in-law or something.  (totally kidding)  Those that know me, know what I am a BIG dork when it comes to family relations.  Don't ask me why, it just fascinates me!  In fact, there will be no "official" relation, but I like the idea of being related to you Paul, so we are officially first cousin once removed in laws.  I like it.
Anyway, before I lose you (oops) here are my favorites from their session.  P.D. and Sandra have the most beautiful backyard, so that is what we decided to use as our backdrop.  They spend lots and lots of time here all together, so its just fitting.
Here is my favorite from the day!  Can't you tell how close they are!  I love this … sometimes I dont see these deep connections with siblings let alone cousins.  I  really desire for Mia Grace to have cousins to grow up with like I did.  Seeing this photo makes me really wish I had one just like it of the fab five (you know who you are!)  They will really cherish this when they are older.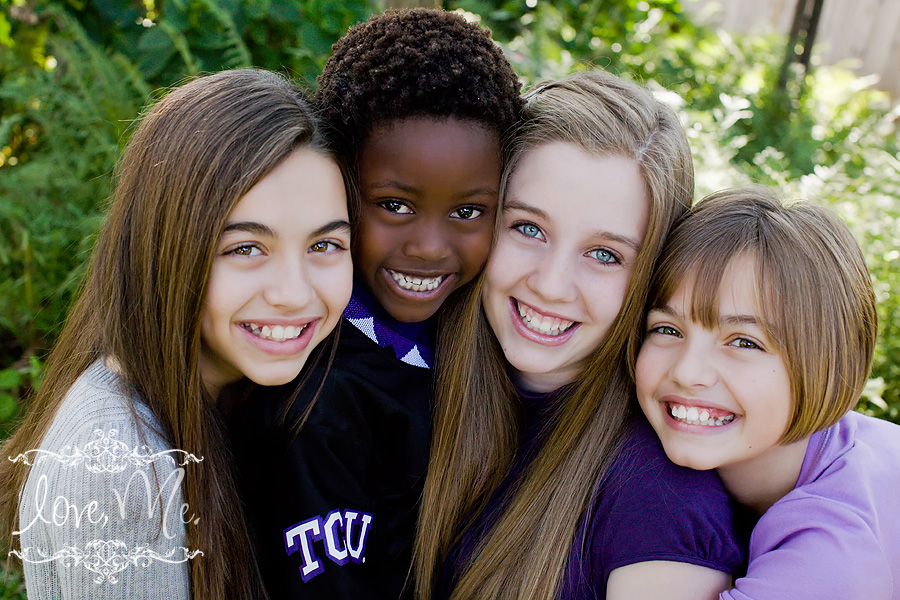 And, here it is in BW.  Couldn't decide.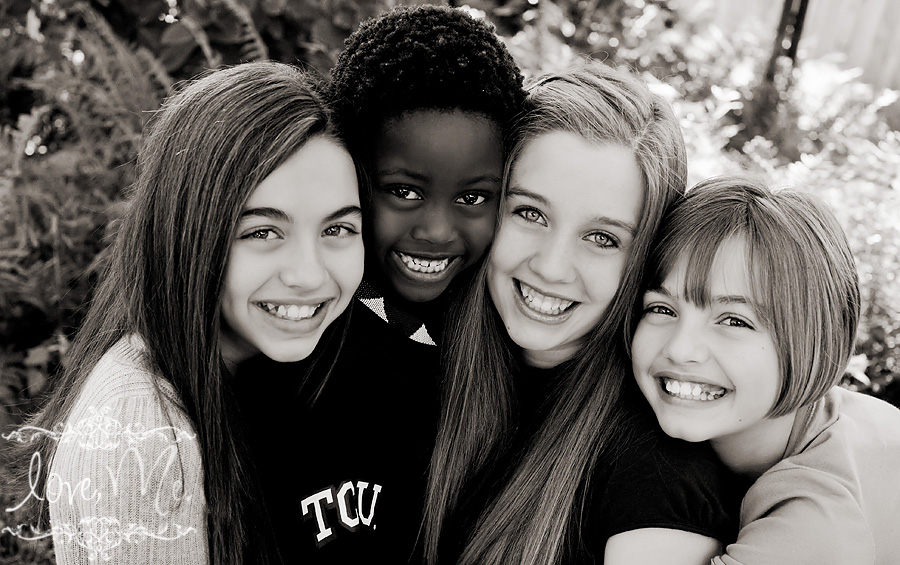 Paul and Sydney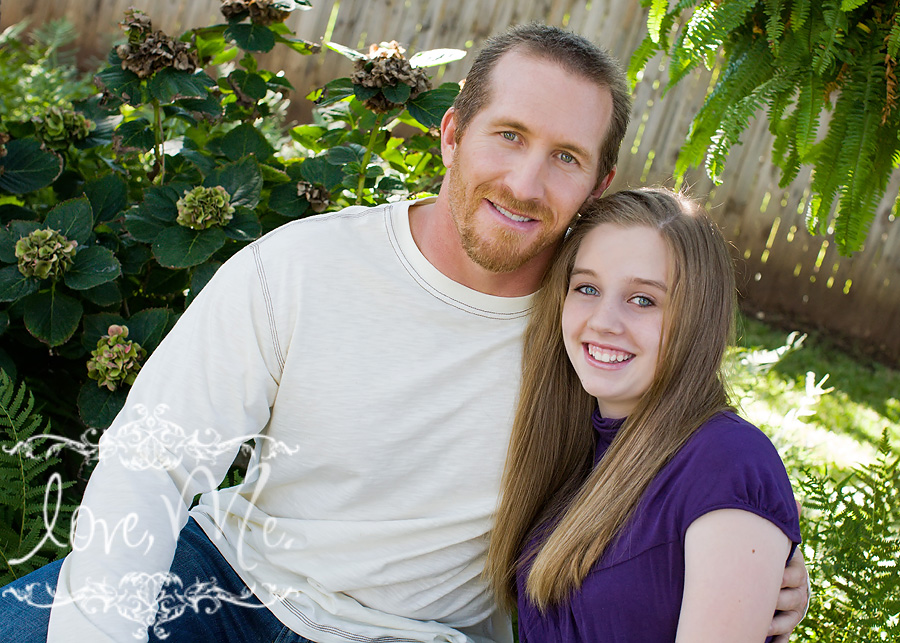 The proud grandparents!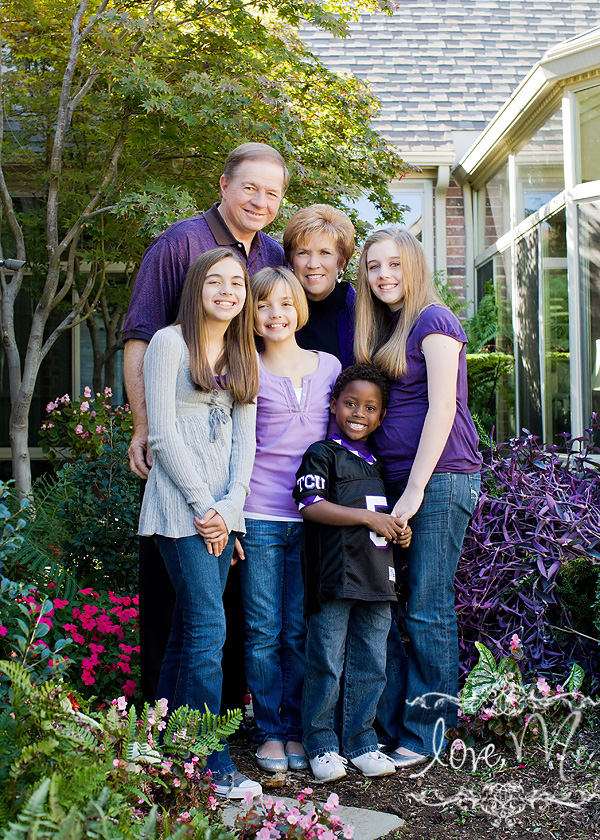 A moment away from the kids (Wendy can I please be like you when I grow up 🙂 ) Isn't she just gorgeous?! And she is just as beautiful on the inside (no lie!)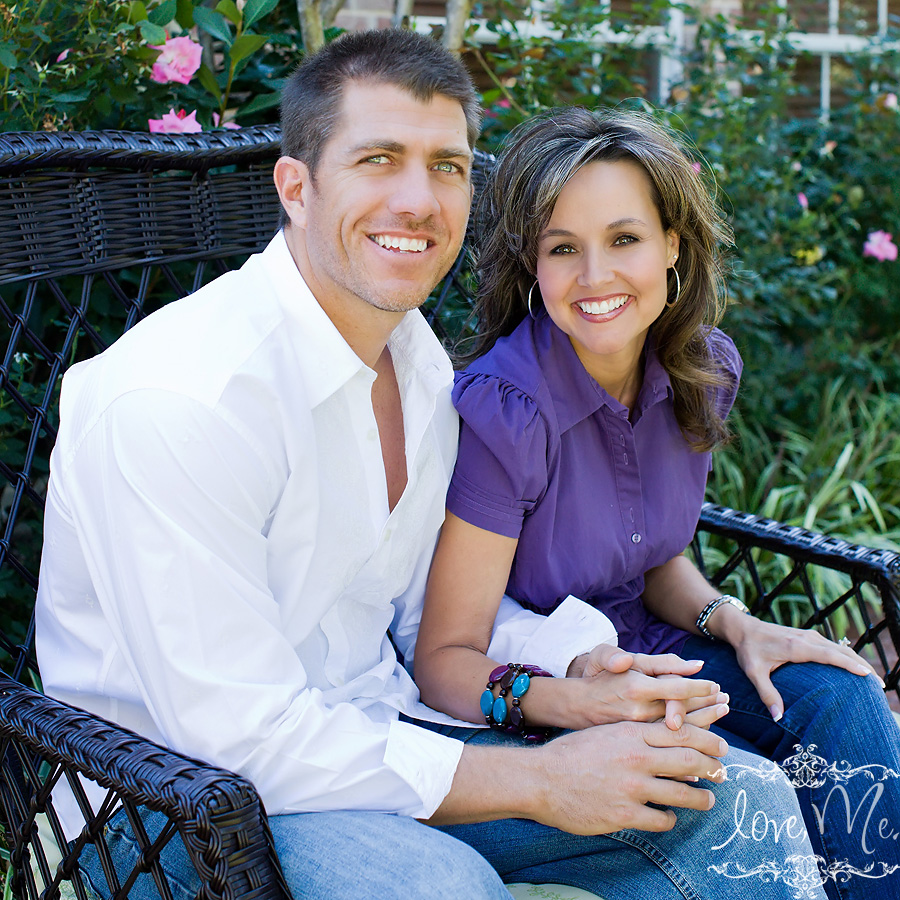 The whole gang (supporting their team of course!)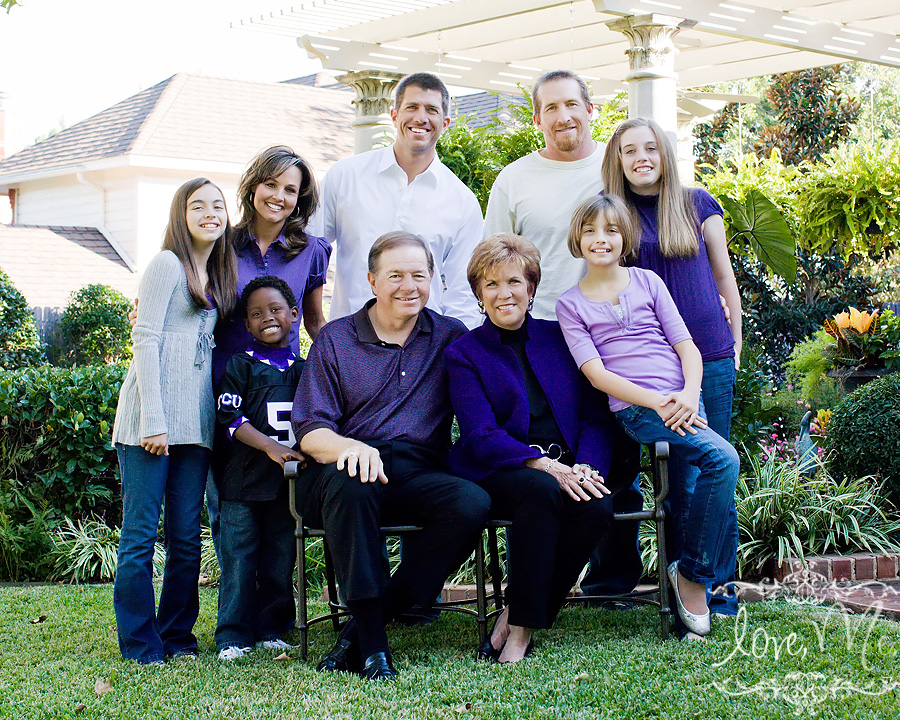 I didn't catch exactly who these hats belong too … but they are special nonetheless. I thought this one called for a vintage touch.
Thanks again for allowing me to photograph you family!  It truly was an honor.
I hope you enjoy your sneak peek!