Now its 4:40 AM and my brain has left the building 😉
Here's a sneak peek of a cute e-session I had with one of Mike's ex-students and our young life girls!  I was so excited that Fricke (aka Kristina (just realized I don't even know how to spell your name girl!) thought of me for her engagement pictures.  This was my first time meeting John and I was pretty impressed 😉  They really just go together so well and are obviously very much in love.  We had a blast just walking around, chit chatting and snapping a million photos.  This session got me my lifetime membership to the over-shooters of America club.  Seriously, this was such a daunting task … choosing which pictures to post and how to narrow it down.  I think I was just so relaxed I forgot all about the time and lost count of how many 8GB cards I blew through.  
I loved that they brought several changes of clothes and each outfit really reflected something unique and meaningful for them as a couple.  I am nostalgic to the core, so of course I was in LOVE with these ideas.  John, it was so nice meeting you and Fricke, it was so great to catch up.  Thank you both for allowing me to capture such a meaningful times in both your lives!  I pray that the Lord blesses both of you immensely through each other in Him.
** I may wake up tomorrow and realize that nothing I wrote made any sense.  Please bare with me!
Here are some favorites!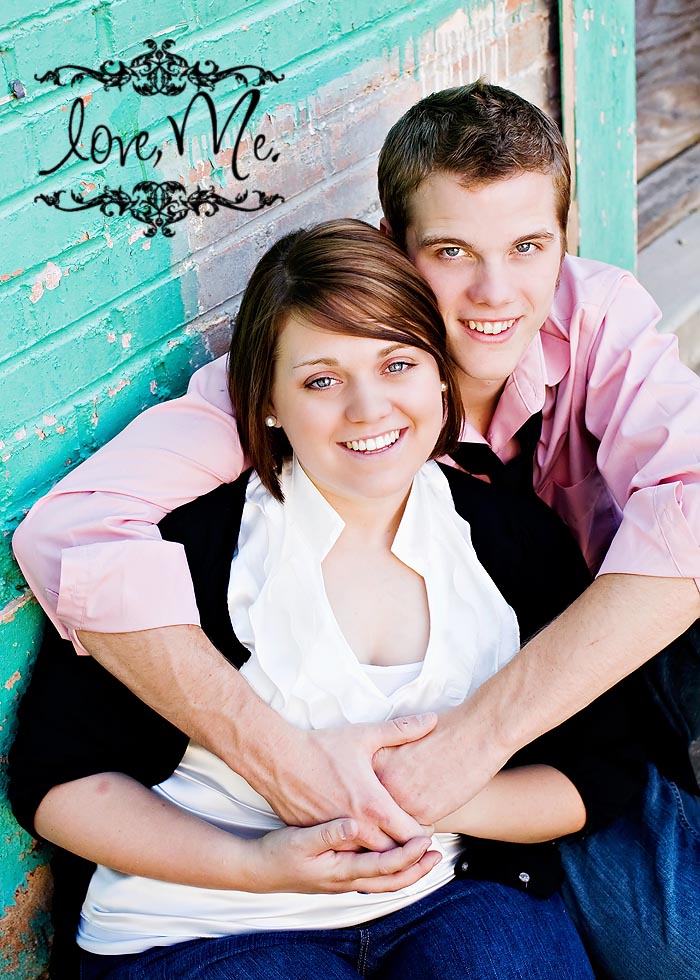 They wore matching shirts from Mexico, which is where they both have a heart for the people, the culture, and missions … and hope to live someday!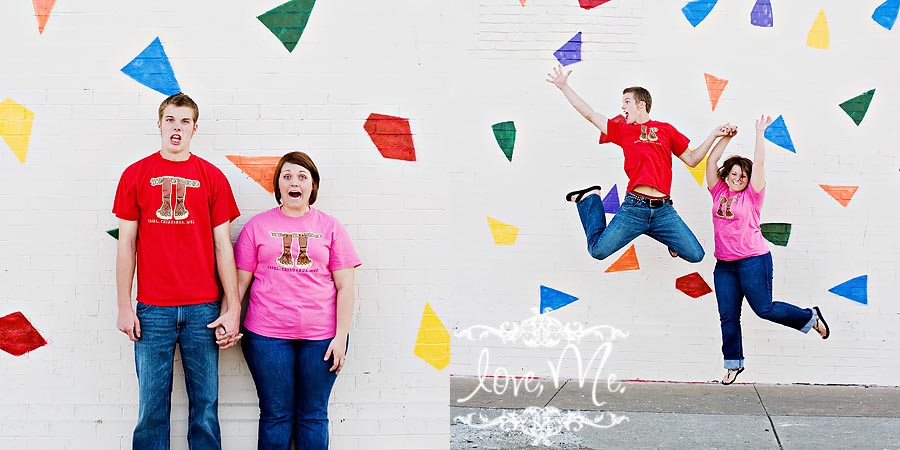 Next they sported some sweet affliction t-shirts.  At first, Fricke started telling me what UFC was and I had to remind her that my 2 year old daughter hasn't missed a single pay per view fight night since birth (and even before that if you count the womb!)  FYI: this is not by "my" choice … she has a daddy that's into Brazilian Jiu Jitsu.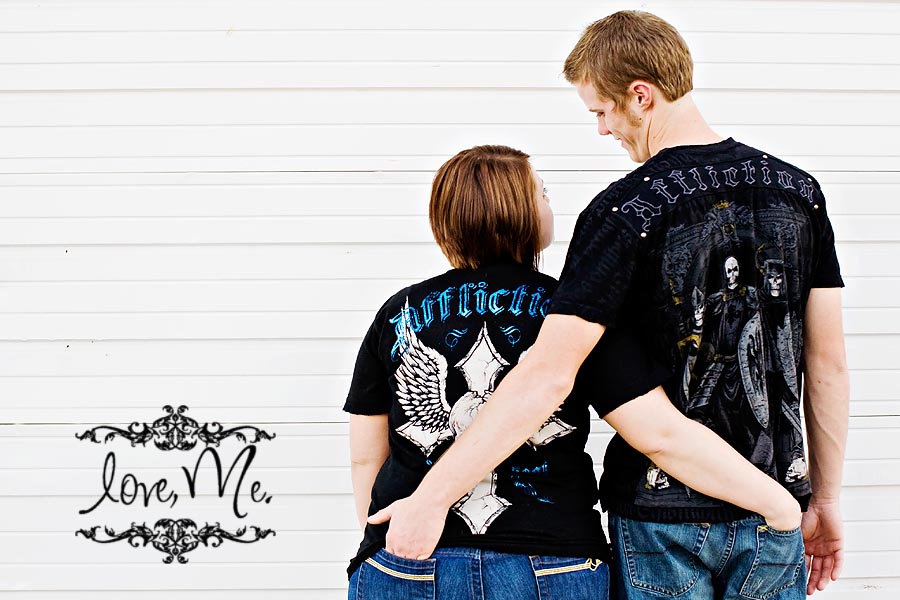 Wow … I didn't realize I posted so many.  See I told you it was tough to narrow down!  Now, I am off to bed at 5AM to catch a few hours before its time for me to head to an ordering session and spend the day packing for our trip!