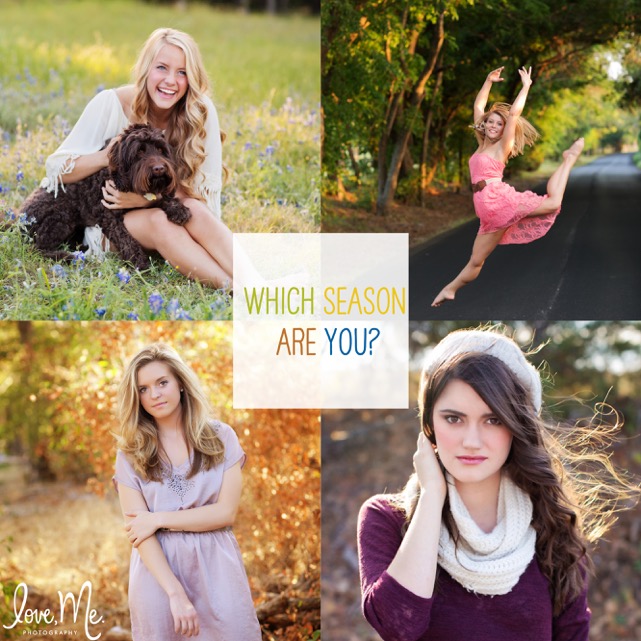 I'm pretty sure most of my soon-to-be Love, Me Photography seniors won't know this little factoid, but back in the day, "What season are you?" was the question that all women asked each other. Answers would go something like this: "I'm a spring!" or "I really thought I was a fall, but apparently I'm a winter!"
You're probably confused right now, which makes total sense since you weren't around during the neon-splattered, blue eye shadow covered, ultra hair sprayed world of 1980-something (lucky you). So let me explain. The book Color Me Beautiful was first published in the 1980s with the purpose of teaching women how to select the makeup and clothing that was best suited to their complexion. Results really had nothing to do with a person's actual seasonal preference; it was more like, "Oh, you have blonde hair that's slightly warm in tone? Hello, spring."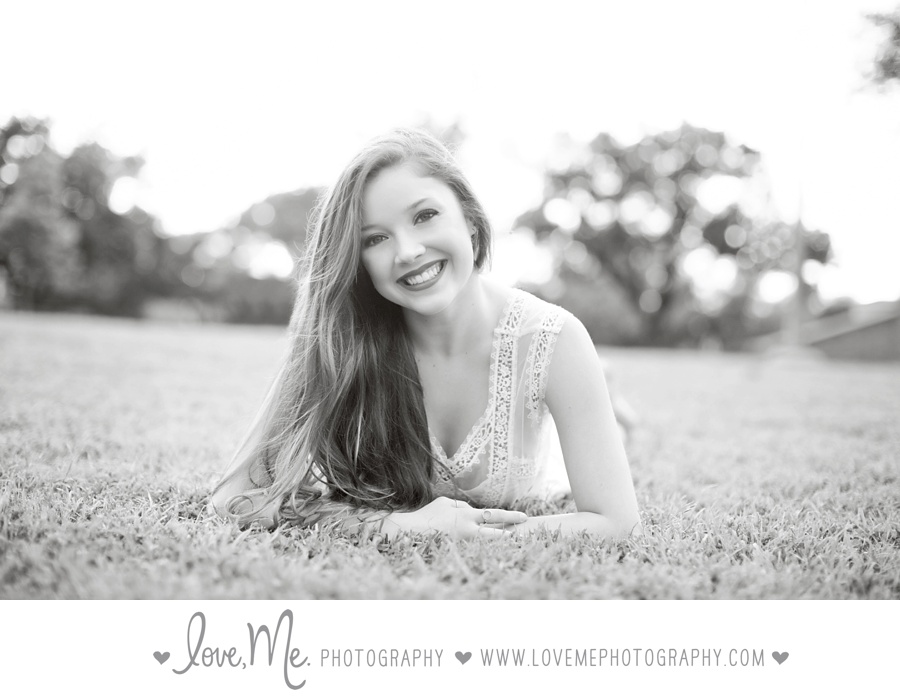 Despite the fact that the "Color Me Beautiful" movement is still around in website form (you can take their quiz here, by the way), I don't really hear about this concept as often as I used to. But that simple question—"What season are you?"—still got me thinking about MY line of work. And that's when inspiration hit! For whatever reason, spring has become THE SEASON to take senior photos. On one hand, this makes sense: spring in Texas is gorgeous! On another, it doesn't: spring is insanely busy for high school seniors, and that goes double for the photographers who take their portraits and then scramble to create their graduation announcements on time (not that I'm speaking from personal experience or anything).
The point of all this season talk? Don't limit yourself! If you love scarves, let's take your photos on the first available snow day! Into foliage? Fall is calling your name. But don't just take my word for it. Take the Love, Me Photography version of the "What's Your Season?" quiz below, and then consider that information when booking your senior portrait session!

Quick note: My little questionnaire is by NO MEANS scientific—just a fun starting point to determine how we can work together as a team to create photos that you and your family will treasure for years to come. Let's get started!
My heartbeat as a photographer is to bring out the "you-est" you in each and every one of your photos. Here's hoping that this fun quiz will help us both accomplish that very thing!
PS: Where are my "Summers" at? I better be hearing from you soon!
With love,
Crystal