Did you catch LMP's recent blog interview with Grand Slam Glam's Jordan Bawcom? If so, then you're in the know about all things beauty-related for your fall or winter portrait session: makeup shades you should be sporting as temperatures continue to drop, the secret to keeping "hat head" at bay, and the best products to keep your skin looking fresh, clean, and moisturized all winter long!
Now, let's talk about winter wearables – cozy coats, adorable scarves, and knit beanies just begging to be worn during your upcoming senior portrait session! In case you're still on the hunt for a photo-ready look or three, I've put together a few no-fail combinations that I'd love to see on camera. Put your own spin on the looks showcased on these inspiration boards, or pull together something completely different. I can't wait to see your personal style shine through during our winter shoot!
LOOK ONE: WINTER WHITES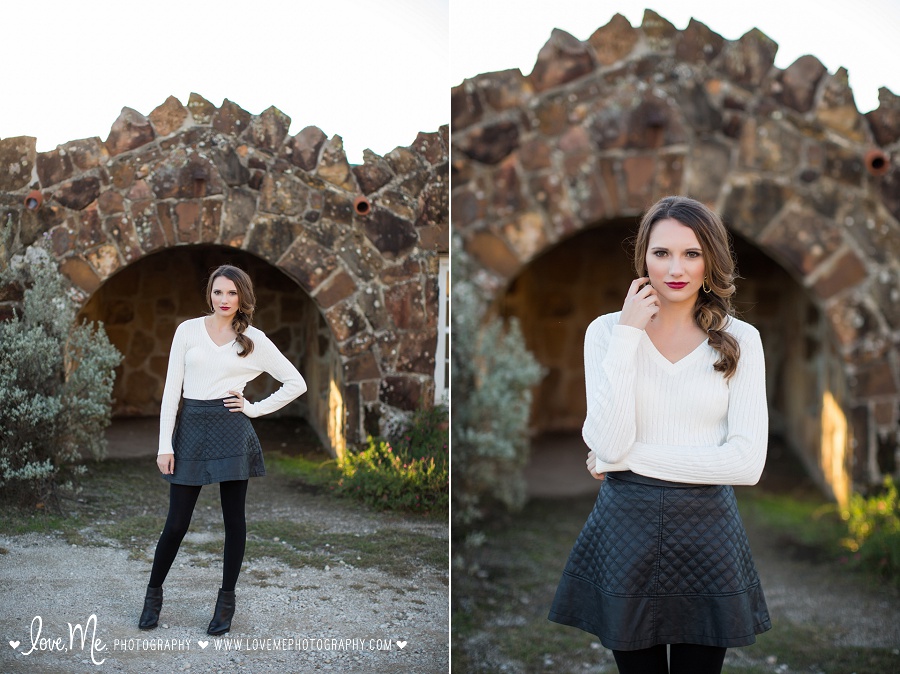 Pair shades of ivory and crème with a bold red lip, and what do you get? A completely classic look in every possible way – no snow required (although it would definitely make a stunning backdrop)!
LOOK TWO: PATTERN PLAY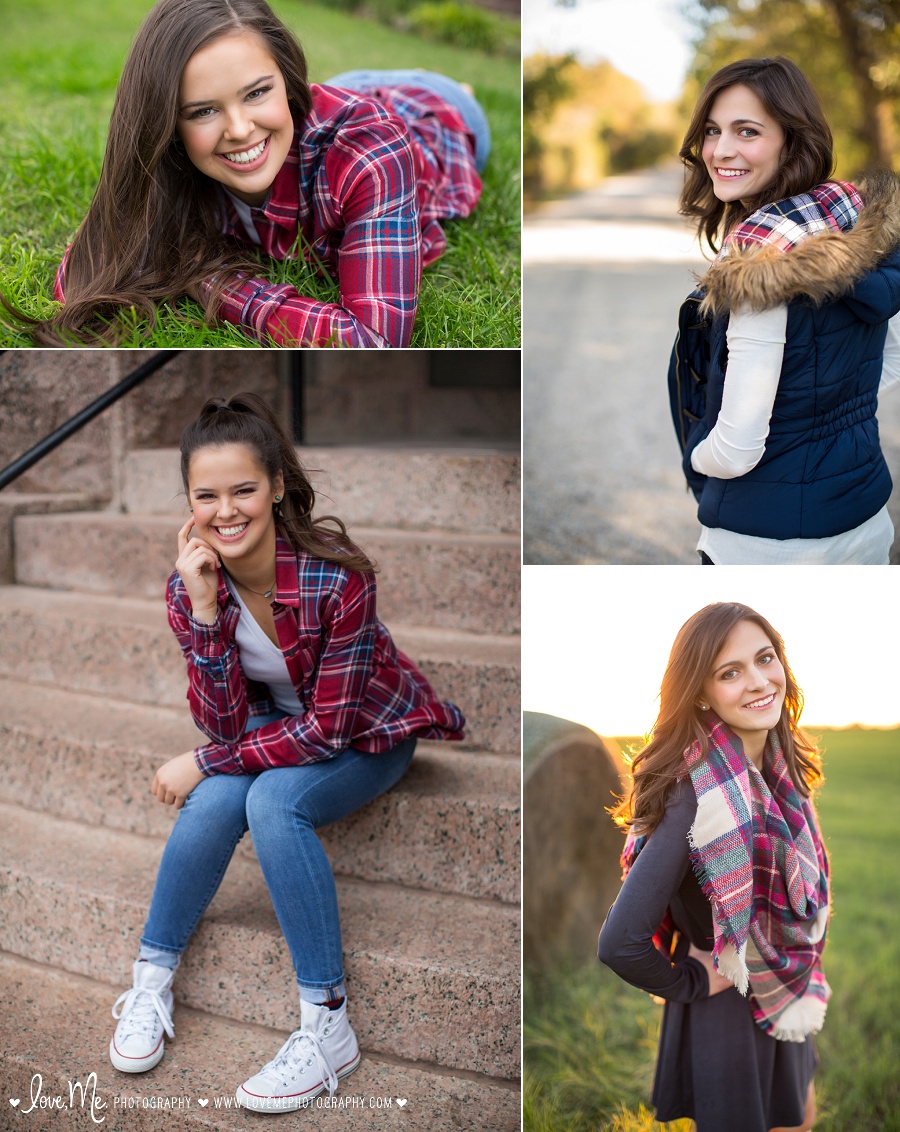 Tartan, herringbone, stripes, and plaid – all are equally chic and completely winter appropriate. Should you choose to incorporate one of the aforementioned designs into an ensemble, however, I do recommend limiting the pattern to just one piece (like a scarf or a hat). With too many elements in the mix, your portraits will start to trend toward the busy side. Keep the focus on you rather than your wardrobe by playing with patterns in small doses!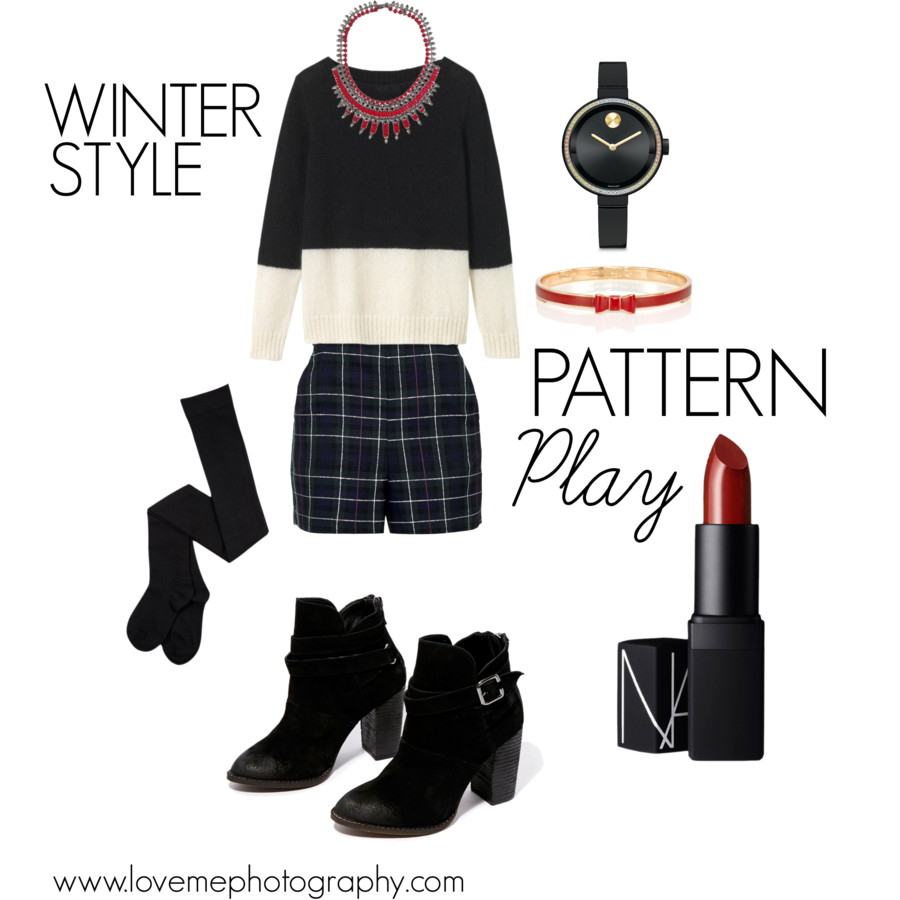 LOOK THREE: BERRY BEAUTIFUL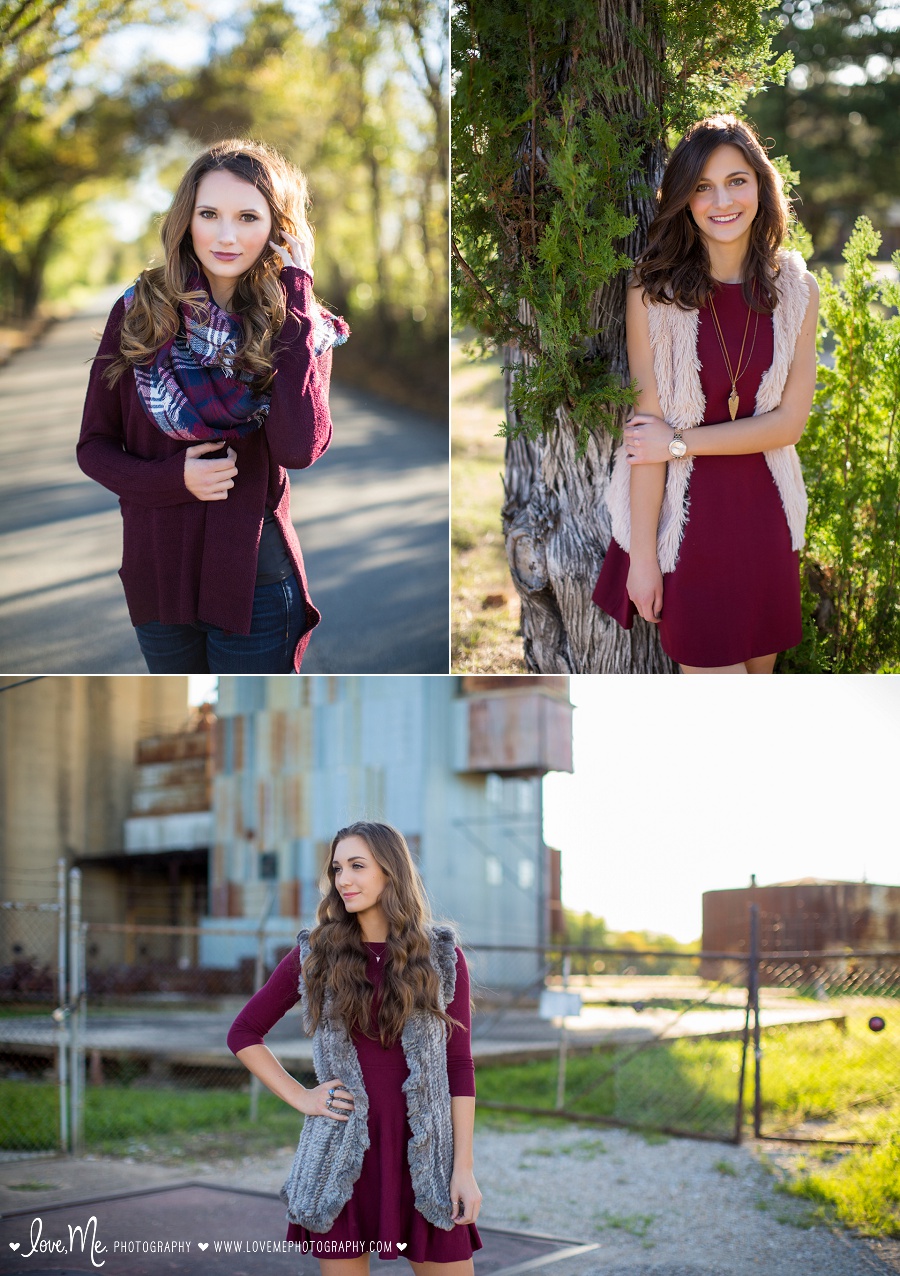 A raspberry knit scarf, a pair of blackberry-tinted tights – these are the wardrobe pieces that gorgeous winter portraits are made of! Rich jewel tones and bold shades of berry are the perfect way to brighten up a barren winter landscape. Bonus: You can make as many outfit combinations as you want within this color family! Each shade complements the others beautifully, meaning you can layer (and layer) to your heart's content.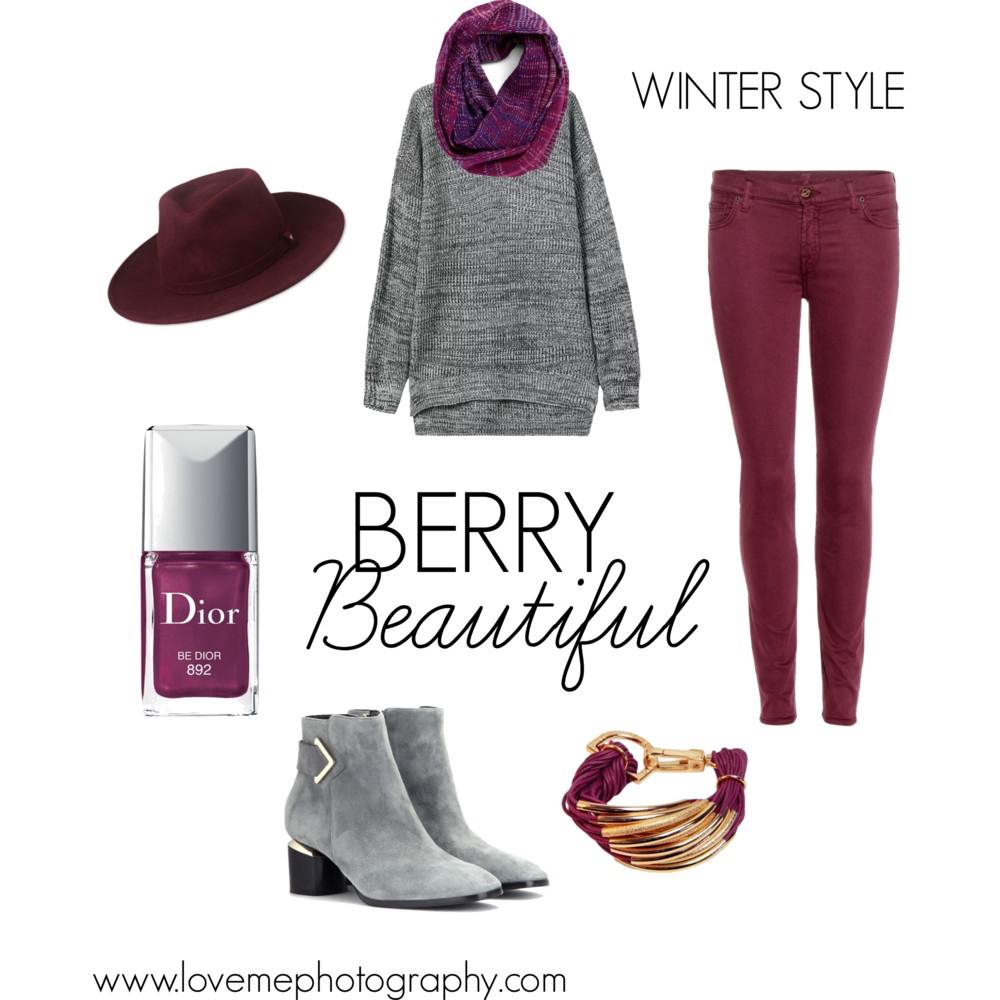 And there you have it! Three looks to inspire your senior portrait wardrobe selection. I can't wait to see the looks you rock during our shoot!
Your turn to do the talking! Tell me: What's your go-to winter wardrobe staple?